This is the first edition in modern times of a little-known Jacobean play by Richard Zouche (1590–1661), written most probably while he was a young fellow of New College, Oxford.
Available for purchase from New College Library, Oxford
Richard Zouche: Fallacy / The Sophister (c.1614)
A Wykehamist Play
Richard Zouche's play survives in two texts, a manuscript version called Fallacy (c.1614), and a printed text titled The Sophister (1639), the latter being a substantial revision of the former.  This edition presents Fallacy in a fully edited form, followed by a facsimile of The Sophister, taken from the copy held in New College Library, Oxford.  Substantial introductory and textual materials are also supplied.
Edited by William Poole  |  Designed by Colin Dunn
Oxford: New College Library & Archives, 2021
New College Library & Archives Publications no. 2
Illustrations and a complete facsimile, largely black and white  |  235 x 170 mm  |  226 pages
ISBN 978-1-9160651-1-6
Price (including postage & packing): £11 (UK)  |  £14 (rest of Europe)  |  £17 (elsewhere)  |
£5  (New College students collect from College)
To order your copy, please download an order form.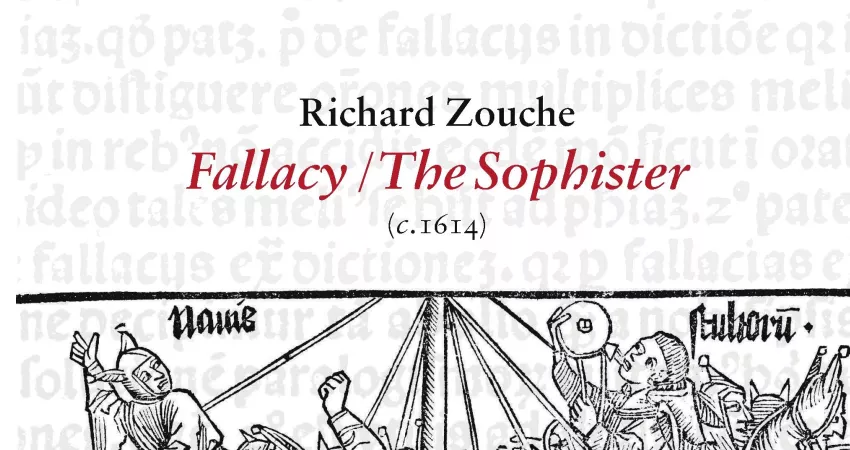 ×
Explore further
Discover more about New College