New College's Step Up programme is designed to inspire and support state school students throughout Year 11, 12 and 13. It attempts to ensure that these students, of high academic potential, recognise Oxford as a realistic and achievable option for them in the future, and are fully equipped and effectively supported to make a competitive application. 
Crucially, it is a sustained contact scheme. Students have regular, consistent contact with the College's Outreach team over 3 years (2 years for students attending a sixth form college). This not only allows us to support students across the many stages of a university application process but also helps to normalise the University of Oxford, making it seem less intimidating and more achievable. 
Over 7 steps, either at their school or at New College, we familiarise them with what being an Oxford student is really like and support them to build a competitive application to top universities, whether that ends up being to the University of Oxford or not. 
Step Up  launched in the academic year 2017/18 and is fully funded, minimising costs for schools involved. 
The Steps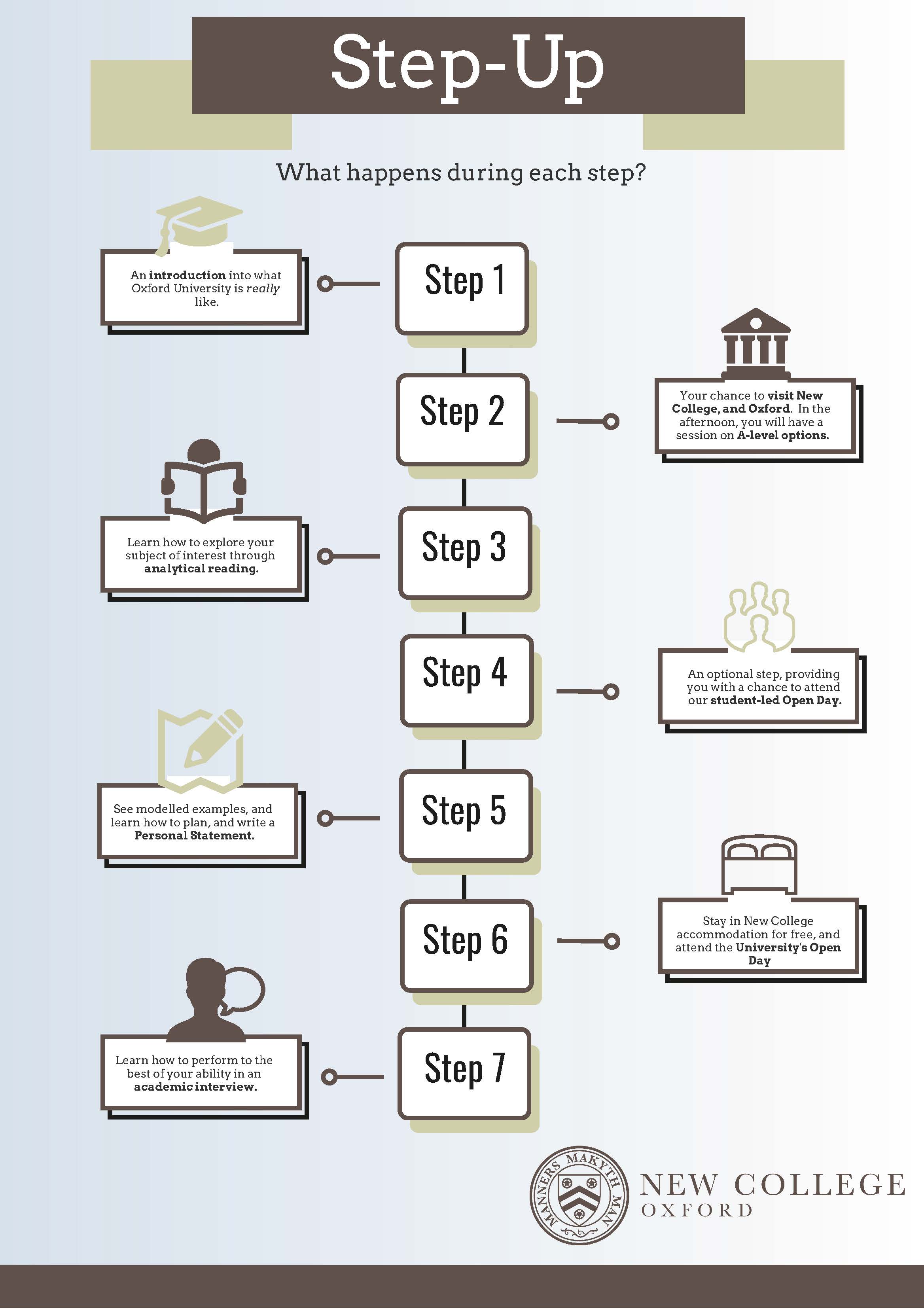 Step 1 takes place at schools and is an introductory session about universities and challenges students' existing perceptions of the University of Oxford. 
Step 2 is hosted at New College. Students have the chance to see three different colleges, meet current students and academics, and have a session on their current and future options. 
Step 3 gets students talking and writing about their favourite subject - a good introduction to the interviews and personal statements which will come in the future. It also builds analytical reading and critical thinking skills. 
Step 4 is an alternative Open Day, hosted and run by current New College students, including academic sessions, social activities and a sample freshers' fair. 
Step 5 helps students make a start on their personal statements, analysing existing statements to see what works well, what doesn't, and the kind of activities they could be doing to further their own subject interests. 
Step 6 is based around the University of Oxford Open Day. Students will have the opportunity to stay at the College for the first time, before learning more about their chosen subjects and a variety of different colleges by visiting them! 
Step 7 introduces students to Oxford interviews, informing them about the process and helping them prepare. 
Our Partner Schools
Due to the programme's positive reception and New College's continuing commitment to outreach, Step Up has expanded significantly in each year since its inception. 
Step Up specifically aims to work with students from groups that are currently under-represented at the University of Oxford. 
We are delighted that in 2019/20, we will now be working with 30 partner schools from across England and Wales: 
Joined in 2017/18:
Cheney School - Oxford
Denmark Road High School - Gloucester
Lord Williams' School - Thame
Newham Collegiate Sixth Form - London
Queen Mary's Grammar School - Walsall
St Angela's School - London
Thomas Hardye School - Dorchester
Westwood College - Leek
Wren Academy - London
Joined 2018/19
Aldridge School - Walsall
Bilborough College - Nottingham
Calderstones School - Liverpool
Cardinal Newman Catholic School - Hove
Clapton Girls' Academy - London
Haberdashers' Askes' Hatcham College - London
Nelson & Colne College - Burnley
Oaklands School - London
Oxford Spires Academy - Oxford
Treorchy Comprehensive School - Rhondda, Wales
Joined 2019/20
Cardiff High School, Cardiff
City of Norwich School, Norwich
Gower College (and local partner schools), Swansea
Honiton Community College, Honiton, Devon
Larkmead School, Abingdon, Oxfordshire
Newcastle Sixth Form College, Newcastle
Notre Dame High School, Norwich
The Bishop of Winchester Academy, Bournemouth
The King's School, Ottery St Mary, Devon
The Priory Ruskin Academy, Grantham, Lincolnshire
Ullswater Community College, Penrith, Cumbria
*map sourced from Google Maps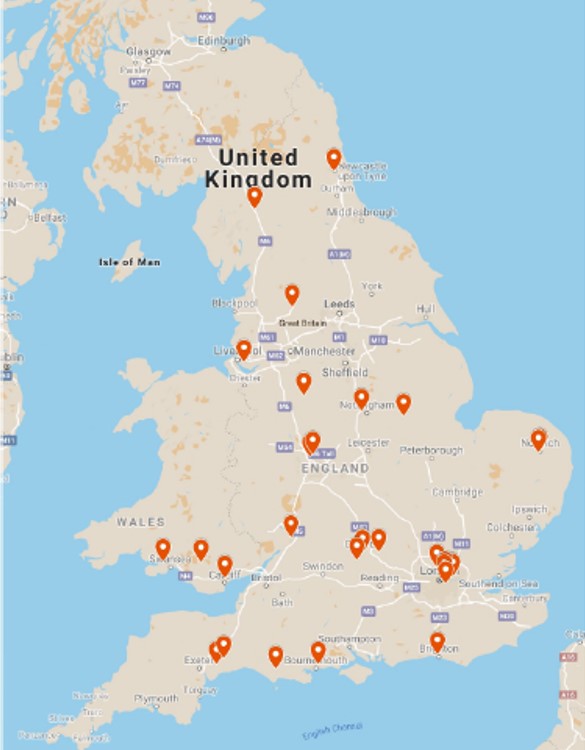 Get In Touch
If you would like to hear more about the programme, please contact a member of our Outreach team: 
Daniel Powell, Head of Outreach - outreach@new.ox.ac.uk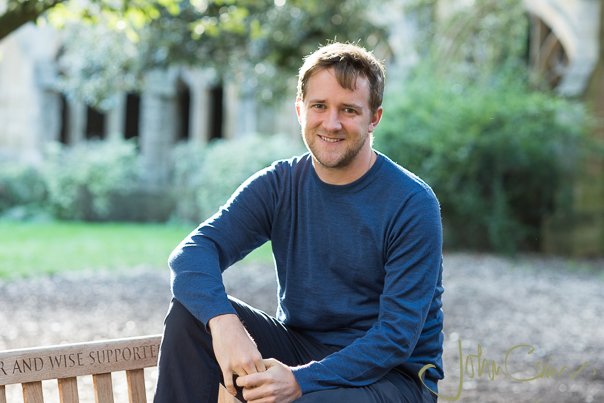 Misha Brazier Tope, Outreach and Communications Officer - communications@new.ox.ac.uk