"Are you a New College student struggling to use the Library as a result of a disability, learning difficulty, or physical or mental health condition?"

"Get in touch with us to discuss how we can best support you."
New College Library is committed to improving its services for students with disabilities.
Access
If you wish to visit New College Library but are unsure about how accessible the Library would be for you, please contact the Deputy Librarian to discuss your individual requirements.  Please note that all external readers (including Oxford University staff and students from other colleges) must always book an appointment before visiting the Library.
Parking: It is possible to park within ten metres of the Library entrance by prior arrangement with the Library (01865 279580) or the Porters' Lodge (01865 279500).  Please provide as much notice as you can, so that we can ensure we facilitate your request.
Steps: There is no step-free access to New College Library.  There are eleven steps up to the Library entrance; a further flight of stairs is necessary to access the Lower Library.
Lavatories: An all-gendered lavatory is located in the Lower Library, down one flight of stairs.  This is not an accessible lavatory. The nearest accessible lavatory is in NB6 (New Buildings staircase 6).
Shelves: Many of the Library shelves are tall and use of a ladder is required to retrieve a significant proportion of items.  If you are unable to use the ladders or are in any way uncomfortable in using them, then Library staff will be happy to assist.  Please come into the Library Office weekdays between 9 am till 5 pm to request help.
Tables and chairs: There are two electric height-adjustable desks in the open stack area of the Lower Library, where our ergonomic chairs are also situated.  All other seating is in fixed position: chairs may be moved, but they cannot be height adjusted, nor can the angle of the backs be adjusted.
Book Delivery/Return System
For students with disabilities or physical or mental health conditions which mean they are unable to visit the Library in person, the Library is pleased to offer a book delivery/return system.  This service is normally extended to any student who has declared a disability to the Disability Advisory Service, or who may be experiencing a short-term condition that impacts their ability to visit the Library.  Students may access this system by:
Deliveries may be made during term-time staffed hours only, 9 am till 5 pm, Mondays to Fridays.  Deliveries are generally possible during vacations too, but hours may vary, so please contact the Library to check.
Deliveries will generally be made within two working hours of the request, with every effort made to ensure that requests received before 4.30 pm are delivered on the same day.  Requests should normally be made by email to New College Library.  If items are required urgently then students should call the Library on 01865 279580 and ask for an expedited delivery.  Library staff will make every effort to meet such requests where practicable.
Books will normally be delivered to the Porters' Lodge unless otherwise arranged with that student.  Deliveries may be made within College grounds only.  Returns should be made to the Lodge unless otherwise agreed.  Students who benefit from the delivery/return system remain liable at all times for the care and timely return of Library books in the same way as any other student does.
Equipment and Stationery
A range of equipment is kept in the entrance hall of New College Library, and some stationery is available from the entrance hall stairway, and both may be used by students within the Library:
Coloured acetates
Coloured paper for printing
Daylight reading lamps
Ear plugs
Foot rests
Laptop/book stands
Large-print computer keyboard
Lined paper
Lumbar cushions
Magnifying glasses
Reading rulers
Squared paper
Wrist rests
Writing slopes
An additional display screen is available, normally located in the West Reading Room; students may plug in their laptops to use this.
Please get in touch if you would like to suggest the purchase of any additional equipment.
Further Information
Additional information is available about support for students and staff with disabilities at New College as well as Oxford University's Disability Advisory Service (DAS).
New College Library provides a Student Welfare and Study Skills Collection held in the corner shelves outside the entrance to the West Reading Room on the Library's Lower Floor, which is available to all New College students and staff.
Explore further
Discover more about New College
Practicalities
Find out about New College student accommodation, meals, finances and more.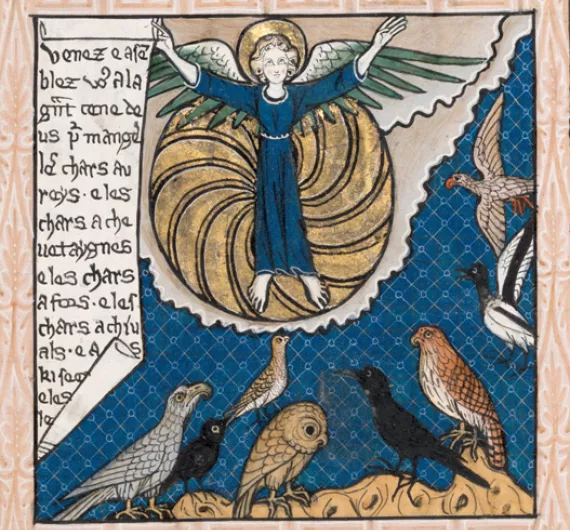 Study
Find out more about what it is like studying at one of the largest but friendliest Colleges in Oxford.