"Richly illustrated with images of late 18th-century caricatures held in New College, Oxford and The British Museum, this is the first full-length biography in over seventy years of George III's mercurial Lord Chancellor, Edward, 1st Baron Thurlow."
Available for purchase from New College Library, Oxford
The Great Pillar
The Political Career of Lord Thurlow 1731–1806
Lord Thurlow (1731–1806) is one of the most neglected political figures in eighteenth-century Britain.  He served as one of the primary law officers of the Crown during some of the most tumultuous decades in modern British history.  As Solicitor General, Attorney General, and finally Lord Chancellor between 1771 and 1792, Thurlow was a key advisor and staunch defender of government policy throughout the American Revolution, during the East India Company's rise as a territorial power in India, and during the early stages of the British reaction to the French Revolution.
Ben Gilding redresses some of the neglect of this mercurial Lord Chancellor and sheds new light on the thoughts and actions of the figures close to King George III who argued against American Independence, against the abolition of the slave trade, and attempted to uphold restrictions on the freedom of the press against the tide of public opinion.
Our book is produced with the generous financial support of Don King.
To order your copy, please download an order form.
---
Ben Gilding
Oxford: New College Library & Archives, 2023
New College Library & Archives Publications no. 5
Illustrations, largely colour  |  235 x 170 mm  |  352 pages
ISBN 978-1-9160651-4-7
Price (including postage & packing):  |   £16 (UK)  |  £19 (rest of Europe)  |  £22 (elsewhere)  |
 
To order your copy, please download an order form.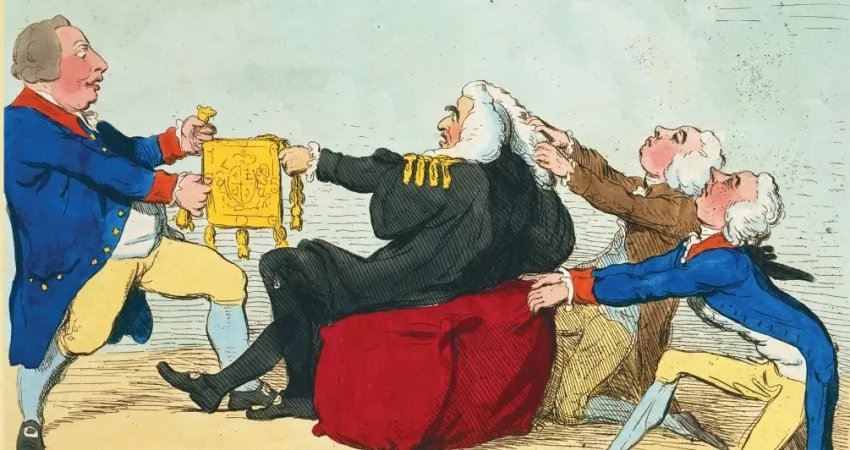 ×
Explore further
Discover more about New College