Accommodation Handbook
For general information regarding College-owned accommodation, please refer to our Accommodation Handbook below. 
A home away from home!
New College provides accommodation in or close to College for all undergraduate students in their first, second and fourth years. The majority of third year undergraduates may also be accommodated in our new site - the Gradel Quadrangles. 
We want to help our freshers settle in as quickly as possible. Therefore, all first-year students are housed in New Buildings - an accommodation range on the main site. Freshers are randomly allocated a bedroom by College and then a Ballot is used to assign rooms for 2nd, 3rd and 4th year students. Further information on the Ballot process can be found in the Accommodation Handbook. 
×

To help you settle in and make friends quickly, you will live with all of the other Freshers in New Buildings.

×

Your room may have a single or double bed and all have a desk

×

Student room with an en suite bathroom
×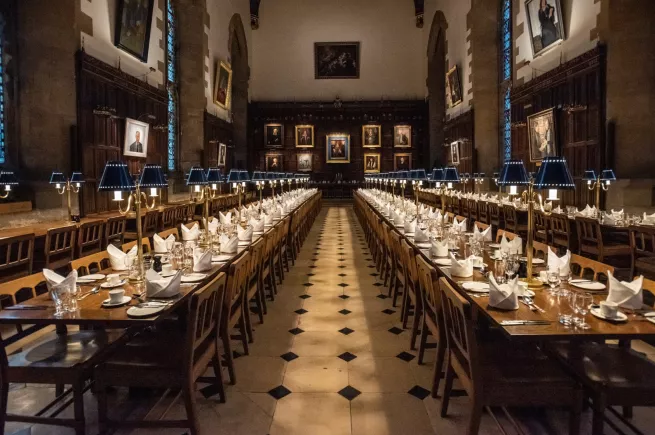 Making the most of an opportunity
We want you to make the most of your time at New College.  When else will you have the chance to live in a 21st Century, high-tech building but have your meals cooked for you in a 14th Century Dining Hall?!