We want New College to feel like a home away from home. 
For many students, the cost of accommodation can be a source of worry. However, as we are one of the larger Oxford colleges, we can offer College accommodation throughout your undergraduate degree at an affordable rate. For most of our rooms, you also only pay for the time that you are actually in Oxford so our short terms help keep your costs down as well. 
We want to help our new students settle in quickly so all first years live in the same buildings on the main College site to help them get to know each other and the College. 
The majority of our rooms are en suite and even those with shared bathrooms normally only share with one or two other students. 
Our rooms are allocated randomly in first year and operate by ballot afterwards - if you have a smaller room in first year, you will have first choice of your second year room so that everything is fair. 
All of them, though, include: 
bed
desk
wardrobe
lamps
fridge
We also have a friendly team of College cleaners to make sure that your room is kept clean and tidy. 
---
The Gradel Quad
Most of our undergraduate students are housed on or around the main College site, but in 2023 we will open our state-of-the-art facility, the Gradel Quadrangles. Situated just a couple of minutes' walk from the main New College site, this brand-new accommodation quarter will allow us to offer accommodation to our students throughout their undergraduate degree. 
Students with Access requirements
If you have a disability or additional requirements, we have state-of-the-art rooms available on the main College site. 
The Kimber Wing, completed in 2019, is a highly specified, fully accessible suite for two students with disabilities, and a carer. The rooms were designed by David Bonnett Associates, a leading specialist in accessible design.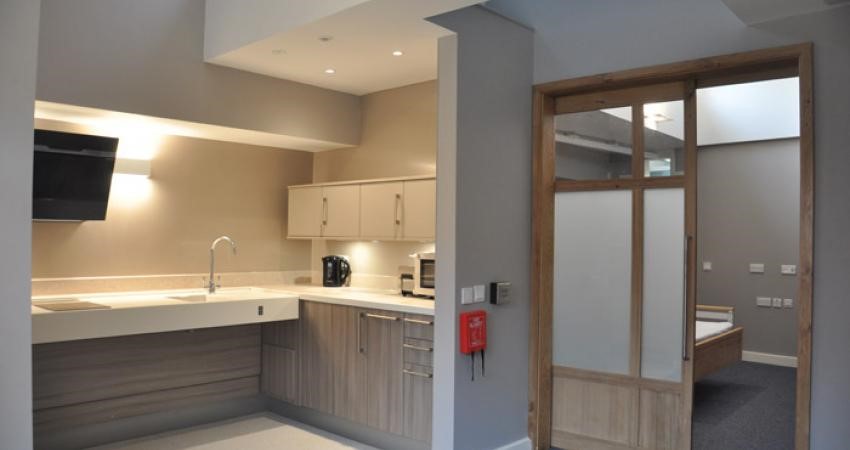 ---
Making the most of an opportunity
We want you to make the most of your time at New College.  When else will you have the chance to live in a 21st Century, high-tech building but have your meals cooked for you in a 14th Century Dining Hall?!