The Gift of a Generation
New College has embarked on an ambitious scheme to redevelop its Savile Road site to create a
new living and working space in a stunning architectural setting.
The College's aims in creating the Gradel Quadrangles are:
To house the vast majority of undergraduates who wish to live in for all of their course in high quality accommodation.
94 new student rooms will be created as part of the project, and one for a Junior Dean. 
To provide a state-of-the-art Common Room for students to gather, relax and socialise while enjoying expansive garden views.
To create a multi-purpose arts and performance venue, a space for concerts, theatre, exhibitions and
talks, with an associated gallery-foyer and catering facilities.
To build new facilities for New College School. In reconfiguring the site, part of the new building will
house school dining and kitchen facilities, classrooms for the pre-prep and a new assembly hall.
Building work is well underway and photographs of the spectacular new buildings can be seen in
the Gradel Quadrangles Gallery. The Quadrangles will be open from Michaelmas 2023.
Your Opportunity to Get Involved
New College has a long tradition of philanthropy going back to William of Wykeham's original benefaction
in 1379. At each subsequent step in its history, the College has been fortunate to have had the support of
Old Members and friends, who together have made it the institution it is today. 
As we embark on this next phase of our history, we are delighted that so many members of the New College
community have chosen to support us. If you would like to join them and play your part in creating this
landmark, please find out more below.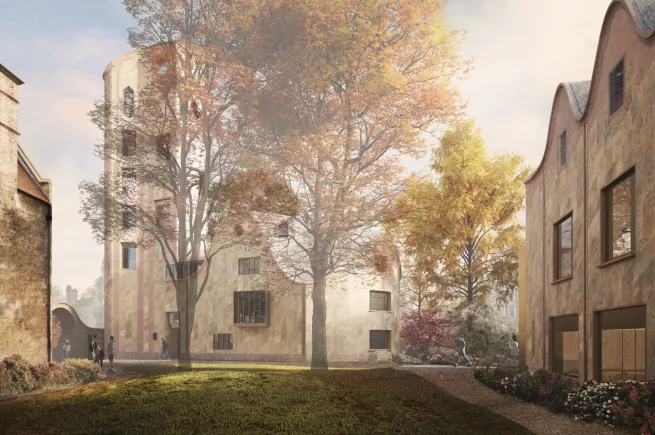 Flats in the Tower House
The new Tower House will provide 16 bedrooms in 4 flats, each with its own common room. 
---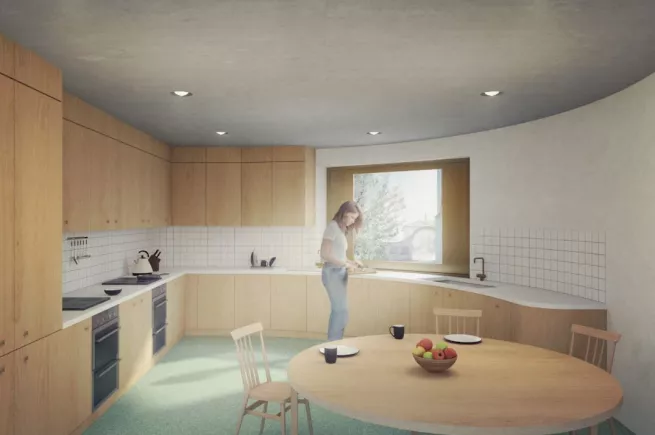 Common Rooms
Each group of six bedrooms in the East and West Quads will have its own Common Room, as will each of the four flats in the Tower House. 
---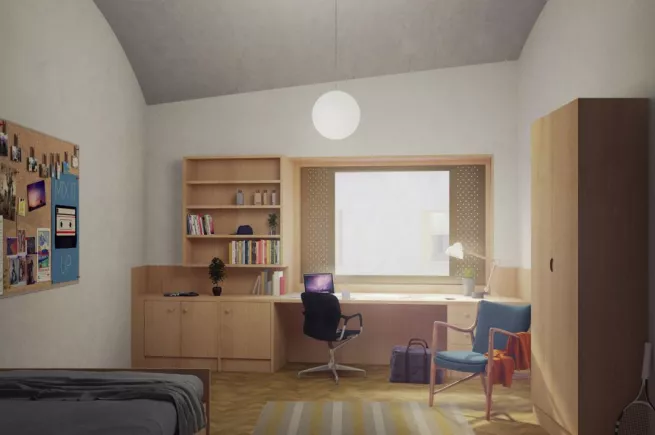 Student Rooms
The Gradel Quadrangles will contain 94 new student rooms, and another for a Junior Dean. 
---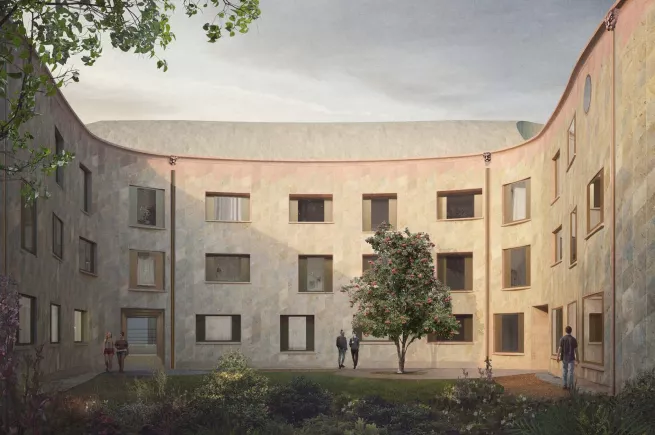 Gargoyles and Grotesques
The Gradel Quadrangles and New Warham House will feature 17 Gargoyles and 11 Grotesques.
---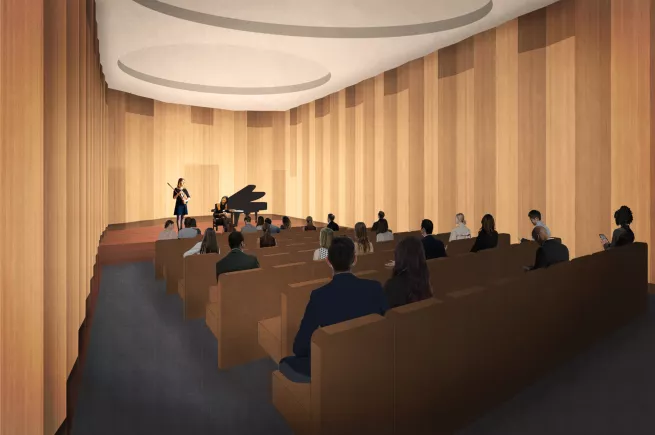 Seats in the Hall
The new Performance and Lecture Hall will seat 100. 
---
Miles Young Introduces the Gradel Quadrangles
In this film Miles Young, Warden of New College, takes us on a tour of the project, talking about the thinking behind the new buildings and about how Old Members can get involved. 
Gradel Quadrangles Building Site - A Walkthrough
A walk around the Gradel Quadrangles building site, led by Sir Robert McAlpine's Project Director, Dave Scott. The tour takes in the stonework, the amazing roof, the new school assembly hall, a student room, and the tower. 
Images created by David Kohn Architects/Picture Plane
Gradel Quadrangles features
For more information, please contact:
Mark Curtis, Fellow & Director of Development
mark.curtis@new.ox.ac.uk
Tel: +44 (0)1865 279261
New College, Oxford OX1 3BN