New College's Gradel Quadrangles project is now an ICE Carbon Champion! 
The Institution of Civil Engineers launched the programme in 2021 to 'recognise decarbonisation efforts from across the civil engineering community, and provides recognition for project owners as well as best practice insights and expertise for the wider industry.'
Our Sustainability Fellow, Barbara Rossi, was instrumental in the successful application for ICE Carbon Champion status and said: 
'I am immensely proud to be part of the team. This represents recognition of the huge efforts of the project team: 

New College Governing Body
Architect: David Kohn Architects
Project Manager: Ridge and Partners
Building Contractor: Sir Robert McAlpine
MEP Engineer: Skelly & Couch
Quantity Surveyor: Arcadis

We must also underline the enormous contribution from our donors, who have place sustainability at the forefront of the new Gradel Quadrangles. 

By identifying this project as Carbon Champion, ICE not only rewards us for our efforts but places our work on the wider scene, showcasing sustainability in buildings.'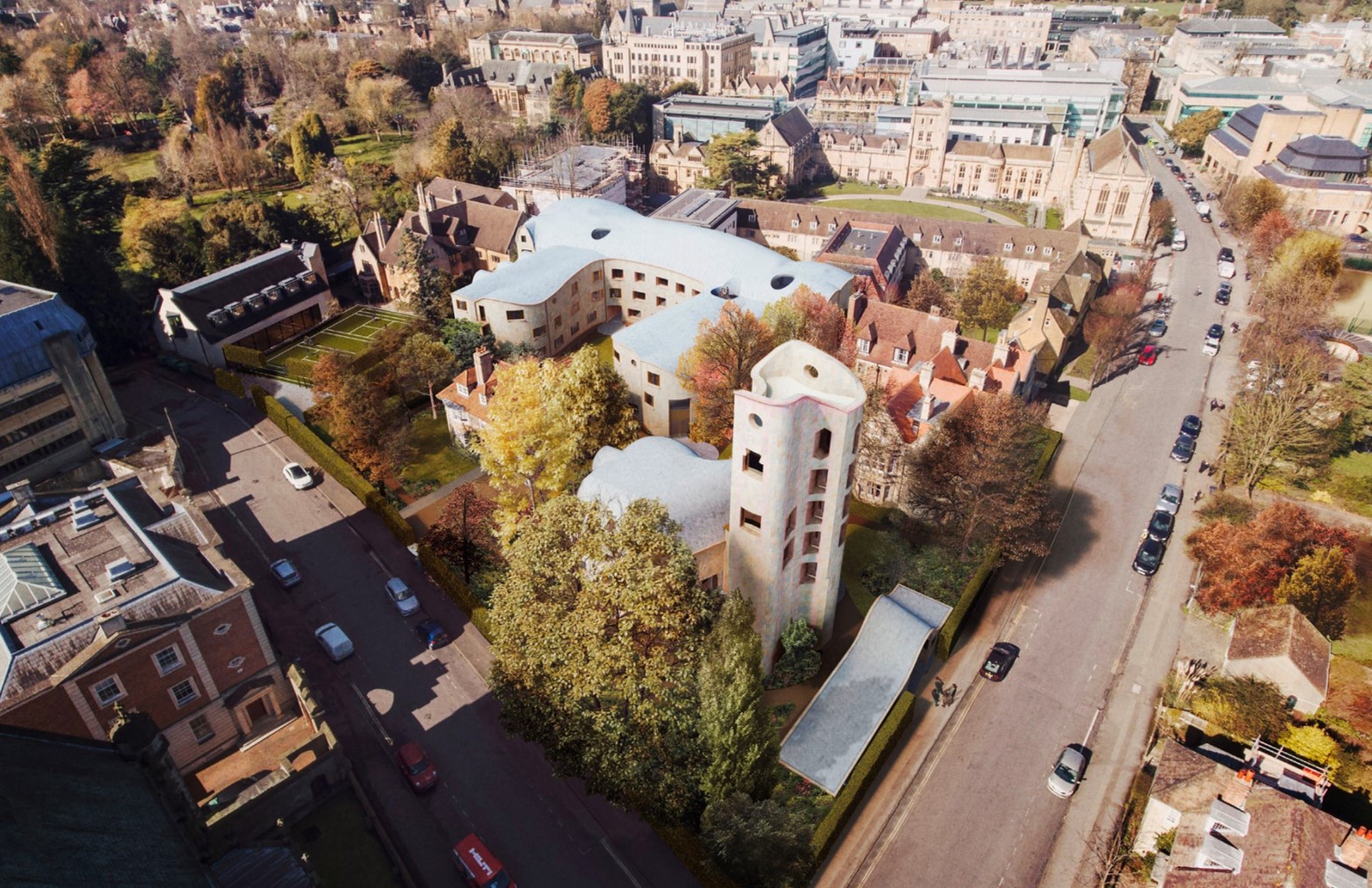 ---
Gez Wells, New College Home Bursar, said: 
'The Gradel Quadrangles project is a clear demonstration that with an engaged client and design team, clarity of purpose and SMART goals, construction projects can be built and designed with sustainability as a key driver.'
---
Barbara was kind enough to provide some more details on the College's carbon-saving initiatives, both for the Gradel Quadrangles and more generally (below).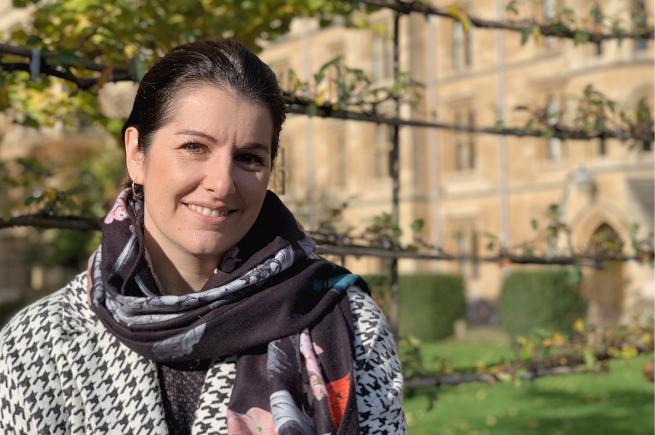 Barbara Rossi, New College Sustainability Fellow
---
New College's commitment to sustainability
We are committed to achieving Net Zero Carbon by 2035. Our Sustainability Committee, where I sit alongside Gez, is currently looking at broad measures to implement within the next five years that will help us achieve this goal. That includes not only the Gradel Quadrangles project, but also all the College's existing buildings. 
As Sustainability Fellow, I am currently mostly involved in the Gradel Quad project - following the sustainability plan closely while construction is taking place, and performing the Embodied Impacts Assessment to track progress and the project's impacts. 
---
Summary of Gradel Quad's carbon-saving initiatives
The new quadrangles have been designed to not only reflect the tradition of this historic architectural form, but also to reflect the contemporary ideals of New College to be open to new ideas, new colleagues, nature, and the city. 
The challenges associated with climate change demand that new buildings are constructed with target levels of carbon reduction and energy usage never before achieved. With this in mind, the Gradel Quad project team has implemented numerous measures to integrate sustainability throughout the construction process, and has considered a wide range of factors for both the construction and the operational stages. The team not only took up the challenge but put the emphasis on the quality of works and durability of materials. 
The building is being designed to meet the quality and lifespan currently achieved within our 19th century Holywell Quad (>100 years). As such, the external skin to the Main Quad building, College School, New Warham House and Tower will clad in Ancaster 75mm limestone quarried in the UK, South Yorkshire. Through detailed 3D modelling, the external cladding will be processed off-site, with each stone bring carefully carved into its exact geometrical proportions, therefore no on-site stone cutting should be required.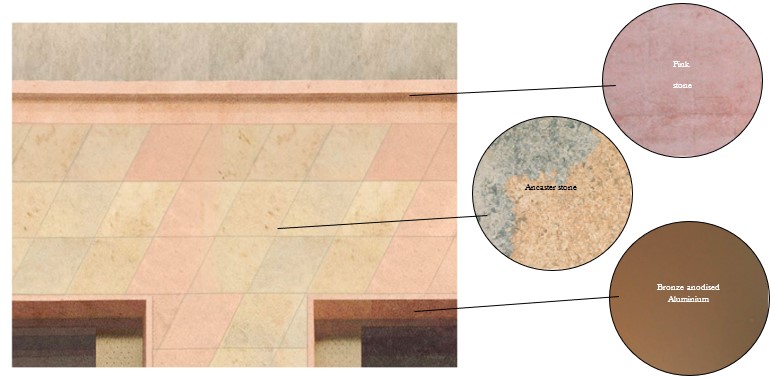 Tessellated Aluminium tiles over single ply membrane was chosen for the new buildings' roofs, offering modern aesthetics with a lifespan in excess of 40 years, with only periodic maintenance. The roof's programme of work has the advantage of not requiring a temporary roof. A timber roof structure has been adopted in lieu of concrete roof structure and offers significant benefits to the project, both during construction and throughout the lifecycle. It is foreseen that the higher initial costs will dramatically reduce the operational costs associated with energy intake and dramatically enhance the level of sustainability. In the long-term, cost savings will be achieved as a result. 

We have committed to using many recovered and locally-sourced materials in the piling, cladding, and roofs, minimising both waste and transportation impacts. 
---
The importance of being a Carbon Champion
Buildings currently produce more than 49% of the UK's carbon emissions and the construction sector itself contributes up to 11% of global emissions. The potential of the sector to eliminate carbon emissions is therefore huge. 
We already build Zero Operational Carbon buildings today, and finding ways to sustainably deliver our buildings and infrastructure is critical to meeting the current challenges of this climate crisis. 
It isn't about rocket science. It is about highly efficient design leading to highly optimised and thus leaner structures. It is about increasing the use of extremely enduring and resilient materials and structural systems. It is about the reuse of key building materials and the broad replacement of cement to achieve low embodied carbon-content structures. 
ICE is supporting our journey to Net Zero and the Carbon Champion initiative is a way to share the best solutions more broadly. 
---
Making the College more sustainable
In addition to our many efforts to limit the environmental impact of our Gradel Quadrangles project, we are consistently improving the sustainability of College activity across the site. 
A wide number of measures have already been put in place, including: 
Upgrading building insulation
Installation of modern heating control to reduce gas consumption
Automated sliding doors to avoid heat loss
Use of renewable energy sources such as Ground Source Heat Pumps
Installation of new, more efficient boilers
Use of LED lighting
Installing lighting control and water savings devices
Promotion of Green travel initiatives
Installation of electrical vehicle charging points
Introduction of food waste recycling schemes and green food sourcing
Wildflower planting to support biodiversity
A biodiversity audit, allowing our existing biodiversity to be carefully preserved and which will now be monitored yearly.
In five years' time, the entirety of New College will be a Carbon Champion.