The 40th Anniversary
New College was delighted to celebrate its 40th anniversary of women students at the College in 2019-20. 
The first women matriculated at New College in 1979 and a huge number of exceptional female students have come through the College since then. 
The College marked this important anniversary with a variety of celebratory activities, catalogued on this page. 

A Message From the Warden
"In Michaelmas 1979, our first cohort of twenty-five women matriculated. Forty years on, we celebrate generations of women students who have come here, imbibed and owned the spirit of the place, shown that manners makyth woman, as well as man, and then left and prospered in diverse vocations and careers.
This year, 2019-20, the College pays tribute to them, to our current female students, and to their keenly anticipated successors who will follow. A programme of events has been put together which will mark the anniversary, and I thank all those who have contributed to preparing it."
Library Exhibition
Drawn from our collection by the Librarian, this exhibition recorded the contribution of women writers from New College in the last forty years. 
"The contribution of women writers from New College in the last four decades is both voluminous and various."
- Christopher Skelton-Foord, New College Librarian
Read more about this collection of remarkable women writers here.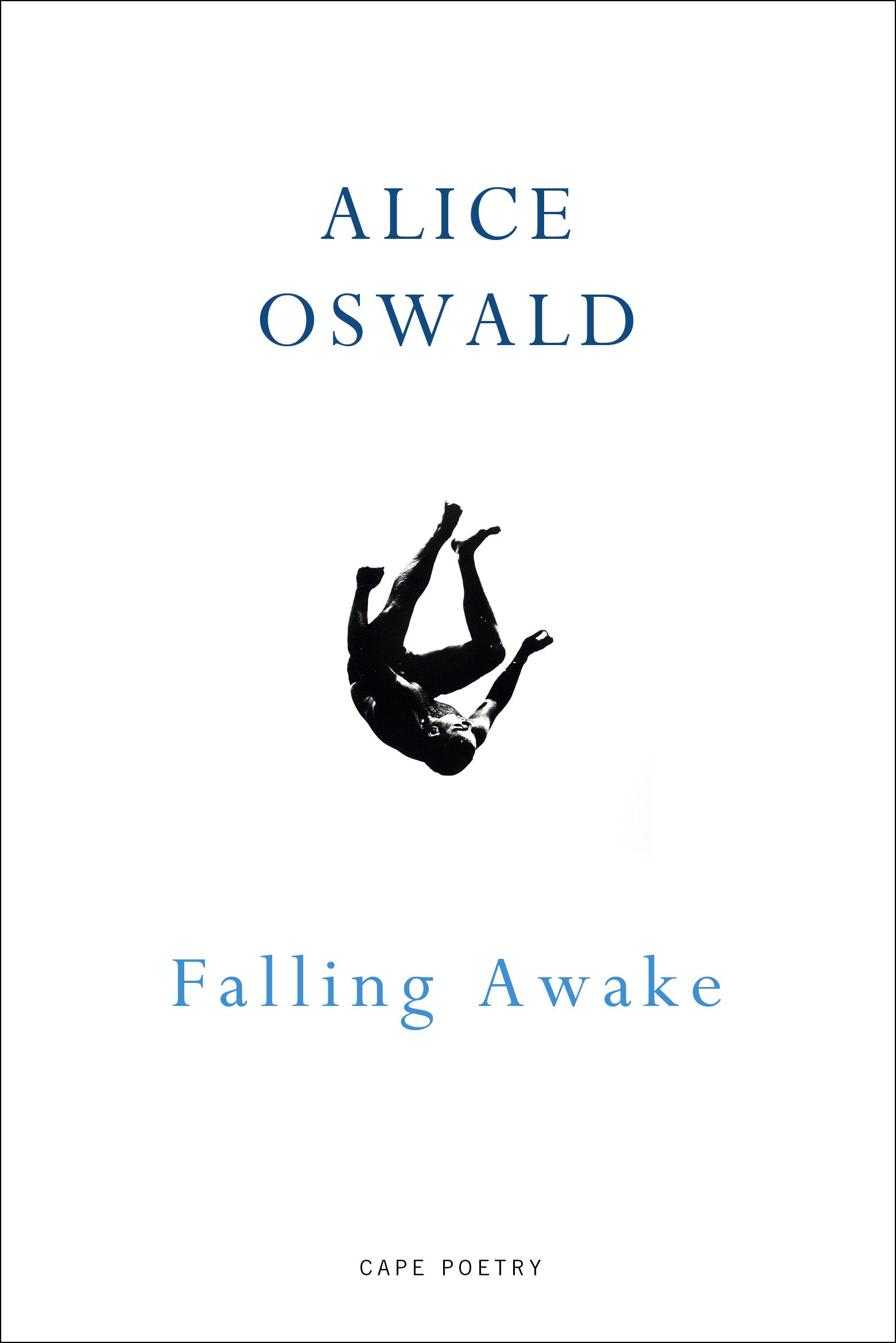 Falling Awake, by Alice Oswald (matriculated 1985)
Women in New College Art
Women have played a significant role in the art of New College for a number of years. 
To celebrate this fantastic contribution to College life, we have created a gallery, in which you can see a selection of the various pieces of the College's art that feature women either as the artist or as the subject. 
New Collection
As part of our anniversary celebrations, we have also expanded our collection of art featuring prominent female members. 
We are particularly excited to have commissioned a new portrait of our first women JCR and MCR Presidents, Caroline Kay and Ruth Mazo Karras, pictured below. The portrait was painted by artist Paula Wilson and was unveiled in the Hall at a celebratory dinner on 27th October.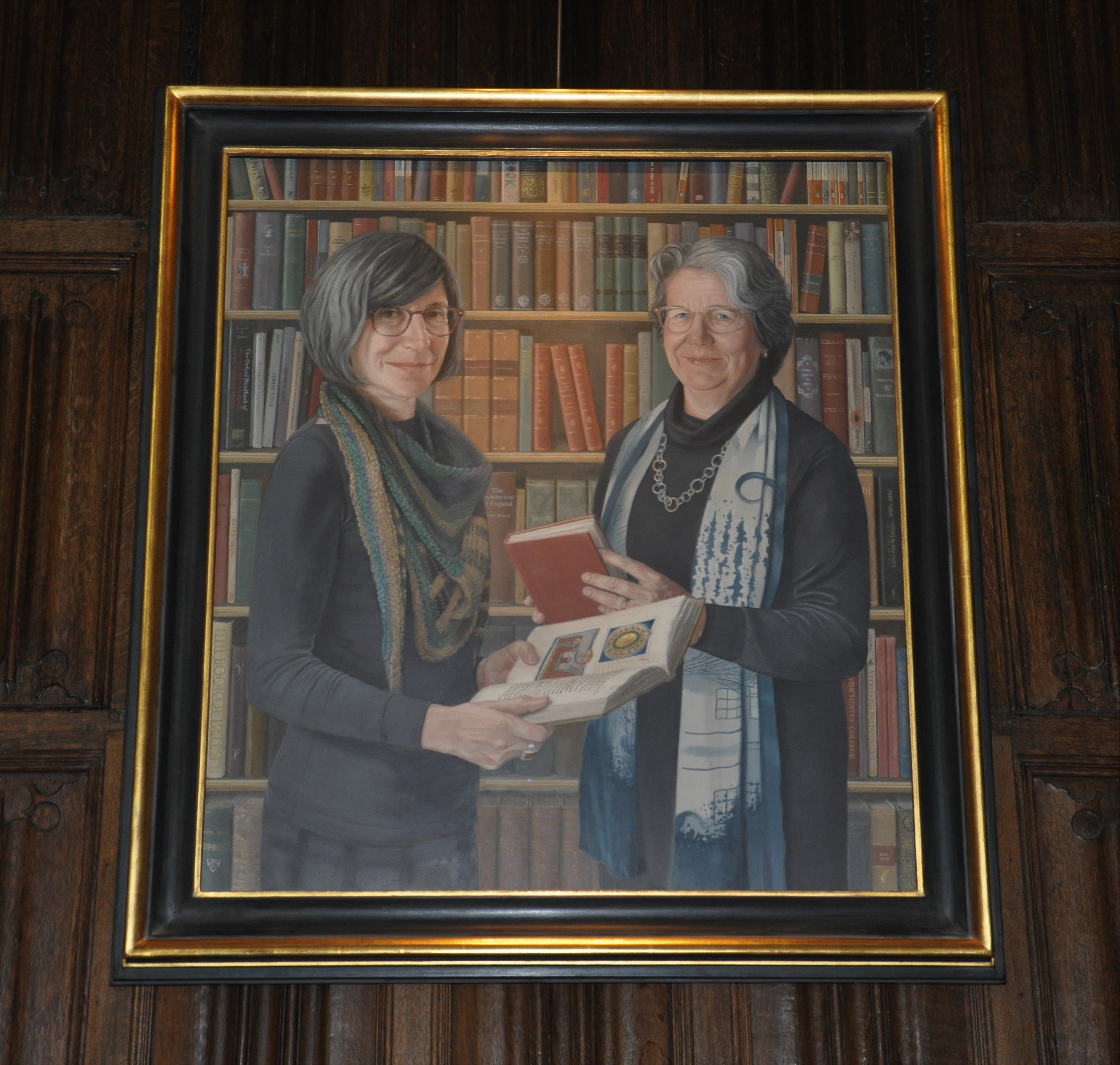 Our celebration of women in New College art will also include: 
Collage panels of artwork associated with women in the College will be erected in the passage outside the Dining Hall
New portraits of long-serving members of staff
Temporary hanging of some existing portraits of College women in the Hall (brought from the SCR)
Our First Women Old Members
Two of the very first women to attend New College shared their thoughts on their experiences as the first women to come here as students 40 years ago. 
Caroline Kay and Ruth Mazo Karras were both among that initial cohort and were respectively the first Woman Presidents of the JCR and MCR. 
"New College managed to change its culture relatively quickly and - in retrospect at least - painlessly, given the burden as well as the privilege of history."

- Caroline Kay, first Woman President of the JCR

"The Warden and the Tutor for Graduates made the decision to admit a postgraduate group as close to 50-50 as they could. In the first year this involved accepting every qualified woman who applied for a place!"

- Ruth Mazo Karras, first Woman President of the MCR
You can read Caroline's full reflections here. 
College Commemoration Service
27th October 2019
The College's annual commemoration service this year featured women throughout. 
A number of Old Members came for tea in the Undercroft before the service. The girl choristers of Frideswide Voices came together with our own New College Choir in singing the music of the service.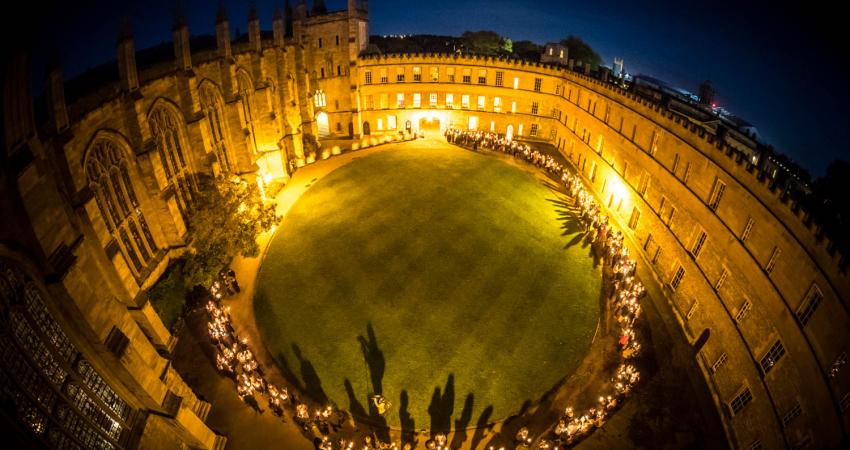 Photograph: Jonathan Kirkpatrick
Among the works performed was a new commission from one of the country's most significant emerging women composers, Joanna Marsh, generously sponsored by an Old Member. 
"For a female composer putting music to the words of Hildegard of Bingen one millennium on is the ultimate commission. These words speak of 'guiding the learned as they rejoice in wisdom's inspiration' and seem so very apt for this occasion."
- Joanna Marsh, composer (pictured below)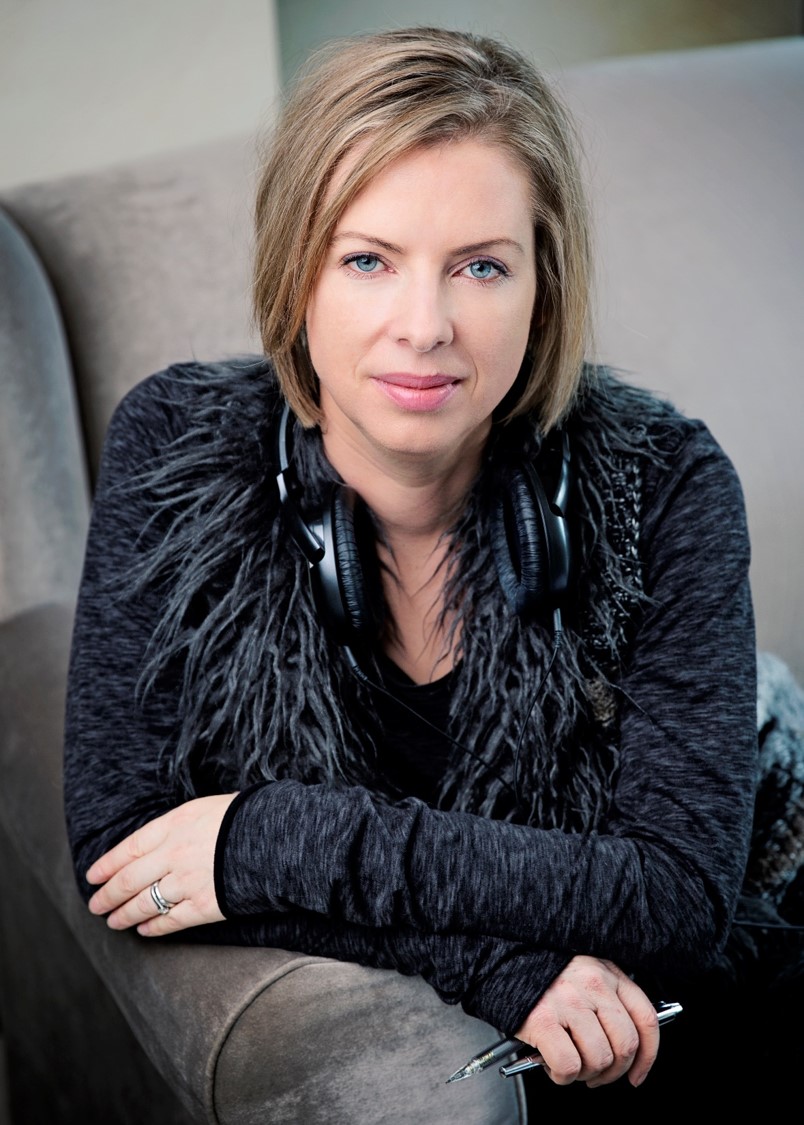 The service was conducted by New College's own Rev Dr Erica Longfellow, while the preacher for the sermon was the Rev Canon Professor Jane Shaw, Principal of Harris Manchester College, Professor of the History Religion and Pro-Vice-Chancellor in the University of Oxford. She was the first female Dean of Divinity and Chaplain of New College (2001-2010). 
College Charity Dinner
27th October 2019
A formal dinner for JCR and MCR members took place in the Hall and the Founder's Library after the Commemoration Service, at which the new joint portrait of the first women JCR and MCR Presidents was unveiled.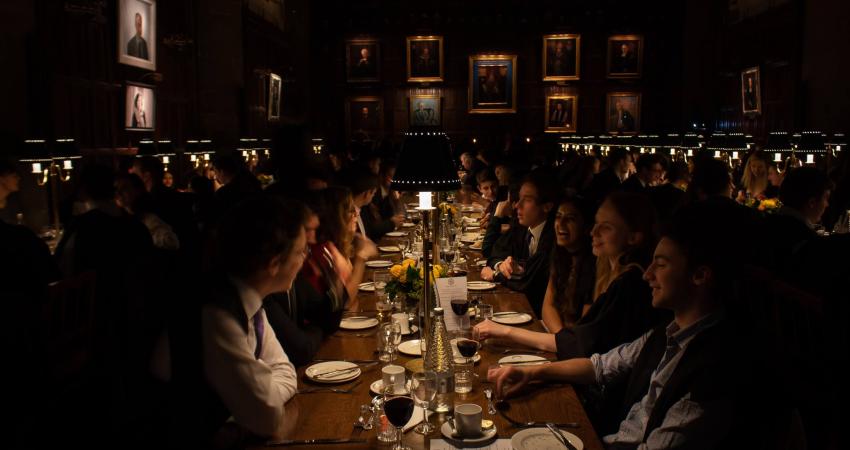 The Charity that the dinner supported is Women for Refugee Women, which works to empower refugees and asylum seekers; to give these women a voice and to campaign for a fairer asylum process. 
"Sunday 27th October marked the beginning of a very exciting year for New College, celebrating 40 years since the matriculation of female students. Celebrations were kicked off with a special commemoration service in Chapel. Old quad was packed full of students, each holding a lit candle as they processed around the grass and into the Chapel to hear our 40th Anniversary anthem.
Following a very special service, members of the JCR, MCR and SCR filed into hall for a charity formal featuring speeches and a toast to the women of New College. Every attendee donated money to our chosen charity Women for Refugee Women which aims to support and empower refugee women to speak out and protect the rights of refugee women in the UK.
The real highlight of the evening was the appearance of a new portrait in the hall; centre stage in the middle of the right hand wall hangs a portrait of the first ever female JCR and MCR presidents as they are now. What fascinates me is that both of these women matriculated in the same year, 1979, that inaugural year of women at New College, an especially impressive feat as only 10 female students matriculated in 1979! Being a female student at New College has certainly changes since then and its fantastic to see New College leading the way to other colleges on how to empower its female students and celebrating their academic success."- Helen Potts - MCR Women's Rep
Women's Lecture and Dinner
On Monday 3rd February, we hosted our first women's lecture as the celebrations for our 40th anniversary of women students continue.
The lecture was given by the Baroness Hale of Richmond, who served as President of the Supreme Court until January 2020. Lady Hale has been a forceful advocate of creating greater diversity within the judiciary, as well as a powerful supporter of women's rights generally, co-authoring Women and the Law, a pioneering survey of women's rights at work.
You can listen to the lecture and listen to the Q&A that followed. 
The lecture was followed by a formal dinner in the College Hall for women members of the JCR, MCR, and SCR.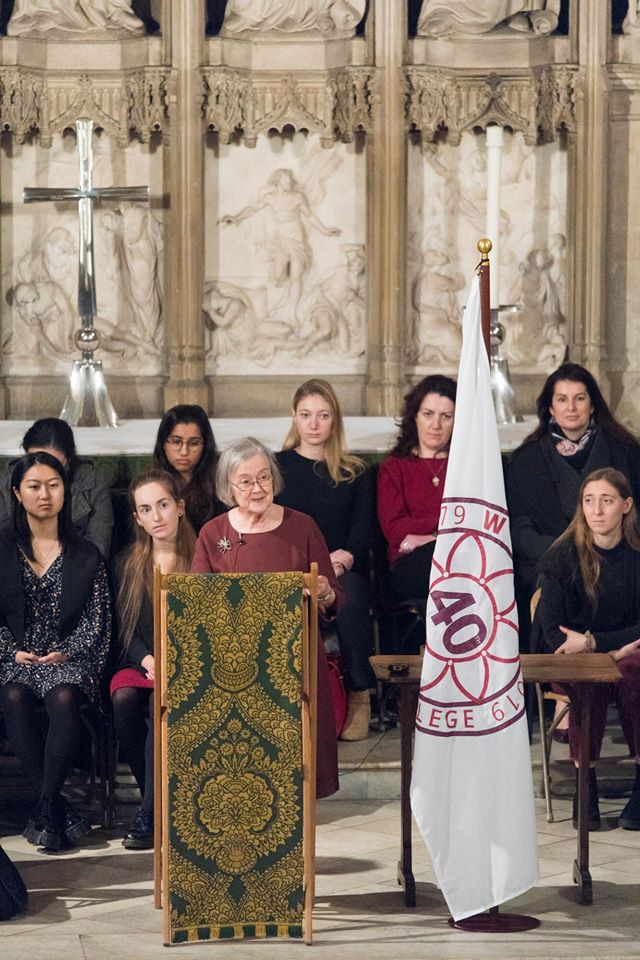 Women's Networking Day and The Grand Party!
The College hosted a Networking Day and Grand Party for students, staff, and Old Members as we continued to celebrate the 40th anniversary of women students here at New College.
Former student Otegha Uwagba returned to give an inspiring keynote address in the Chapel, followed by networking and professional skills coaching sessions. The day concluded with a Grand Party in the Gardens - a chance for students old and new to mix and get to know each other.
The event was a huge success - thank you to Otegha, to everyone that helped organise the day, and to all members of the New College family for coming!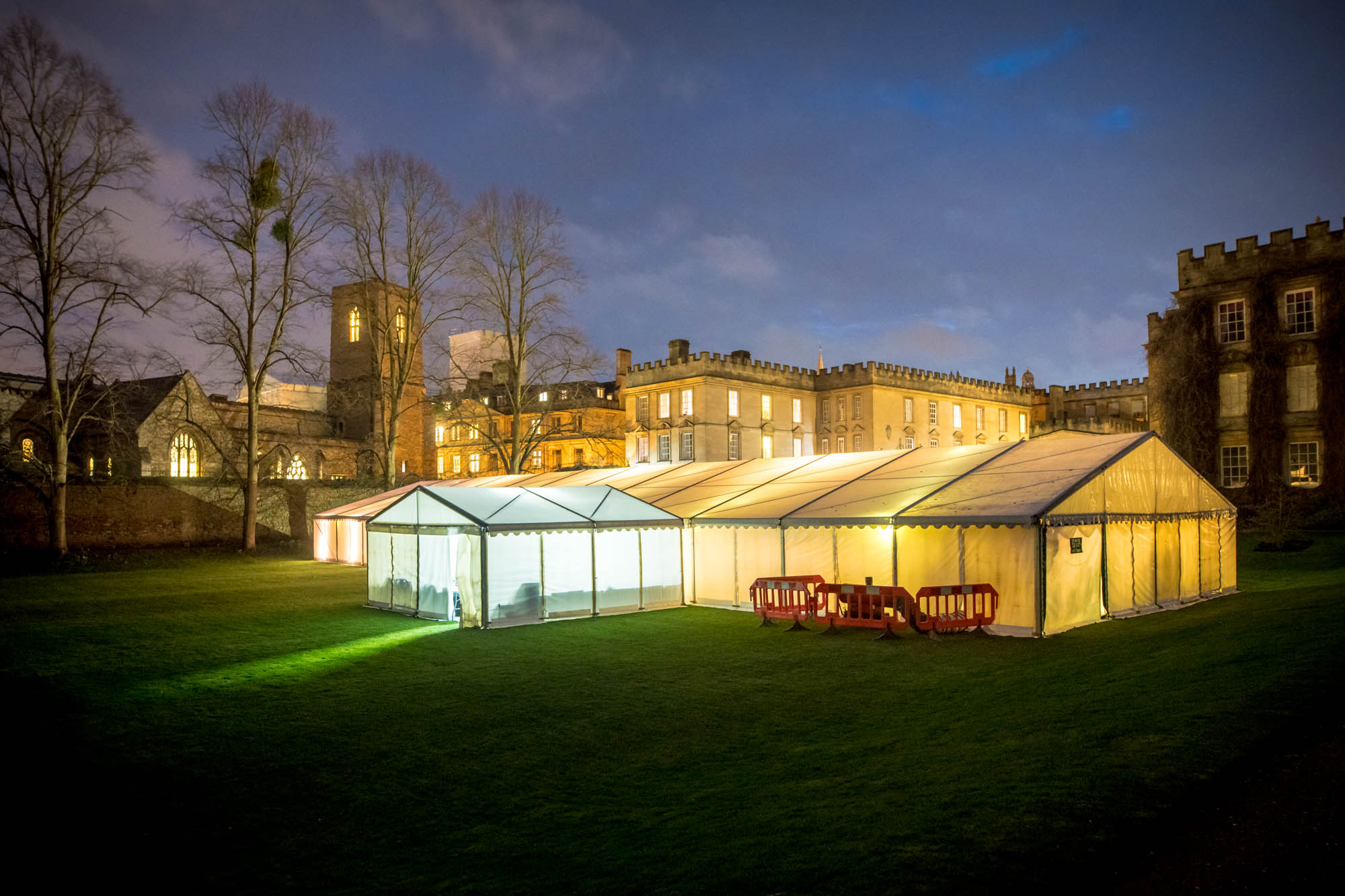 Celebrating Women in STEM at New College
"We have released a collection of articles and interviews celebrating the achievements of scientists as part of the 40 year anniversary of women in New College. There is a great deal of attention on the importance of role models and a supportive environment in encouraging more women to choose a career in science - and it is now impossible to study a science subject in New College and not be taught by a woman. But that wasn't always the case. Current science students invited our alumni to tell us about their experiences. We also wanted to take this chance to highlight the brilliant achievements of women launching their scientific careers in college today - read about their research on how geo-politics affects virus evolution, the early universe, and what fish can teach us about heart attacks. 
Thank you to everyone who gave up their time to contribute to this collection - look forward to when we can celebrate in person!" 
- Ashleigh Griffin, New College Tutor and Professor of Evolutionary Biology
We understand that the above may not be accessible to all assistive reading technologies. You can download 'Celebrating Women in STEM at New College' in pdf format instead.