27th October 2019
This year, the College annual commemoration service featured women prominently throughout in a celebration of the 40th anniversary of women students matriculating at New College. 
A number of Old Members came for tea in the Undercroft before the service. The girl choristers of Frideswide Voices came together with our own New College Choir in singing the music of the service. 
A New, Celebratory Work
Among the works performed was a new commission from one of the country's most significant emerging women composers, Joanna Marsh, generously sponsored by an Old Member. 
"For a female composer putting music to the words of Hildegard of Bingen one millennium on is the ultimate commission. These words speak of 'guiding the learned as they rejoice in wisdom's inspiration' and seem so very apt for this occasion."
- Joanna Marsh, composer (pictured below)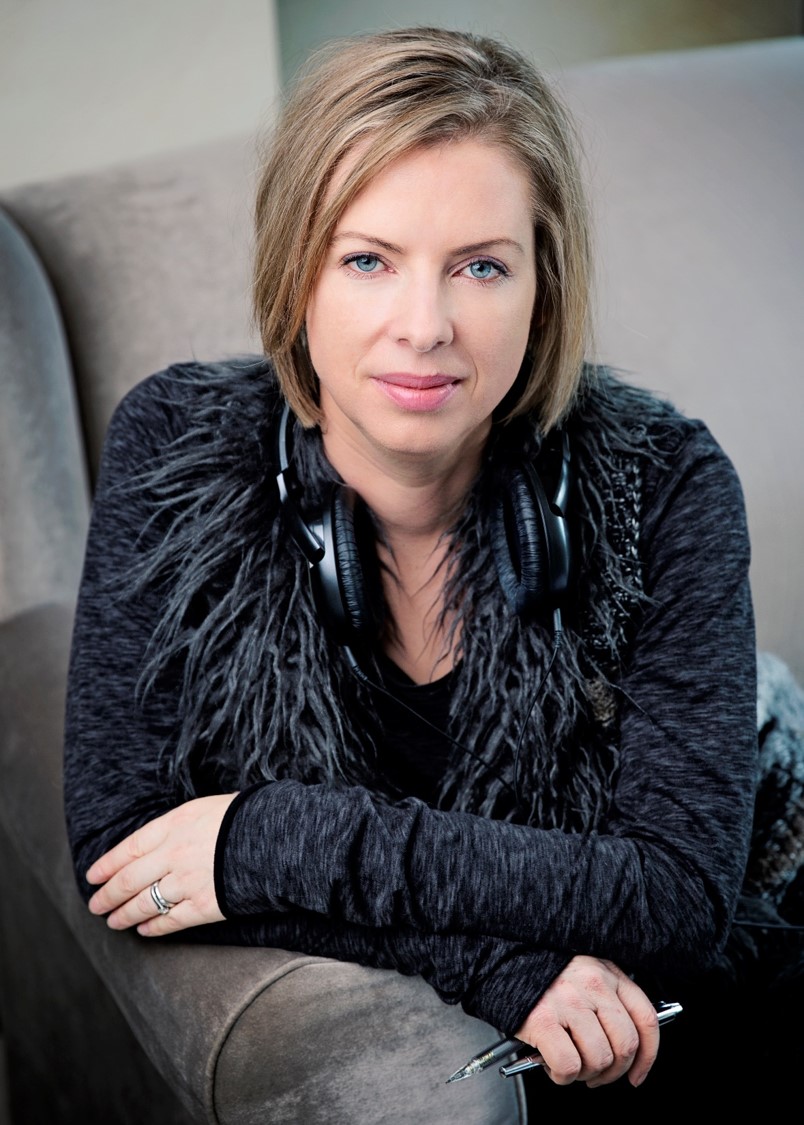 The Service
The service was conducted by New College's own Rev Dr Erica Longfellow, while the preacher for the sermon was the Rev Canon Professor Jane Shaw, Principal of Harris Manchester College, Professor of the History Religion and Pro-Vice-Chancellor in the University of Oxford. She was the first female Dean of Divinity and Chaplain of New College (2001-2010). 
The College would like to thank everyone who participated in the service, helping to make it a magical night. 
Photo credits for the gallery: Jonathan Kirkpatrick (Images 1-5), Aleks Majak (6-8), and Mark Curtis (9)
The Commemoration Procession in Front Quad
1 of 9
New College Choir chorister and Frideswide Voices singer at the service
2 of 9
New College Choir and Frideswide Voices sing
3 of 9
The congregation listening to Rev Canon Professor Jane Shaw's service
4 of 9
Rev Canon Professor Jane Shaw delivering the service
5 of 9
Front Quad with candlelight from the procession
6 of 9
Celebratory Dinner in the Hall
7 of 9
Composer of the new piece, Joanna Marsh, with Robert Quinney
8 of 9
The Warden and Rev Canon Professor Jane Shaw
9 of 9