Jonathan Black
Professorial Fellow; Tutor for Welfare; IT Fellow; Director of the University Careers Service
MA MEng Camb, MA Oxf
Jonathan Black has been Director of the Careers Service at Oxford University since 2008 after a varied career including in blue-chip management consultancy, international academic publishing, and co-founding a successful medical publishing start-up.
• Studied Engineering at the University of Cambridge, after which he was an apprentice engineer in a helicopter factory.
• Management consultant with an international blue-chip firm in Europe and California,
• Strategy Director for a Los Angeles-based media corporation
• Finance Director for an international academic text-reference publisher
• Co-founded a successful medical publishing start-up with two colleagues.
• Director of Corporate Affairs at the Saïd Business School in Oxford.
Keen interests in opera, gardening, theatre
New College is the epitome of collegiality; friendly, serious, professional, confident, and supportive.
Research Interests
Careers frame of mind and industry interests in school pupils, students, and postgraduates; gender gap in initial career outcome; effect of social background on initial career outcome
Selected Major Publications:
Why are fewer women than men from top UK universities still not securing Graduate Level Jobs? Oxford Review of Education
2016, pp1-16, Black, Jonathan P., Turner, Malgorzata
Where am I going and can I have a map? Little, Brown 978-1472137586  described by Baroness Gillian Shephard as, 'One of the most practical and comprehensible career guides ever produced.'
Jonathan writes the fortnightly, 'Dear Jonathan' column for readers' careers questions in the Financial Times.
Explore further
Discover more about New College
Study
Find out more about what it is like studying at one of the largest but friendliest Colleges in Oxford.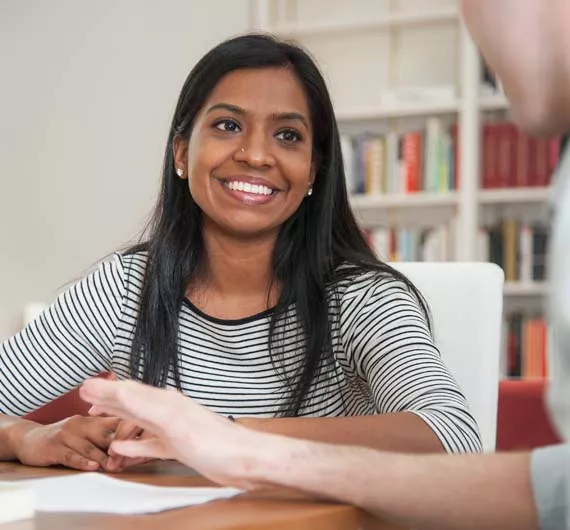 Admissions
Open to all, we are a diverse and inclusive family. Found out more about our Access initiatives and inclusive programs for new entrants