Our Step Up Ambassadors are all current New College students and play a key role in the Step Up schedule. 
They give our Step Up students a tour of College, answer their questions, and tell them about what it's really like to be a student here at the University of Oxford. 
You can hear from each of our 2019-20 Ambassadors below. 
Ben
Engineering Science; The Chase School; Malvern, Worcestershire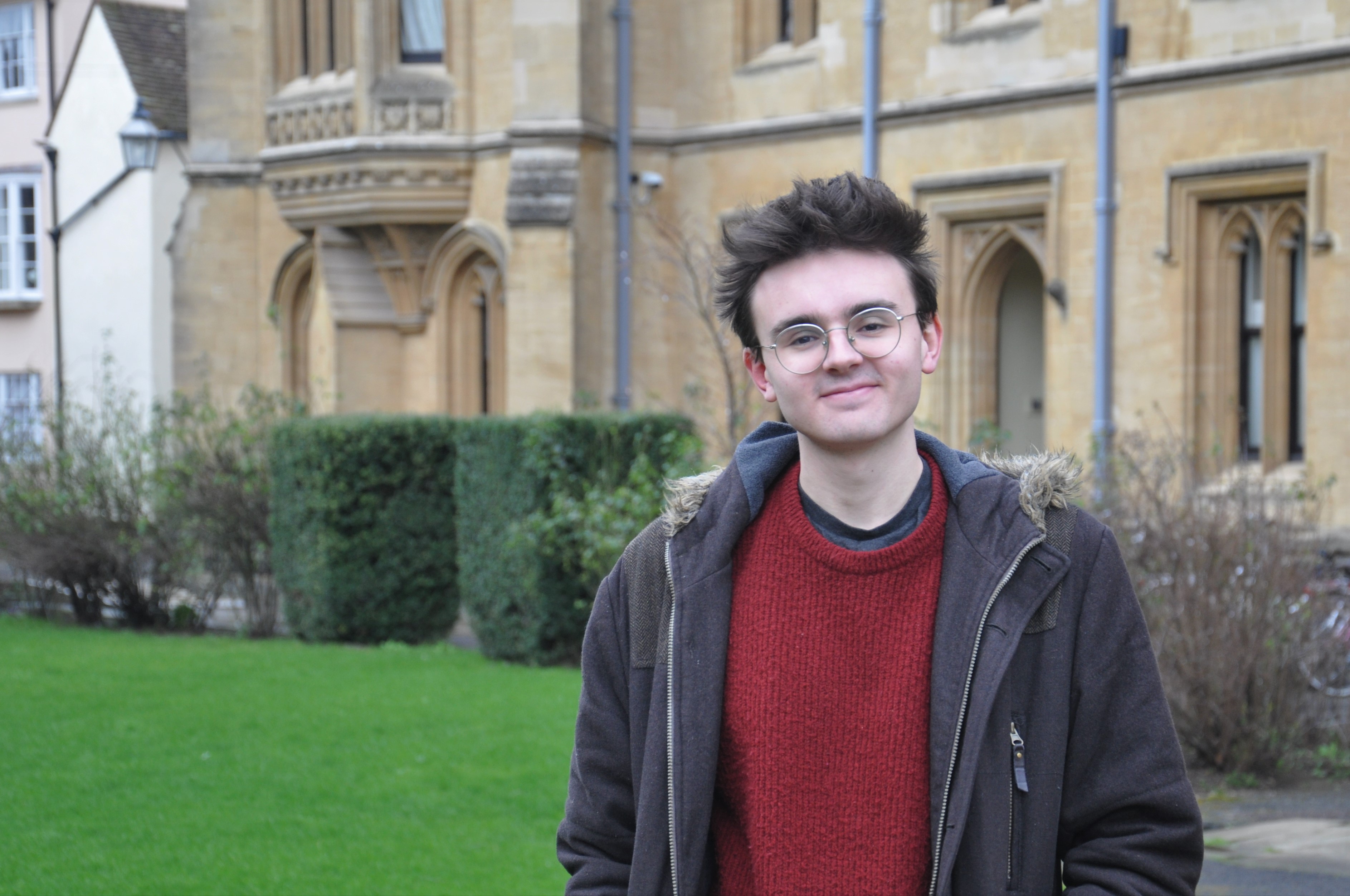 Coming from a state comp, Oxford can seem like this monolithic thing. So many smart and brilliant people from my school chose not to apply because they thought they 'wouldn't fit in' or something similar. Really the only thing that set me apart from them was cockiness! Now that I'm here, I love it. The city is amazing, it's a privilege to be at such a renowned institution and study among the best in the world. I find it a shame that so many talented people choose not to apply because of preconceptions of what Oxford and its students are like. They are smart but not special, and when it comes down to it, this is just a university (albeit a good one) where you get out what you put in. 
Since being here I have done some theatre, badminton, been on the committee for Engineers Without Borders, but I spend most of my free time spending time with friends, going to the pub or cinema or plays or playing D&D. I work a lot, and it's not always fun, but I love it – you'd expect to have a certain level of ambition and work ethic to get in! My favourite thing about New College and Oxford in general is being in a city with so many students that is quite literally built around the university. It's brilliant to be part of a huge and diverse student community and feel like you are truly at the centre of Oxford (though that's probably just narcissism!).
 
Chloe
English Language & Literature; Whitburn Church of England Academy, Sunderland; East Boldon, Tyne & Wear
As a student from a state-school in Newcastle which had never sent a student to Oxbridge, I was certainly apprehensive about the admissions process. I had many preconceptions, ranging from 'Oxford students have no social life', to 'everyone will be rich, posh, and Southern', to 'I just won't be clever enough'. I struggled with the aptitude test and felt wildly under-prepared for my interview. To find out that I had gotten a place after all that was utterly mind-boggling. 
Since then, life at Oxford has largely turned my preconceptions on their head. It turns out not everyone is a genius or a millionaire (or both). Instead, I've found fun and interesting people from all walks of life. The city itself (a world away from Newcastle!) is beautiful, but it is also young and fun place to live. You can go from a talk given by one of the most accomplished people in their field, to a three-course formal dinner in an ancient dining hall, to a drum-and-bass club night within the space of an evening. 
During my time here I've only managed to scratch the surface with regard to extra-curriculars, but I've squeezed in volunteering at summer schools, working on the JCR committee, writing for student newspapers, trying new sports, leading the college debating society. Alongside all the fun, the work here is actually great too. I have so much freedom in what I want to study and the tutorial system is such a helpful form of teaching.
I picked New College because of how big, beautiful, and central it is, as well as the reputation of the English tutors. One of the larger colleges, I've loved having a big year group in which everyone knows each other, and this sense of community is heightened by living in college accommodation. Looking forward to the Step Up visits!
Dan
Law with Law Studies in Europe (Germany); Gosforth Academy; Newcastle
Having come from a State school in Newcastle, I was fairly nervous when coming to Oxford about fitting in. I'd heard all about the rumours that everyone at Oxford is rich, posh, and comes from private schools, and I was worried that there would be no one like me here. My experiences here have shown that these preconceptions couldn't be further from the truth.
Of course, moving to a new city and living on my own was difficult to get used to at first. However, I found that everyone at New College was kind, welcoming, and there were plenty of people in the same situation as me. During my four years here, I've made loads of friends from many different backgrounds, and met many people that I never would have had the chance to had I not come to Oxford. I've also come to genuinely love the city. It's a beautiful place to walk around, with loads of different things to do, and is very student friendly.
One of the best things about New College is that it's always felt like a community, and there's so many opportunities to get involved in extra-curricular activities whatever your interests are. For example. I've played football for the college team here, and was the captain of the Cricket second XI during my second year. Playing sport has been a great opportunity to make friends and socialise with people who are interested in the same things as I am. 
Danni
Biology; Abbey Grange C of E Academy; Leeds
Before coming to Oxford, I always thought only a specific type of person could apply. Oxford was always a very intimidating place to me. But after coming here, I've found Oxford is full of a diverse range of people, from all different parts of the country and a multitude of different backgrounds, all with one thing in common - a passion for their subject.
Before arriving at Oxford, during the summer, I was worried about what my time here would be like. I was worried that all my time would be spent studying with very little time to go out and spend time with friends. And, although a large proportion of my time is spent doing work, I couldn't be happier here. I have found I've plenty of time to spend with friends, whether wandering around Oxford's centre and going to cafés or walking into Cowley to go see the latest DJ's at O2 or The Bullingdon. Within both New College and the university there are plenty of things to fill your free time with. New College's mixed lacrosse team is always great fun, it's a good way to exercise while having a laugh with friends.
In my opinion, New College has such a welcoming feel with a great sense of community. That alongside the beautiful buildings and garden make the College a great place to spend my time at Oxford; I wouldn't wish I was anywhere else.
Ebie
Philosophy, Politics, and Economics (PPE); Wyggeston and Queen Elizabeth College; Leicester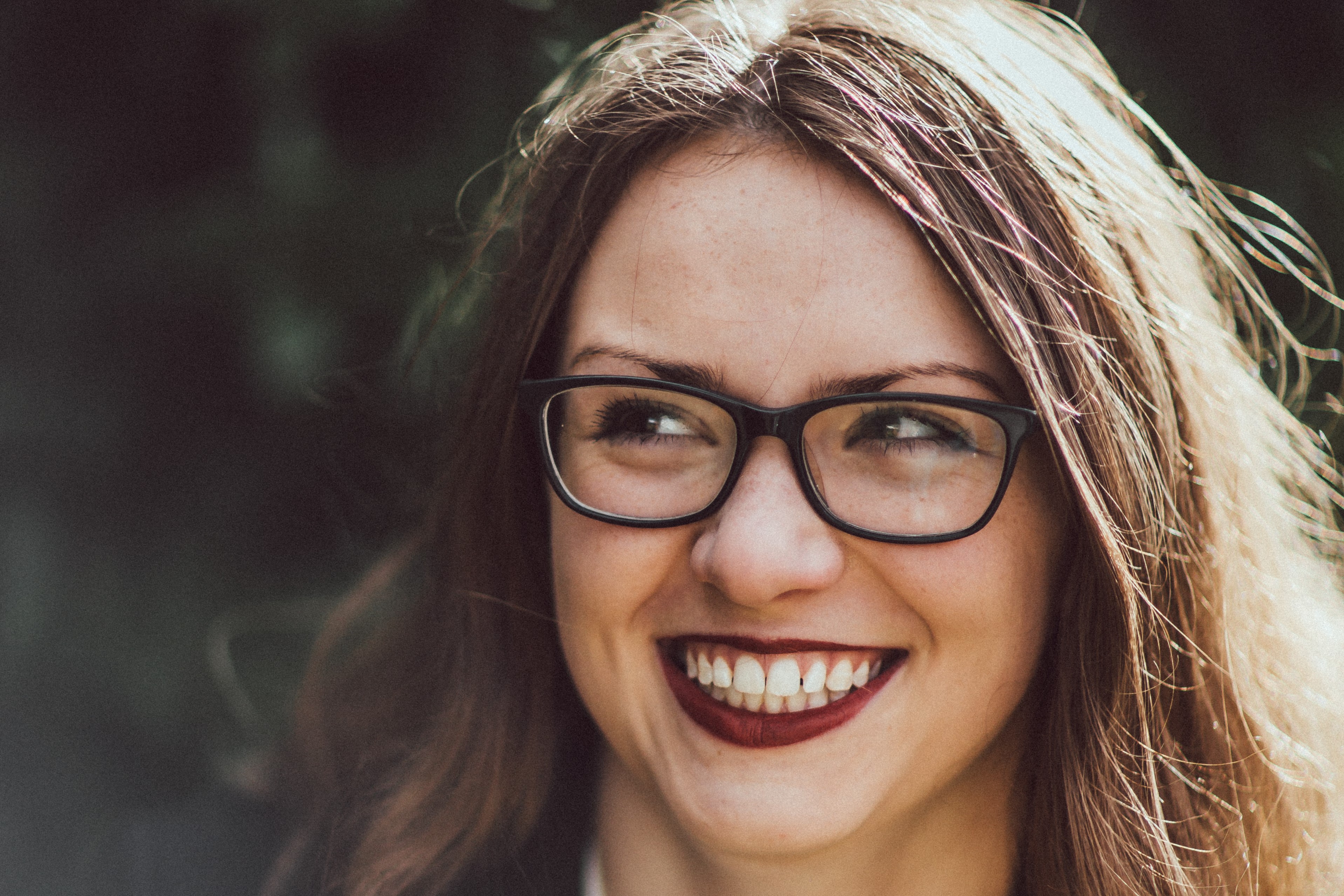 When I was initially considering applying to University, Oxford was not on my radar. I didn't know anyone who had been to Oxford or Cambridge and didn't think I'd be able to compete with what other students could offer. However, I also felt frustrated that students from schools like mine seemed to be underestimated, and I thought we might have different, but valuable, insights to contribute. So, I decided to apply. As a student in my third year now, I would absolutely say that we do. 
I studied Philosophy, Politics, and Economics at A-Level and loved the three disciplines then. I believed (and still believe) that studying them together is pivotal for understanding how the world is, how the world should be, and how we get closer to the ideal. Studying these subjects at Oxford has been challenging but valuable. It has really pushed me to think about varying opinions and solutions and helped me better understand and defend what I think. 
Alongside my degree, I've spent a lot of campaigning, particularly on issues related to equality and inclusion. I've worked as the Chair for Oxford Student Union Disabilities Campaign (DisCam) which has been a highlight of my Oxford experience. I've also really enjoyed using this campaigning as a platform to get involved with action on a national level, such as the Higher Education Commission's Disabled Students' Enquiry at Parliament. Aside from campaigning, I thoroughly enjoy sport, and play basketball at University. 
Josh
Law; Hereford Sixth Form College; Hereford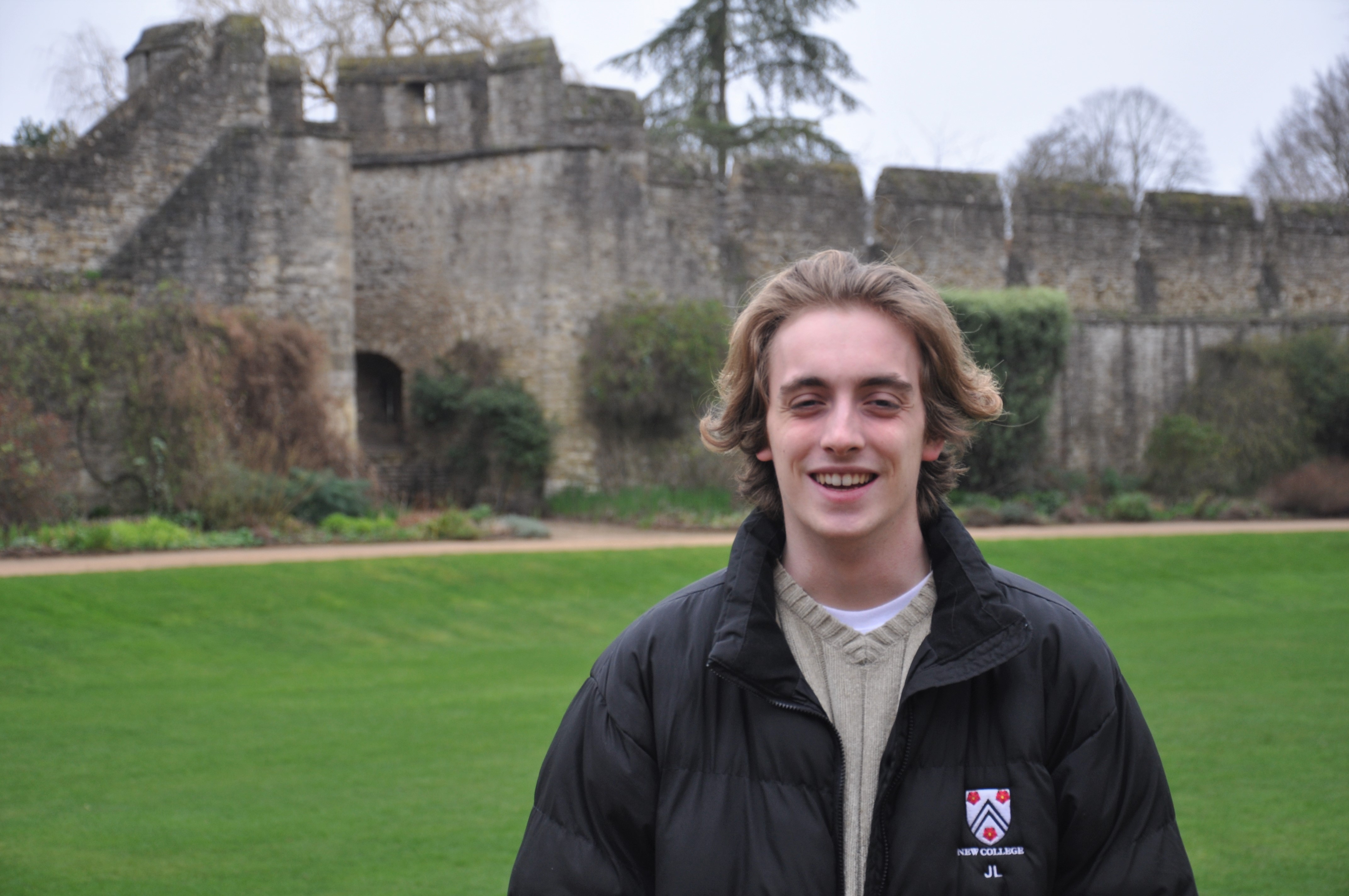 Before I applied to Oxford I had very little idea of what to expect. I had only been once before, and spent all of my time in lecture halls. Like many prospective students, I had a preconception that Oxford was an esteemed and ancient place of education mainly modelled on Eton, but when I first arrived I was taken aback by how beautiful the city was and how lovely everyone here was, whether it was the staff at New College or the amazing buildings.
Since I have got here I have found my opinion of this place changes every day. This is partly down to the ever-changing nature of life at Oxford - there is so much to do! Within a day, you can go from sitting and discussing with a top academic in their field, to football, to watching or even performing in a play. I think this is definitely the most amazing thing about Oxford - the availability of different activities is both great for social life and a brilliant way to get out of your comfort zone. While at Oxford you do actually get a lot of spare time - I personally spend my free time doing a wide variety of things. This includes working with the College on its ethical investment policy, rock climbing, and generally just relaxing with the amazing people that are here. It is truly a privilege to around with such interesting people and socialising in such a close college atmosphere is great. 
Lizzy
Biomedical Sciences; Hellesdon High School; Hellesdon, Norfolk
My preconceptions of Oxford were positive due to attending the Biomedical UNIQ summer school during sixth form, but there was a lot I didn't know about university in general, however I was excited to get involved! My experience of Oxford over three years has been great, I have met amazing friends, learnt so much academically and got involved with lots of extra-curricular activities such as Netball, theatre and committees.
I have found Oxford and the collegiate system really supportive and inclusive, from the very first day and freshers week, all the way up until third year and examination support. The short term structure can make the weeks very busy, however as long as you manage your time and work well, there is time to get involved in many things and still do well in your exams. Additionally it gives you the chance to work over the holidays, although there may be some generous financial help available.
The best things about New College are the friendly communities between subjects and year groups, the pastoral and academic support from tutors and other staff members, the variety of social events and of course the beautiful grounds. I also enjoy the variety of welfare and social activities put on during each term, such as pottery painting, yoga, picnics and club nights. I also enjoy the events put on throughout the year, such as Christmas dinner, plays and summer balls, as they are a chance to socialise as a college. Overall, I have loved my time here and would encourage anyone considering it to apply!
Madeleine
Biology; All Hallows Catholic College & Aquinas College; Macclesfield, Chesire
As a third year, I have had a lot of time to reflect over my experiences here at New College and I can honestly say they have been the best 3 years of my life so far.
When I first arrived at Oxford, I was petrified: I assumed everyone was a natural born genius and spent all day working and that I would never be able to keep up. I also expected everyone to be very posh and that I wouldn't fit in at all. In reality, however, I found that I actually surprised myself with how I did in my first term: I enjoyed my work and my tutors were supportive and aware that settling in to a new setting took time. I also met lifelong friends from a range of backgrounds and I don't feel out of place at all.
Now, after getting used to university life, I know that my degree work is manageable and many people enjoy learning about the recent advances in their subjects. I have time to relax with my friends, such as going to the pub or cooking meals with them, and to start new hobbies such as rock climbing.
I'm so glad I chose New College: it's in the perfect location and I love the beautiful gardens in summer. I'd really recommend applying here and giving it a go: I've learnt so much from the whole experience and I want others to have the same opportunity to enjoy this university as I have!
Maisie
Philsophy, Politics, and Economics (PPE); Presdales School; Ware, Hertfordshire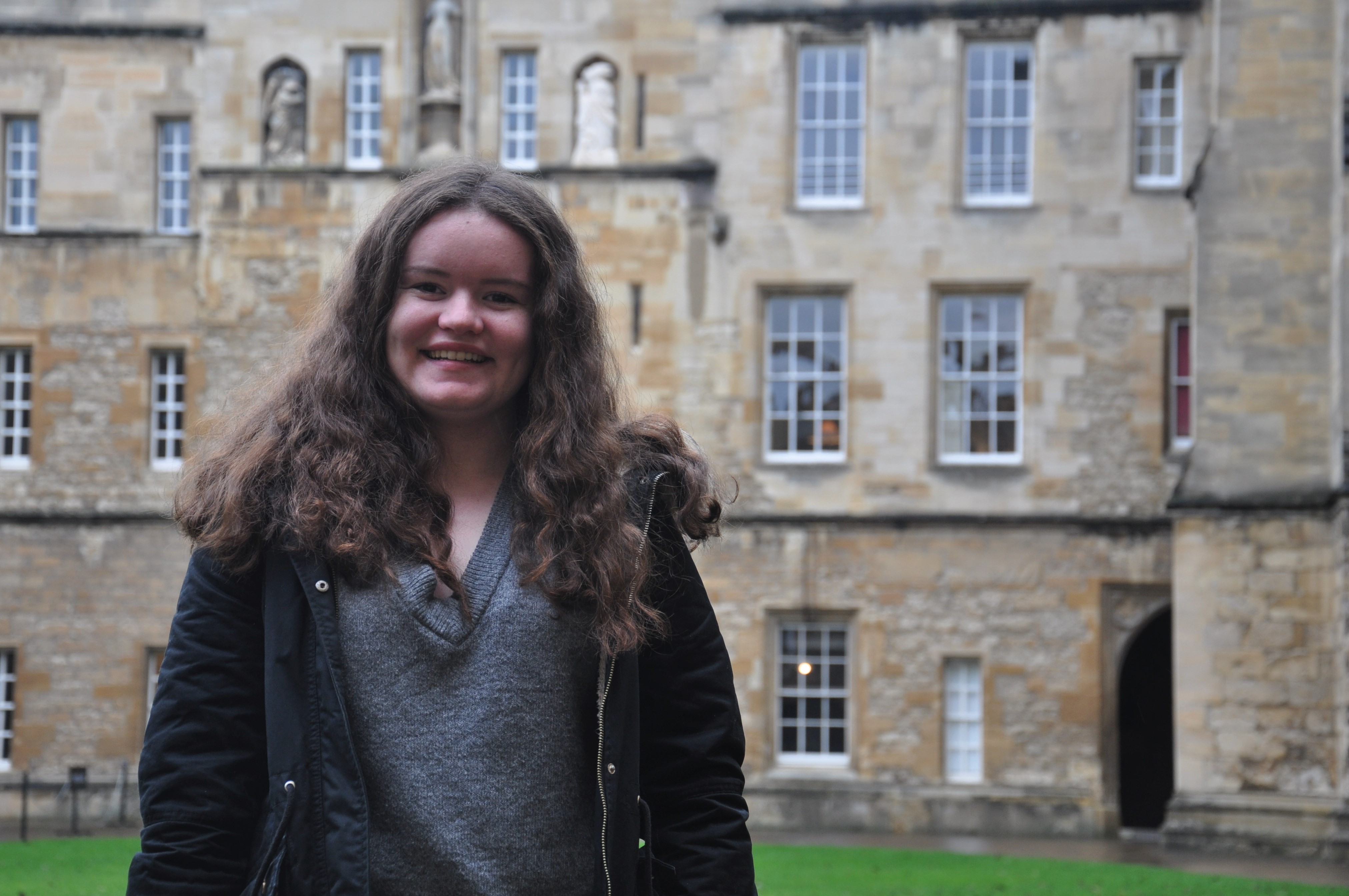 I found deciding to apply to Oxford quite daunting, as the idea of Oxford was very intimidating to me. I preconceived Oxford to be very academic and out of reach. I decided to apply thinking I wouldn't get in and was never sure if I was good enough.
It is still surreal to me that I am a student here. Having only been at New College for one term, I still feel like there is much more to discover and learn about being a student at Oxford, as it is a place that is brimming with opportunities. What I can say is that my experience so far has been very enjoyable- and very busy! There is a lot to balance being a student at Oxford as there is so much to get involved with, which is something I am still getting to grips with. When I have spare time, I like to spend it going out with my friends- mainly by going clubbing! I also do Latin and ballroom dancing which is a good chance to let off steam.
One thing that has stuck out to me so far about being at Oxford is how integral the college system is to student life and how patriotic you become about your own college. New College is an amazing college as it is so beautiful and also in such a great location. I also like how it is one of the bigger colleges meaning that there are lots of people to meet and socialise with.
Millie
Modern Languages (Russian and German); Wolverhampton Girls' High School; Wombourne, Wolverhampton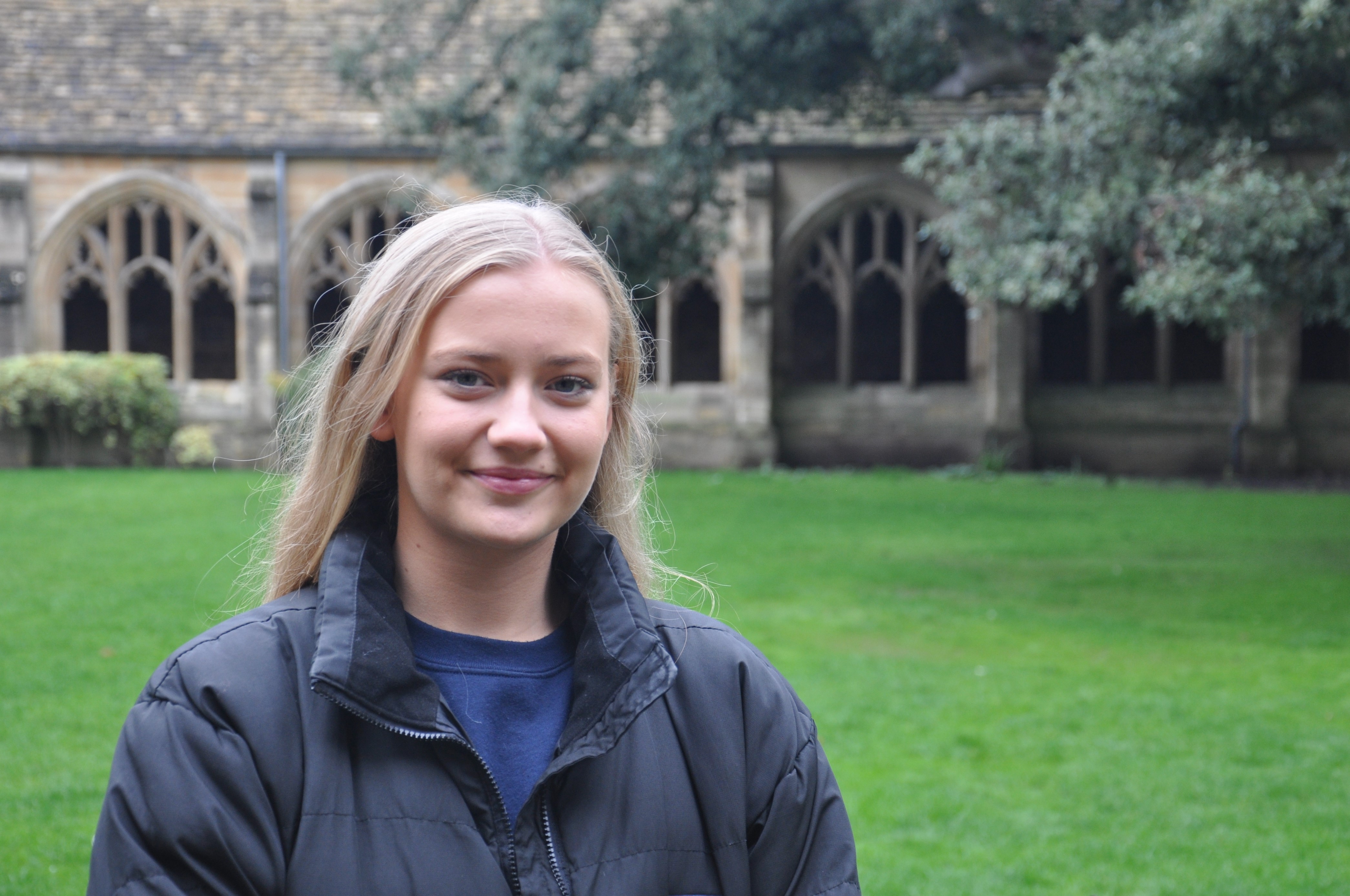 As an A level student lacking confidence at a school where Oxbridge was nothing but a dream fulfilled by 'better' students, I didn't for a second think that anything would come from my open day visit. "What's the point?" I kept asking my parents. Well, it's quite simple, as my dad put it: you never know unless you try.
Since being here, I have realised how much I would have missed if I hadn't been able to have some faith in myself, take a leap and try. Life here really is like being in a second home – the people, the atmosphere, the beautiful city, I really couldn't ask for any more. Each term goes by so quickly that every time I drive out of the New College lodge, I have a rapidly growing list of all of the things I haven't yet had time to do, as well as an even bigger list of amazing memories that I have already created.
When people hear the word 'Oxford', they often assume that I spend all of my time studying and reading, but that couldn't be further from the truth. This term alone I am cheerleading in the University Squad in national competitions, writing for The Oxford Student, going to a gym, and, of course, going out with my friends - whether that be clubbing or just for a chat over some food, Oxford as a city has so much to offer in the form of free-time fun and New College alone has so many clubs it's hard to choose!
I have thrown myself into college and university life, and now I couldn't imagine anything making me happier. If you take anything from my gushing ode to New College, please let it be that anyone has the ability to be here: believe you can, you never know unless you try.
Nikita
Engineering Science; Rugby High School; Rugby
When applying to universities, Oxford wasn't actually my top UCAS choice for a very long time! I was quite sure it "wasn't the uni for me" having heard lots of stereotypes surrounding Oxford life. I wanted a more "normal" university experience.
Coming to Oxford for interviews and staying the night at New College really surprised me – as I enjoyed it a lot more than I expected to. The interview (which is set out like a tutorial) was hard, but stimulating, the College was gorgeous, the people I met seemed normal and friendly. Once I got my offer, it didn't take much persuading for me to realise that Oxford definitely was the place for me.
Now that I'm here and have been studying for over two years, I'm so glad I decided to apply. The opportunities I've had here so far are incredible and the university is truly opening doors for my future. I've tried to take advantage of the huge array of societies – I'm currently part of OxWIB (Oxford Women in Business) which is way more fun than it sounds and has also helped me with future career opportunities! I've also tried to go to BME (Black & Minority ethnic) meet-ups, both in college and at the uni. My Indian heritage is really important to me, and luckily, I have found friends here who appreciate my different cultural upbringing but also understand the pressures I face as a girl from a traditional Indian family – something I never thought I would find at Oxford.
Ruth
Law; The Commonweal School and Sixth Form; Swindon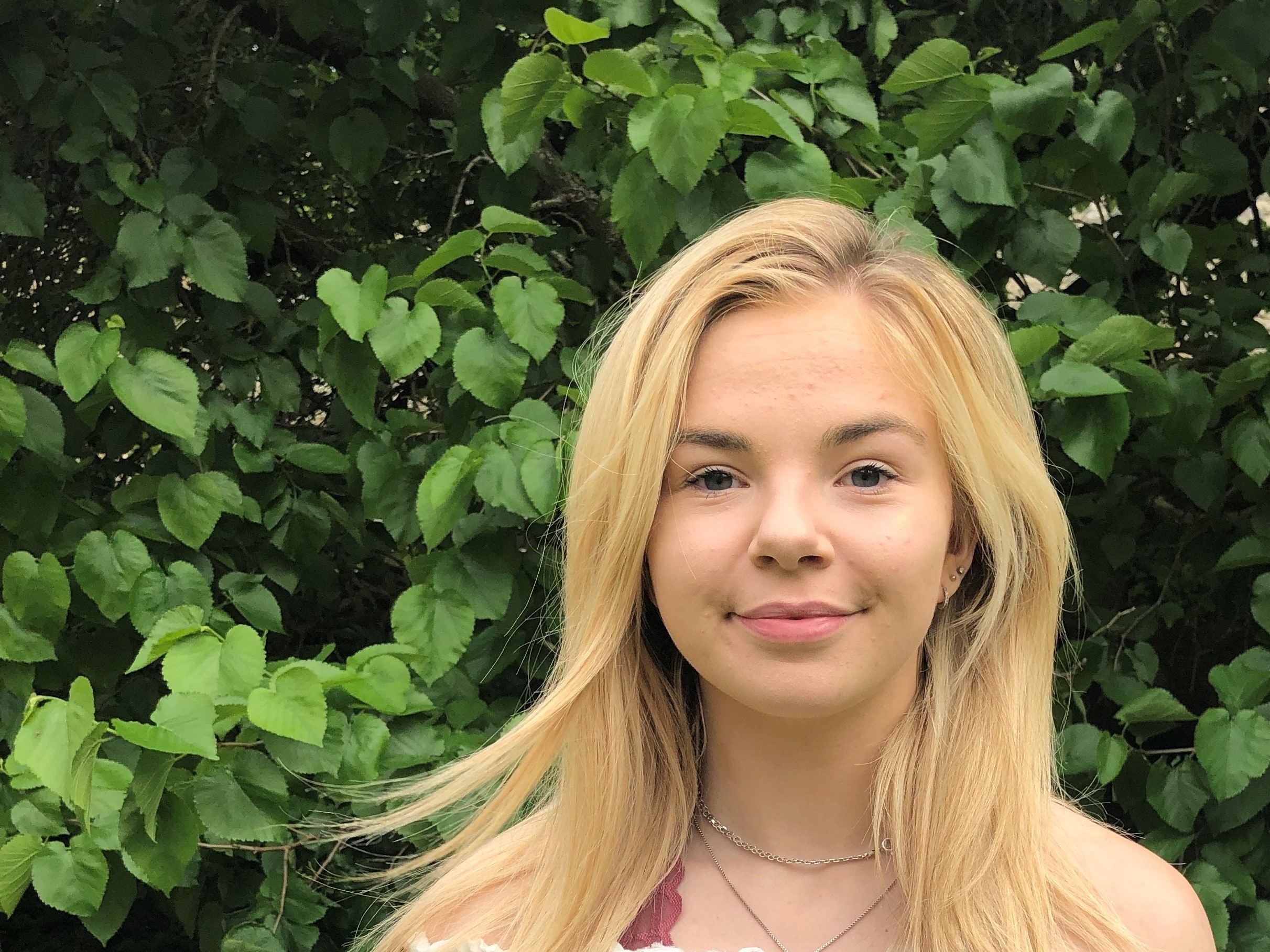 I was actually quite nervous before coming to Oxford! I had never known anyone who had been at Oxford and so I wasn't entirely sure what to expect. I did think that I wouldn't really have much of a social life, as it seemed that Oxford was only about academic life.
While my academic work is important (and we do all work hard) I have actually found plenty of time to play sport, go to society events, and just spend time with my friends. I've really enjoyed trying new things, like playing lacrosse, because you can meet more people and have time away from studying. I was also concerned that I would really struggle with the work. One of the best things about being here is that, although we do get a lot of work, it is manageable and the tutorial system is such a great way of learning.
New College is also a really supportive environment and tutors are understanding if you're busy or particularly stressed. There are plenty of welfare events so that members of college can get together and de-stress. New College also has plenty of people that you can go to if you're having any struggles here, whether financial, academic or personal, to make sure that you have the best experience possible. 
Sophie
Economics & Management; Manor Croft Academy and Heckmondwike Grammar Sixth Form; Dewsbury, Yorkshire
Before I came to Oxford, I thought that there would be no-one here that I would have anything in common with. Consequently, I was scared that I would struggle to make friends. However, these preconceptions were instantly dispelled. From the very first day of Fresher's Week, everyone was so friendly and welcoming. Aside from initial introductions, I found that people didn't really care about your background, where you were from, or the type of school that you went to.
Oxford colleges feel like a real community, and New College feels like one big family. My favourite thing about New College is definitely the friendly and welcoming atmosphere. I also like the fact that it is one of the bigger colleges because it means you have an even wider pool of new people to meet and make friends with!
I have formed some amazing friendships since being here, both at New College and in the wider University community through my participation in the University Competitive Cheerleading Club, and even just talking to the people that I see at lectures. Being part of a University Sports Team is really good fun - both in terms of the cheerleading itself and the weekly socials. New College also has a vast range of less competitive sports teams but as of yet there is no Cheerleading Team! My friend and I hope to start one in Trinity Term, so that we can compete in 'Cuppers' - the annual intercollegiate tournament.