Lewis
Hometown: Liverpool
A Levels: Economics, Maths, Politics, AS Further Maths
Degree: PPE
I hadn't really thought about applying to Oxford and didn't personally know anyone who had made it here. That all changed when I took part in New College's Step-Up Programme in Year 11. After visiting New College and speaking to current students, preconceptions and worries I had (I vividly recall worrying before the trip that I wouldn't fit in having a scouse accent, and that all Oxford students do is study all day every day!) were taken care of and I decided to apply for PPE – why not, I thought, given that you have 5 choices!
In my first two terms I've had the most amazing experience: an adjustment in terms of workload, but a manageable one that you grow into. Meeting so many new and diverse people who are all passionate about what they do has been a highlight – I love how everyone has such different backgrounds but we're now all at the same place ( and quite united in our belief that New College is the best of the lot!). The social side of Oxford definitely makes the hard work worthwhile!
In my spare time I enjoy playing football for NCAFC, exploring different colleges with friends (as well as bringing them to ours), and attending talks from distinguished people in the fields I love to study. The fancy-dress parties are a highlight of the social scene down in Oxford too; having heard a lot about them, I can confirm they do indeed live up to the hype!
I'd say the best part about New College is the thriving community both academically (course cohorts are generally larger which means more people to discuss work with) and socially; as one of the larger colleges, there are so many people to meet in all years, plus the porters who look out for us 24/7. It's also one of the most beautiful architecturally; I love bringing family & friends down for a tour!
Millie
As an A level student lacking confidence, I didn't for a second think that anything would come from my Open Day visit. For me, Oxford had always been an unattainable dream; the people there were too clever, really nerdy and they wouldn't accept a small-town girl like me, who scraped her way through her GCSE maths exams. Unlike anywhere else in the world, the University of Oxford had this amazing ring to it, but why would I try, just to fail? Why on earth would they take someone like me seriously? "What's the point?" I kept asking my parents. Well, it's quite simple, as my Dad put it: you never know unless you try.
Since being here, I have realised how much I would have missed if I hadn't been able to have some faith in myself, take a leap and try. Life here really is like being in a second home – the people, the atmosphere, the beautiful city, I really couldn't ask for any more. Each term goes by so quickly that every time I drive out of the New College lodge, I have a rapidly growing list of all of the things I haven't yet had time to do, as well as an even bigger list of amazing memories that I have already created.
When people hear the word 'Oxford', they often assume that I spend all of my time studying and reading, but that couldn't be further from the truth. This term alone I am cheerleading in the University Squad in national competitions, applying for jobs, going to the gym, and, of course, going out with my friends - whether that be clubbing or just for a chat over some food.
Oxford as a city has so much to offer in the form of free-time fun and New College alone has so many clubs it's hard to choose! Whether your interests are sports-orientated or musical, high commitment, competitive clubs, or come-as-you-please tea drinking societies, there really is something for everyone here. I have thrown myself into college and university life, and now I couldn't imagine anything making me happier.
If you take anything from my gushing ode to New College, please let it be that anyone has the ability to be here if they want to: the biggest step is believing you can, you never know unless you try.
 
Ei
Hometown: Kelham, Nottinghamshire
A levels: Biology, Chemistry, French, Spanish
Degree: Medicine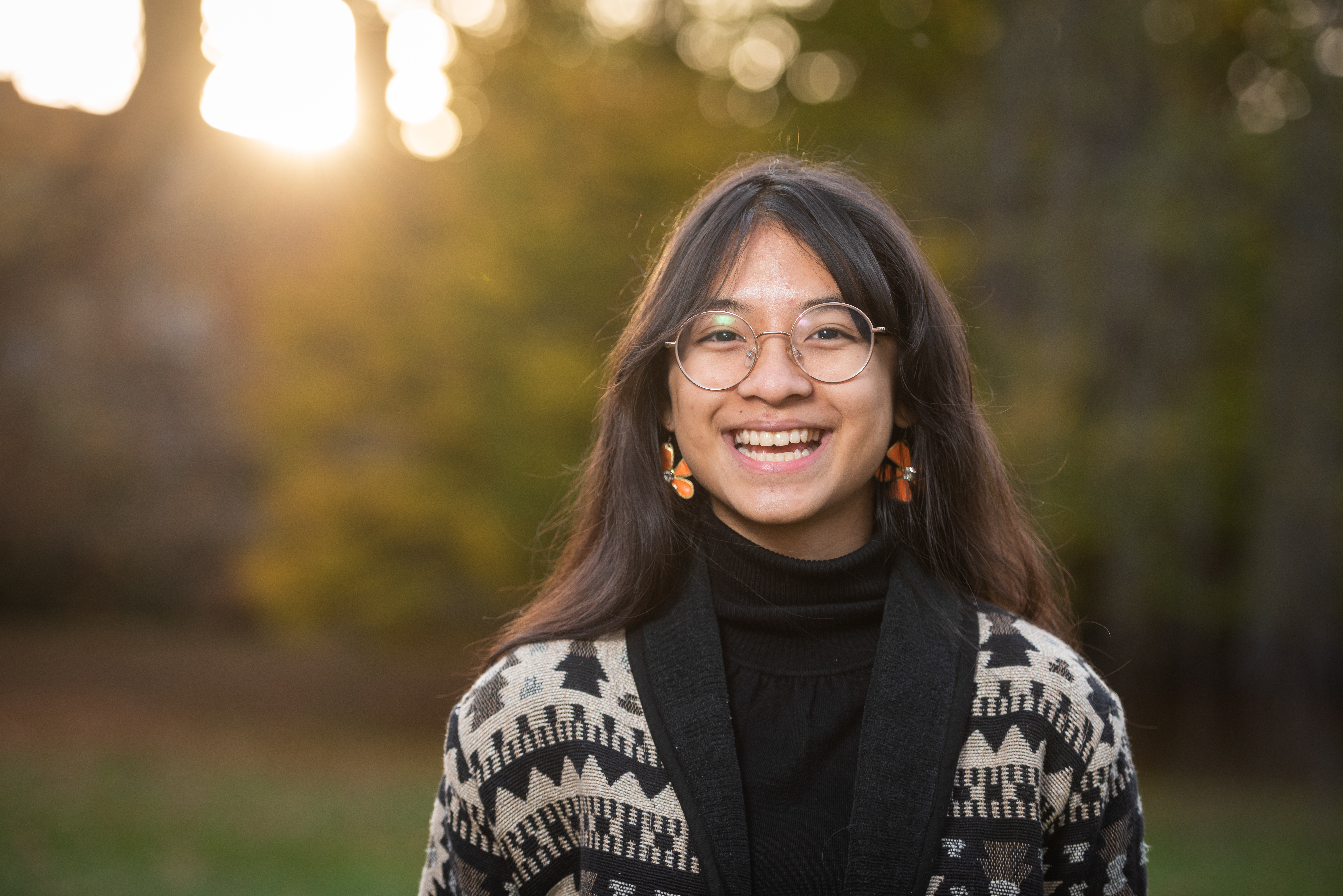 Like many other potential applicants, I found the idea of studying in Oxford quite daunting; the very name of the University is weighted with expectations of prestige and great academic excellence. Before applying, I worried that I would not be able to keep up or that everyone around me would be more capable.
However, I was able to take part in an outreach programme in Year 12 that debunked many of the myths surrounding Oxford and emphasised to me that anybody who is passionate about their subject has the potential thrive here. I am especially thankful to my family and teachers for their constant support and inspiration that motivated me to apply to Oxford.
My experiences of Oxford and New College have been so positive and I feel very lucky to be able to study in these beautiful surroundings with enthusiastic students and tutors. Whilst Medicine is a lot of work, the medical students from all year groups form a welcoming community to support one another over the next six years.
Outside of academics, there is still lots of time to enjoy all that Oxford has to offer like its clubs and societies. In my free time, I love Ballroom and Latin dancing and competing all over the country every term with the wonderful University Dancesport team. University societies are a great way to make friends from other colleges, try something new, and it doesn't have to be competitive!
I would say that New College is one of the prettiest and most importantly, friendliest colleges with a large but close-knit undergraduate community full of lovely people, regardless of their background. I really feel that I have settled into college life and look forward to encouraging more young people to apply to Oxford and New College as a Step Up Ambassador.
Inés
Hometown: Brighton & Hove
A levels: Biology, Chemistry, Maths, Further Maths
Degree: Biochemistry
Before I applied to Oxford, I thought it was a place I could never fit in – I assumed I'd be much better off at a "normal" university! I first considered Oxford a possibility when I visited on an access trip in Year 10 but I remember feeling overwhelmed by the grand castle-like buildings and felt like it was a place I'd never be able to call home (oh how wrong I was!). I started seriously considering applying to Oxford after going on UNIQ, Oxford's week-long summer school, in the summer between Year 12 and 13, which is actually when I visited New College for the first time and I instantly fell in love with the place – it felt welcoming despite its castle-like appearance.
Since being at Oxford, I have had the time of my life. Throwing myself into a brand new subject – you can't study Biochemistry when you're at school – was thrilling and particularly enjoy reflecting on everything I've learnt and seeing how much progress I've made since my first essay and problem sheet. The lifestyle here is definitely 'work hard, play hard', I spend a lot of time on my degree, it is a full time job after all, but I make sure to do social activities every day and to get involved in the College community. Getting to meet so many new people from all over the world has been one of my favourite parts about being here – living in a college really is a unique experience.
In my spare time, I spend nearly all of my time with my friends and with people as I'm a really sociable and extroverted person and it's what makes all of the hard work manageable and worth it for me! The work is hard on everyone and it's really lovely to be able to take your mind away from the academia every day and give yourself a break. I go out several times a week as it's what appeals to me – I love to dance to get my energy out – but I also enjoy going out for meals with friends or just hanging out in each others' rooms (or in the gardens when it's sunny!). Apart from socialising, I spend my time working as JCR Inreach Officer, where I work to make sure students from "non-traditional" Oxford background feel happy, comfortable, and welcome here; as Creative Director of our Ball Committee, where I help to organise our triennial ball; and as Step Up Ambassador for the College and Student Ambassador for the University, where I work in outreach to encourage students to apply to Oxford.
It sounds really cheesy but the best thing really is the community we have here! With such a large college of around 420 undergraduates, you might not expect it to be exceptionally close, but everyone gets along with each other really well, even across year groups, helping to foster a strong college community which makes college events that much more fun. A large year group also makes it easier to find your people within College. Our buildings and grounds are also truly beautiful – this year I'm lucky enough to be living in a 'double set' with my friend, where we share a sitting room, a bathroom, and two bedrooms, with an amazing view of the stunning College gardens as well as the Radcliffe Camera!
Gabriel
Hometown: Cambridgeshire
A levels: French, Maths, Further Maths, Religious Studies
Degree: Philosophy & French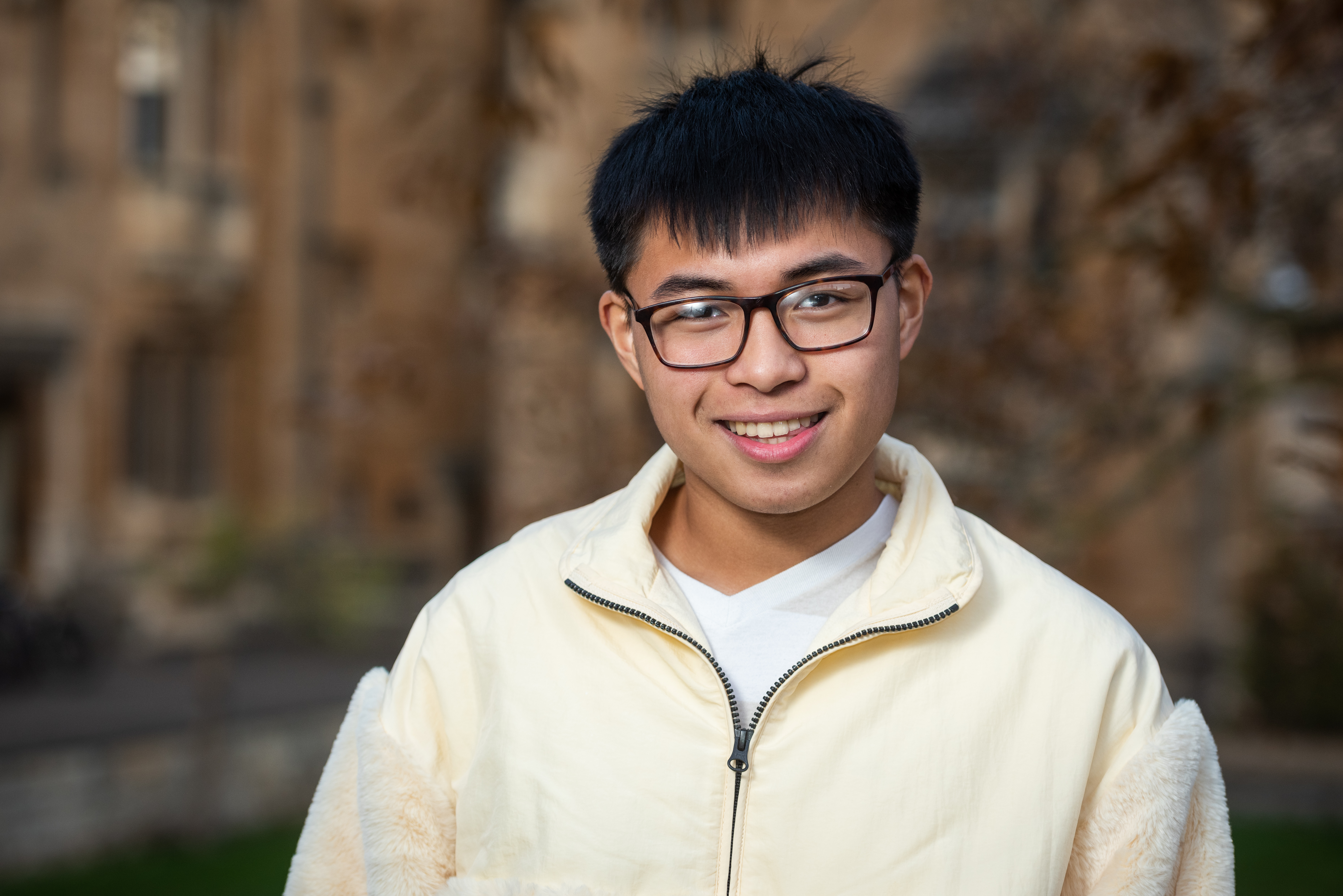 I definitely had a stereotype in my head about the type of people that applied for Oxford, but once I got here, I realised this image I had of people couldn't be further from the truth. Of course, there's going to be the odd super-genius, but I quickly realised that everyone was just like me! I wish I knew this a lot earlier because I always thought that I would never fit in as I don't fit the 'mould' of what I thought it meant to be an Oxford student. 
For me, my experience of Oxford has been everything I thought it would be and more. Once Fresher's Week was over (one of the best weeks I've had at uni!), I was worried that I would have to spend hours on end in the library without leaving, but that's definitely not the case. Instead, I found it great being able to study something that I absolutely love whilst also being surrounded by people who are just as passionate about their subjects as I am. I also have a good chunk of free time (a lot more than you realise!) which has meant that I still have the time to relax or go clubbing, despite Oxford not being well-known for its nightlife.
I'm a big foodie, so in my spare time, I like to go out with my friends and explore some of the local food places: some of our favourites include the stalls in Gloucester Green Market and the crepe van on Broad Street, which is right next to New College!
I'm also part of the badminton society here at Oxford, and I play a few matches a term for New College. I'm definitely no athlete, but the society has Clubnights which are for people of all experiences, so it's a great way to wind down and chill a bit in the weekends and in the evenings. I know it's a well-worn cliché, but I think it goes to show that there's really a society for everyone, whether you want to play a sport seriously, or do something more casual, there's a society for (basically) everything at Oxford.
The best thing about being part of New College is the community that comes with it - whether it's people on your course, your tutors, or even people you just have a chat with when you spot the New College crest on their puffer, you really get to know everyone and they're all so fun to be around.
I think one of New College's more underrated features is its location. It's not in the middle of the main streets which means you won't find many tourists around, but it's less than 5 minutes away from the Bodleian Library (the oldest at Oxford and my favourite to work in) and it's not too far from the Iffley Road Sports Centre, which is ideal for those of you who don't want a long trek to the gym. 
Eliza
Hometown: London
A levels: Biology, Chemistry, Maths
Degree: Biochemistry
I thought that everyone at Oxford would be absolute geniuses who know everything but, in reality, almost no-one is like that.  The people who are here are the ones that are really curious about their subject and are happy to work hard because they're interested in what they're studying.  
I only thought of applying to Oxford at the end of Year 12, because it was only then that I decided to apply for a course that I was genuinely passionate about.  Before that, I was thinking of applying for Dentistry just because it has a secure job at the end.  I'm so glad that I chose a course that I actually find interesting, otherwise it would have been much more difficult. 
My experience of Oxford has been amazing; I absolutely love it! There is obviously a lot of work, but it's also interesting so it's alright!  Also, everyone has a lot of things to do so it really bonds you together, because we're all going through the same thing.  In Biochemistry, we have lectures every weekday.  I really like this because we have the opportunity to meet people from other Colleges who have similar interests.
Outside of my degree, I'm a member of the New College Orchestra, where I play the trombone.  I also like to go out with friends for lunch, and enjoying going for walks with a hot chocolate!  
The people are definitely the best thing about New College; everyone is so nice and friendly.  New College is also one of the most beautiful Colleges and I'm trying not to take for granted that we get to eat in our amazing dining hall every day!
Joanna
Hometown: Norwich
A levels: Economics, English Literature, Maths
Degree: PPE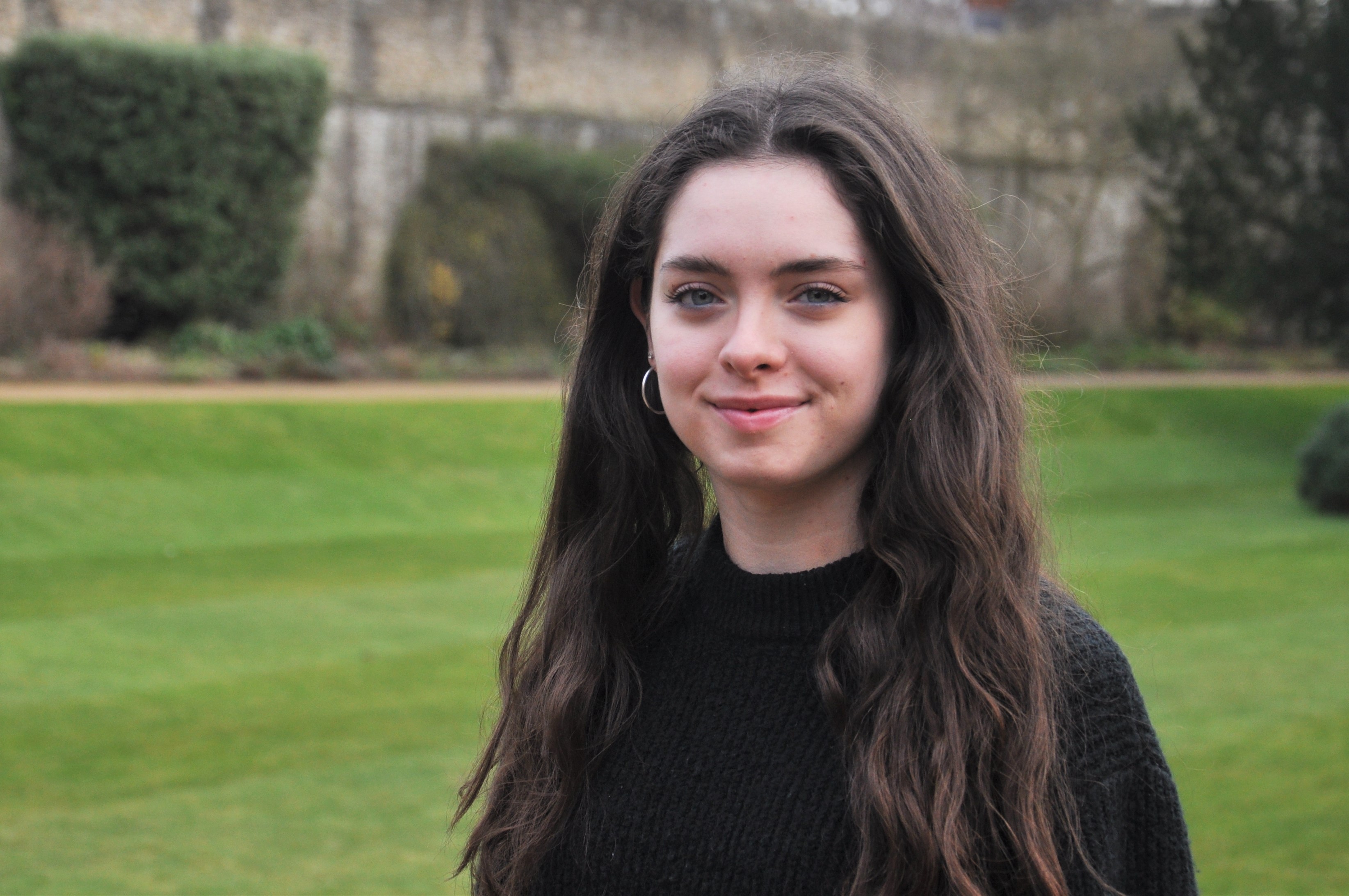 My experience at Oxford has exceeded my expectations; I've loved it so much more than I thought I would. I definitely had some negative preconceptions before I arrived about what the other students would be like and whether I'd fit in. I expected to meet a lot of people who had been schooled since birth to get in and were familiar with hearing Latin and eating in grand dining halls. I had always thought Oxford seemed great, but that it wasn't for someone like me. But after speaking to some teachers and hearing a talk from an outreach officer, I decided it would be worth a shot applying here.
When I arrived in Freshers Week there were so many opportunities to meet people in college and I was pleasantly surprised at how quickly I found people who I got on really well with. The college environment is so friendly- you recognise most people as you walk around college and get dinner every day.
I was also worried about the workload before I got here; I thought I'd have to spend most of my time in the library. The work is definitely different to school because you have to manage your own time and the style of work can be very different to A Levels. But I've found that as long as you keep on top of things, you can actually enjoy most of your work, because you get to focus on the areas of your subject that really interest you; and the tutors are always willing to help out if you need it. I
've definitely not spent most of my time in the library- there are so many clubs and societies you can get involved with in your free time. I've mainly joined music societies, such as the New College Chamber Orchestra and the Oxford University Chamber Music Society. I also like exploring the different pubs, clubs and bars that Oxford has to offer, and all this really helps to balance out the work.
Maisie
Hometown: Hertfordshire
A levels: History, Maths, Politics
Degree: PPE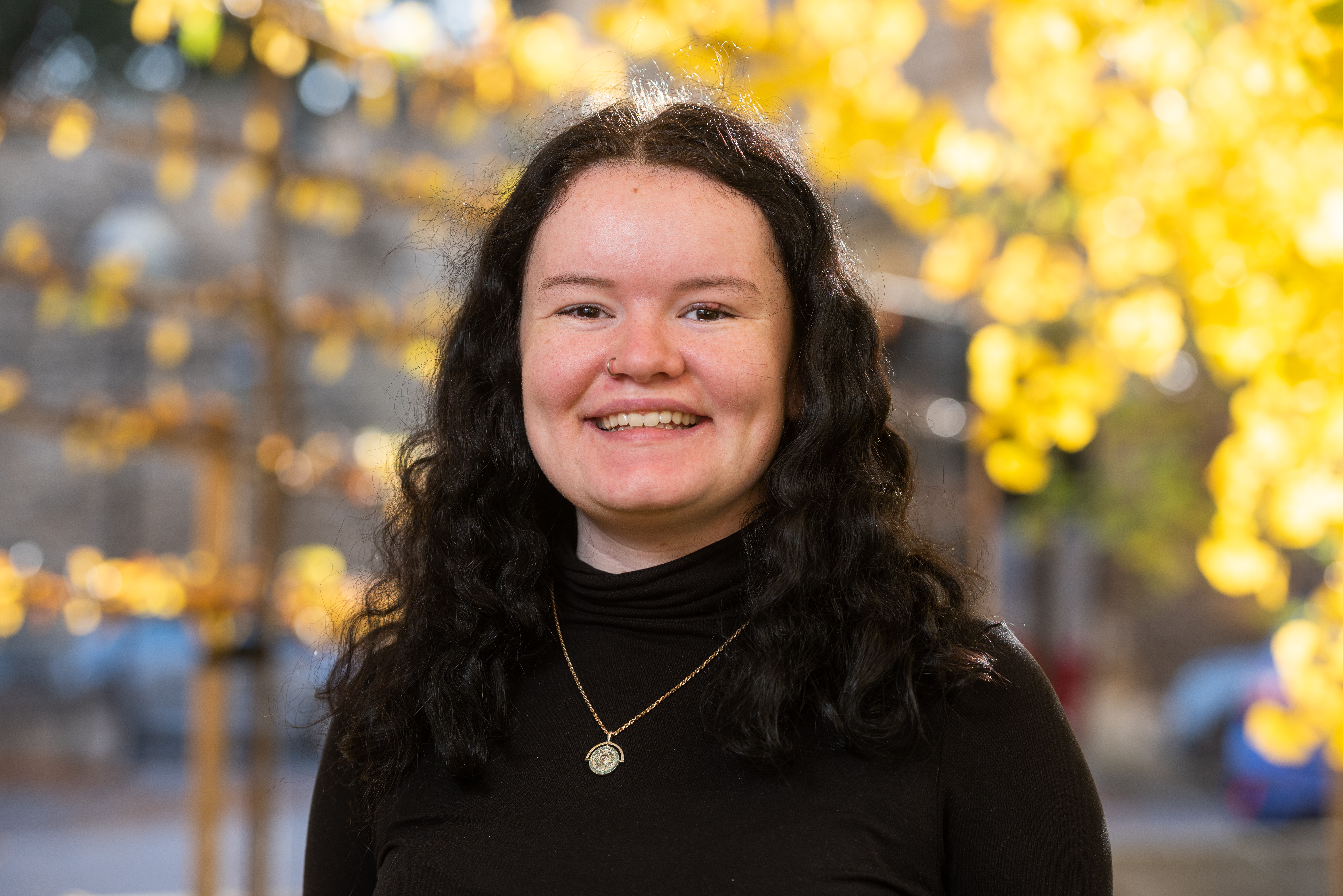 I first considered applying to Oxford when I came here in Year 10 for a school trip and I really liked the city. I still had many preconceptions about the University, mainly that it would be too posh for me, and that I wouldn't fit in. I also did not think I was clever enough or had enough experience to get in, but I liked the city so much and enjoyed the Open Days so I thought I might as well go for it and see what happens.
I have enjoyed being at Oxford very much, although it has definitely been a challenge. I have made some amazing friends and loved living in the city. I have also enjoyed expanding my knowledge and being able to study topics I am genuinely interested in. Managing my time has been difficult especially in first year but I feel that now I am able to balance work and a social life and also downtime for myself. In my spare time I like to go out with my friends by going to bars or clubs or do something more chilled like go to a café or for a walk, or just stay in and watch a film!
One of the best things about Oxford for me is New College. I chose New College because it is so pretty and also in a great location. It is also a big college but is still very friendly.
Nina
Hometown: Nottingham
A levels: English Literature, French, History
Degree: French & Beginners' German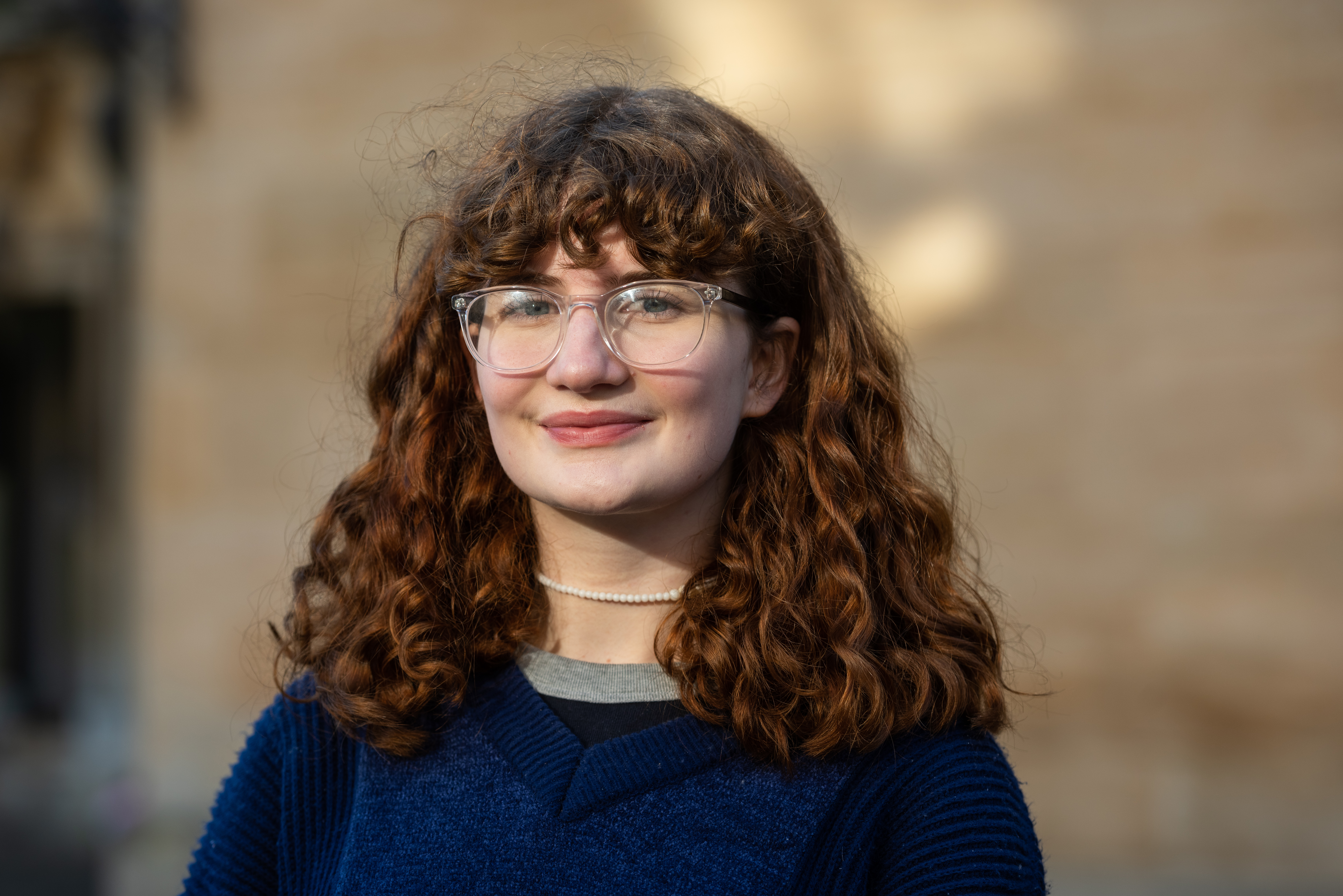 Going to Oxford had always been a bit of a pipedream of mine when I was younger. I was very academically driven at school, and so had heard teachers and family members mention it as this mythical place. But as I got older and realised what it actually entailed, it felt even more out of reach. At my school, there wasn't anyone in recent years who had gotten in, and so there wasn't really anyone to explain the process to me. Teachers were very enthusiastic, but they didn't really know what it entailed either, and so I felt extremely out of my depth with the whole application process. I thought the other people applying would be on a completely different level to me- my school didn't put much focus on teaching languages, and I hadn't been able to travel much and experience the countries for myself. I also thought I wouldn't be able to relate to a lot of the people there, because we came from such different backgrounds, and I had gotten so used to being with the same kind of people, from the city where I'd always lived, all through school.
When I got to Oxford, it was a shock to the system at first, but it also became normal so quickly. The workload is tough, but after the first term or so you get into the swing of it, and stop comparing yourself to everyone else so much, because everyone is going at there own pace here, and everyone has good and bad days. Also, the people are so varied here. You make friends with people from such different backgrounds to you, but equally there is a really nice sense of community between access students that acts as a support network when you are struggling.
My life is always very busy in Oxford, but not just with work. Most days, I'll go for lunch with friends, or for a walk round Christ-Church meadows. I am the Access and Outreach Officer so sometimes there are JCR events/meetings that I need to attend. Also, I love drama, and last term I got involved in cuppers (a drama competition), which meant a few rehearsals a week for most of the term, which really helped structure my days. There is always time to do nice things here, despite how overwhelming the workload may feel at first.
My favourite thing about New College is the sense of community. The number of students here isn't too big or small, and the fact everyone lives in college for the first two years really helps you bond with other people in your year- I'm still making new friends with people in my year group now (in second year). Also, there's always something going on- the different JCR committee members are always running teas/workshops and Welfare week and Arts week mean lots of college wide events. The college parties are also obviously a highlight!
Pearl
Hometown: Croydon
A levels: German, Maths, Music, Psychology
Degree: Experimental Psychology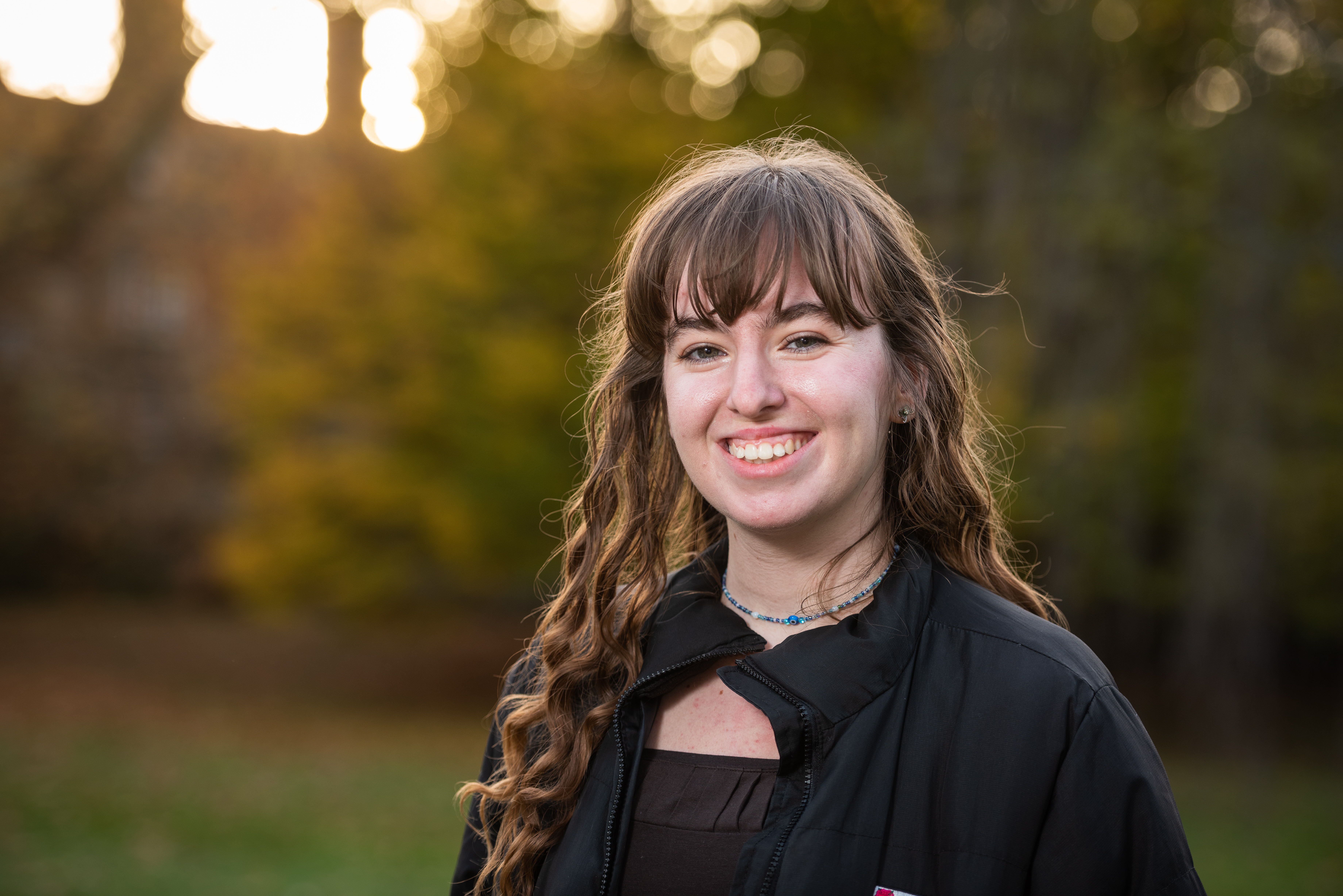 For most of my time at secondary school, I thought that Oxford is the place where all the smart people go. When I think back, I was also a smart person, but I thought that "Oxford smart" was a completely different level to what I was.  It took getting my GCSE grades to convince me that I am the level of smart required for Oxford, and maybe I am the type of person who could apply for and get into Oxford. 
The time I've spent in Oxford has really been the best time of my life. I love being around people who are as passionate about learning as I am, and it's so amazing being taught by and getting to interact with the leading experts in the fields I'm interested in.
A lot of my spare time is spent running events as New College's LGBTQ+ officer for the JCR. I run weekly events where the New College LGBTQ+ community can get together and hang out. I'm also part of the Oxford Bach Choir, which I love because I've been able to meet both other Oxford students and people outside of the university (and I get to sing!).
I'm so happy with my decision to come to New College. Other than being stunningly beautiful, I love New College because it's the largest cohort for my subject in the University, so there's always someone to turn to if I don't understand anything. There are so many different things to get involved in, as members of the JCR are always running events we can attend. And the people here are really the loveliest people I've ever met (but I'm definitely biased!).
Sainbayar
Hometown: London
A levels: Economics, History, Maths, Politics
Degree: History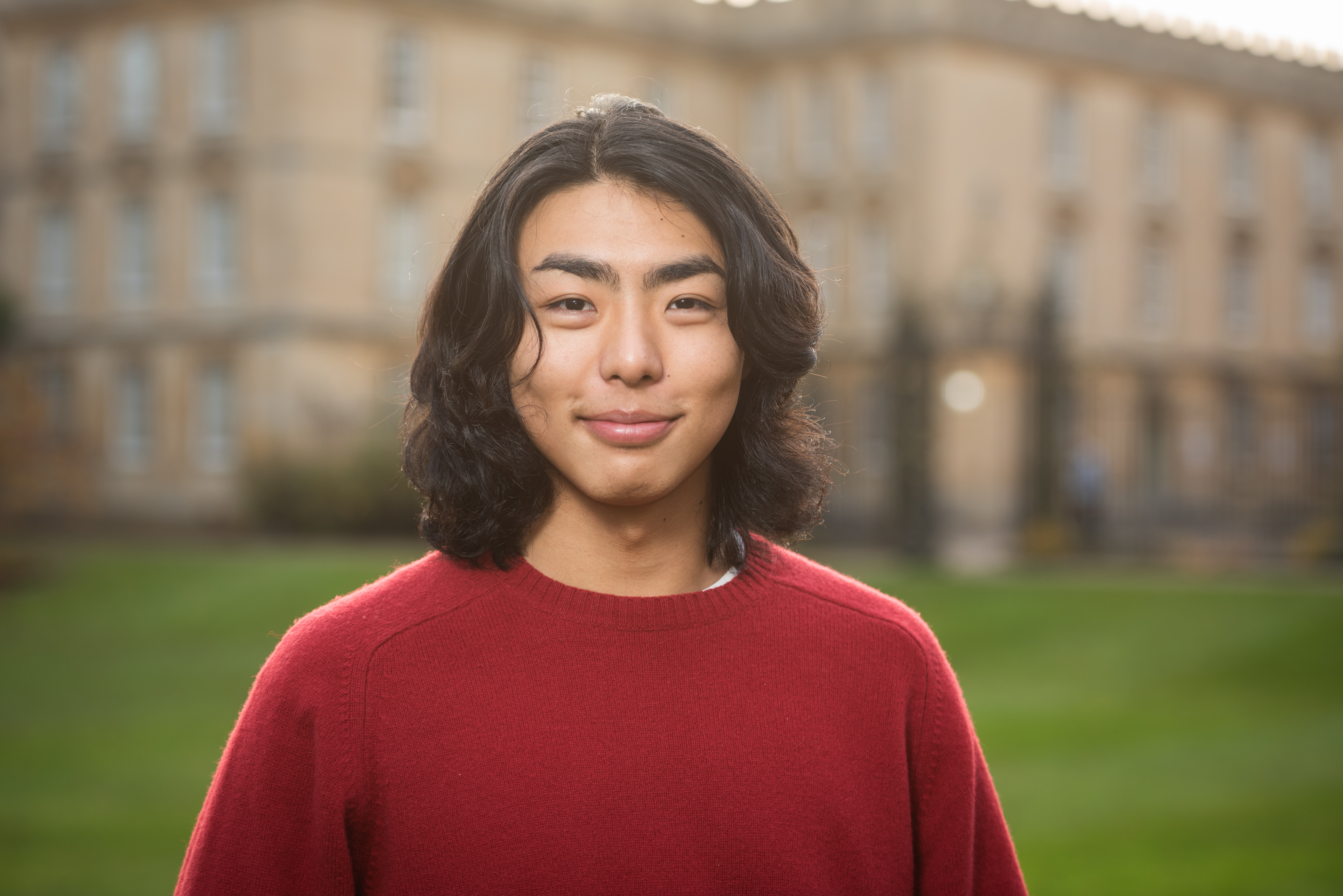 My thoughts of Oxford were helpfully redirected by various outreach programmes like this one. As a Year 10 student on a school visit to Oxford, I didn't have much of an idea of what studying at University was like, let alone at Oxford. 
Since being at Oxford, I've found that there are plenty of people like me here, and there are an abundance of support systems in place to help your student experience feel more manageable.
Since being a student here, I've dabbled a bit in football, rowing, and I am a member of several Asian societies which have been great for making friends.  I also enjoy coffee walks and Bible studies.
The friendliness of the College staff has meant that any non-academic difficulties have been handled seamlessly.  I also think that New College is definitely one of the prettiest colleges in Oxford.