Sculptor Nicolas Moreton in residence at New College Oxford
Have you ever thought about what it takes to create an image in stone? See sculptor Nicolas Moreton in action! 
New College is delighted to welcome sculptor Nicolas Moreton, who will spend three weeks carving a new work in our famous Cloisters, where his retrospective exhibition 'Making a Mark' is currently on display. 
On weekdays from 25th April-13th May, Nicolas will demonstrate the art of stone carving to visitors, and will be available to answer questions and talk about stone as a medium for artistic expression. 
Nicolas works in a traditional manner, believing that while it is physically demanding, it is only the intimate connection between stone and hand tools that can create an object with its own intrinsic personality. 
He is an elected member of the Royal Society of Sculptors and has been working stone for 35 years. Visitors will be able to not only view highlights from his career as part of the exhibition, but also see his latest work being crafted. 
There will be no additional charge to view Nicolas in action or the exhibition - all visitors will be able to view it as part of the ordinary tourist fee. As such, it will be completely free to Oxford residents.
---
Updated 18/05/2022
Nicolas has completed his residency here at New College and particularly enjoyed meeting members of the public and talking to them about sculpture and his work. He completed a sculpture while here, which can be seen below: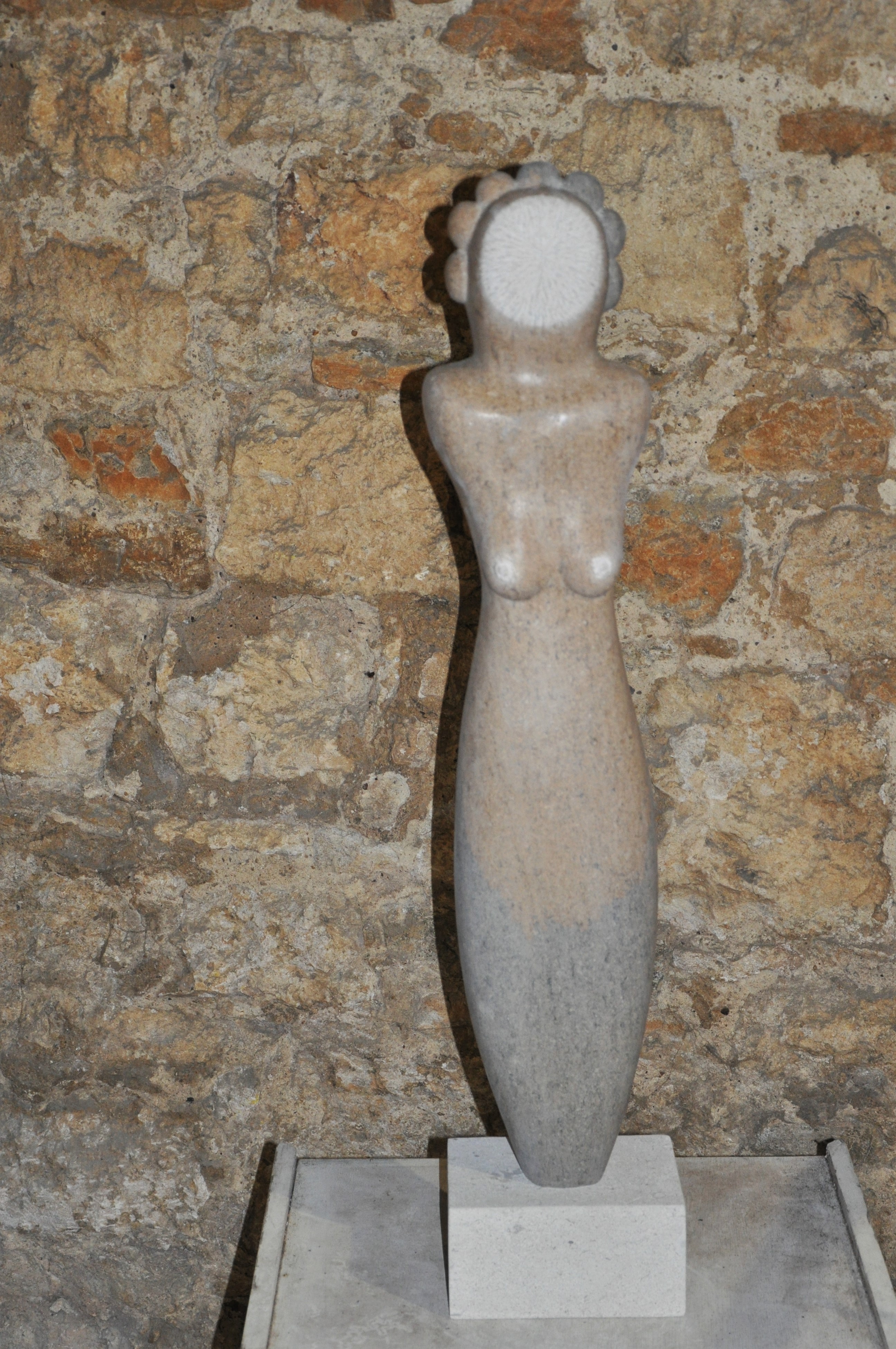 ---
×

Nicolas Moreton in the New College Cloisters

×

×

Catching Nature's Gift in the New College Cloisters

×

Rising Son in the New College Cloisters
×
Nicolas Moreton
Nicolas Moreton is one of our leading contemporary stone sculptors living and working in Britain today. 
"A modern master of the medium of stone carving"
- Tim Marlow, Art critic
Nicolas is an elected member of the Royal Society of Sculptors. He has exhibited at both the Royal Academy and the Chelsea Flower Show and his work is collected worldwide, with major public art works in London, Dublin, Yorkshire, and Milton Keynes. 
"Moreton's work is distinguished by sensitive carving of exceptional skill"
- Peter Webb, Art historian