Meet the Subject Rep
Name: Mia
Hometown: Aylesbury
A-Levels: Music, Maths, Chemistry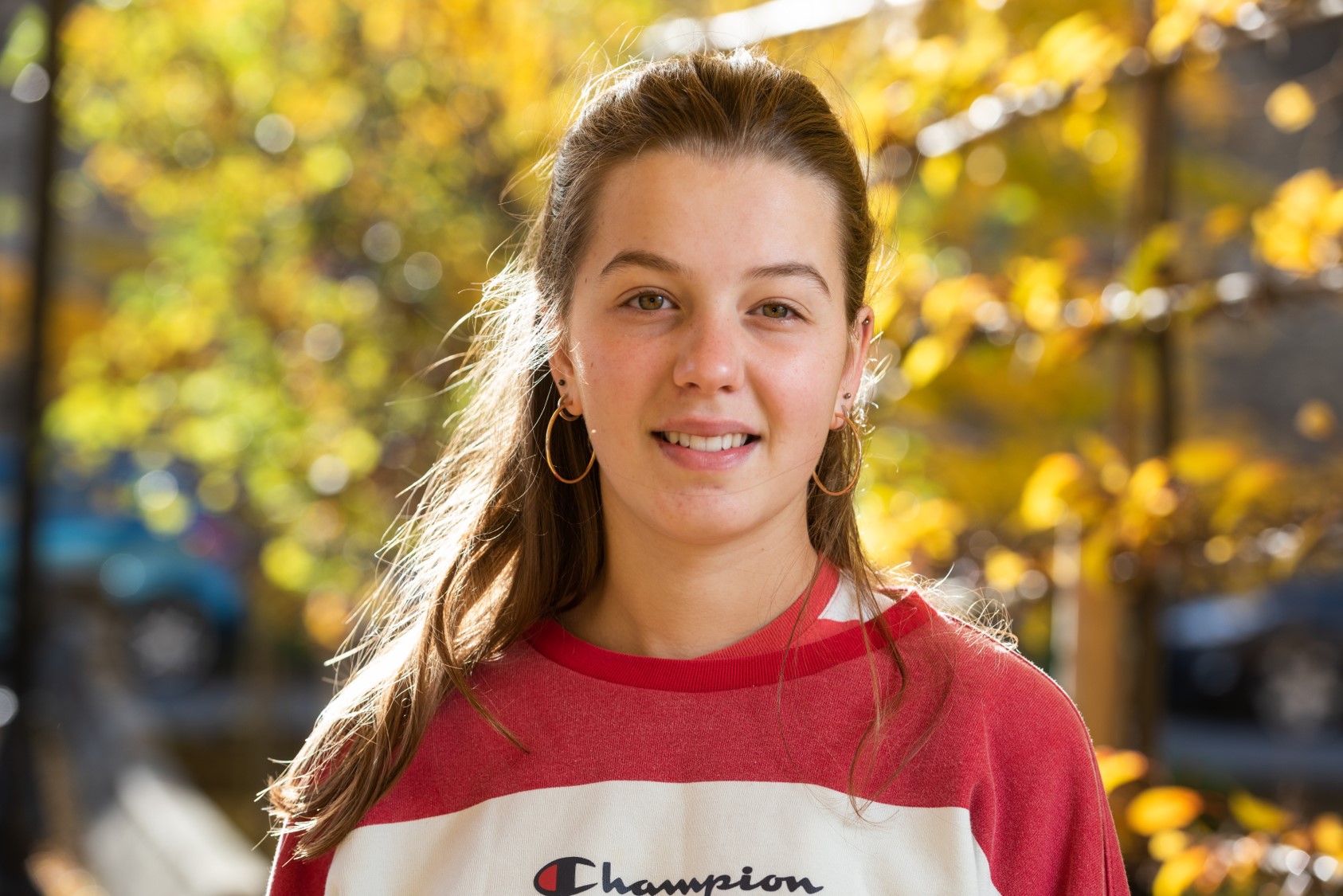 ---
Why Music? 
I applied to study Music because it was my main focus of study throughout school. At school I couldn't get enough of music - it took up most of my time and seemed like the logical and only real option for me. I originally applied to mostly performance-based courses at conservatoires, however I am glad that I applied to study academic music at Oxford. 
A typical week
Pretty busy! As Music students we typically have four hours of tutorials and 10 hours of lectures a week. In a normal week I have two essays - one for history and one for analysis. I also try to get in an hour or two of practice per day, and some of my composition for my finals portfolio. Alongside my academic studies I also play in the Oxford University Orchestra and the Oxford Philharmonica, which happens Tuesday to Thursday in the evenings. I run the New College Music Society, which involves organising weekly recitals, orchestra concerts and socials. This term, this included organising the annual NCMS dinner. I also think it's really important to do something away from music; I know as music students it's very easy to plan our entire weeks around choirs, orchestras etc. I play hockey for the College every weekend, and definitely encourage students to participate in some form of sport as an outlet. I'm also the secretary of the Oxford Taylor Swift Society, which is really fun and I have met so many lovely people through the various brunches, club nights and karaoke evenings. 
Music at New College
The Music community at New College is incredibly close-knit and definitely one of my favourite parts of studying here. The music department at New College is one of the largest cohorts in the University and it's useful to have so many people around you studying the same subject. Some of the best people to ask if you're stuck are your course mates. The best thing, though, is the easy access to so many music facilities. Our Library is stacked with almost every music book on the course list, and we are incredibly fortunate to have the Clore Music Studios - seven purpose-built music practice rooms, most equipped with Steinway pianos. 
The tutors
The tutors at New College are more than happy to answer any questions you have about work - it's incredibly easy just to drop a quick email or organised a time for something to be explained. The tutors are very aware of how busy all the Music students are and are more than happy to be flexible with tutorial times if various choir and orchestra commitments clash. I also think they are incredibly friendly faces around Colleges and are perfectly understanding of when the work gets a bit much and you just need a break, especially if you talk to them about it. They're not scary I promise! 
The future
Even as a second year I'm unsure what I want to do in the future. I am hoping to go on to do a Master's in performance after I graduate. My dream job would be to play in various orchestra, operas etc. But I am also keeping my options open by trying to get experience in other arts fields, such as production and orchestral management. I think that is one of the best things about studying at Oxford - there is so much opportunity to gain experiences in so many different fields and explore what you really want to do. 
Why New College?
What is special about being a Music undergraduate at New College?
We admit 4 to 5 students a year, creating a lively cohort of musicians in the College; we have two Music Tutors and a Lecturer in Composition, allowing us to cover a wide range of tutorial needs from within the College; we occupy a large and handsome piece of real estate in the middle of Oxford, with a magnificent chapel also serving as a concert venue; New College Choir provides an unbeatable educational and artistic experience for singers; New Chamber Opera extends this into the sphere of music drama; the student chamber groups and College orchestra cater for instrumentalists; the College library has one of the most extensive collection of Music-related literature in Oxford apart from the Bodleian and Music Faculty libraries; the Bodleian is literally across the road; and College's own The Clore Music Studios, opened in 2019, are just around the corner, see Music facilities. Further details can be found in the New Heritage Pages.
We also offer Choral and Organ Scholarships and Instrumental Awards. 
And New College hosts both the University's statutory Visiting Chair in Opera Studies. 
Other than this, New College is just like any other college.
What we look for
The Music tutors at New College will be pleased to answer enquiries and meet with prospective candidates. They are Professor Michael Burden and Professor Robert Quinney.
Preparatory work & listening
Explore further
Discover more about New College