The Chapel and Chapel Services
Trinity Term 2020:
Although we cannot gather in the chapel, you can still experience the peace of evensong in our New College Chapelcasts for Trinity term, which bring together music recorded in previous terms with new readings, reflections and prayers. A new service is published every Sunday at 5pm.
You can also find reflections by the Dean of Divinity here and seasonal playlists of choir recordings with commentary by the Organist on the Choir website.
Service sheets
Service sheet for Friday of 8th week, Leavers' Service, 19th June 
Service sheet for Sunday of 8th week, 14th June 
Service sheet for Words and Music for the Feast of Corpus Christi, 11th June 
Service sheet for Sunday of 7th week, 7th June 
Service sheet for Sunday of 6th week, 31st May 
Service sheet for Sunday of 5th week, 24th May
Service sheet for Ascension, 21st May
Service sheet for Sunday of 4th week, 17th May
Service sheet for Sunday of 3rd week, 10th May
Service sheet for Sunday of 2nd week, 3rd May
Service sheet for Sunday of 1st week, 26th April 
History
When William of Wykeham, Bishop of Winchester, founded New College at the end of the fourteenth century, he placed the service of God at the heart of College life. The Chapel was made the most inspiring of the College buildings and was provided with a permanent choir to support and enliven its worship.
The Chapel community today seeks to carry forward this same tradition of praise and thanksgiving, petition and intercession, as part of its local witness to the universal presence and power of God's love. We are an inclusive community, and hope that all who come here will find themselves welcome.
Together, the Chapel and Ante-Chapel form the first T-shaped plan, a form which has since become familiar in a number of Oxford and Cambridge college chapels. 
There are many items of interest housed within, including:
William of Wykeham's crozier
18th century stained glass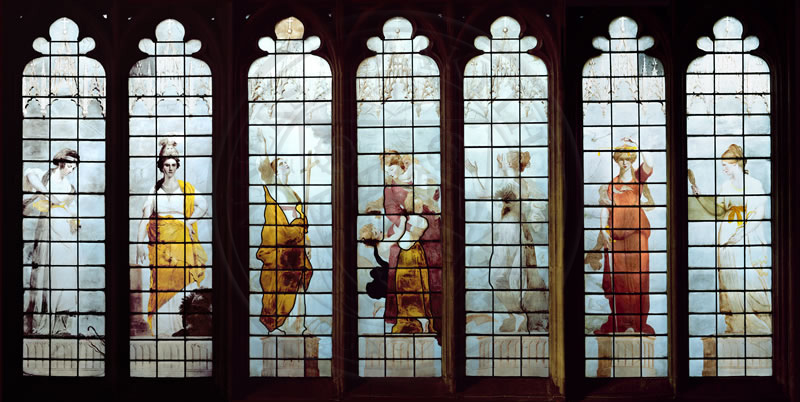 A spectacular reredos
A large ornamental screen behind the altar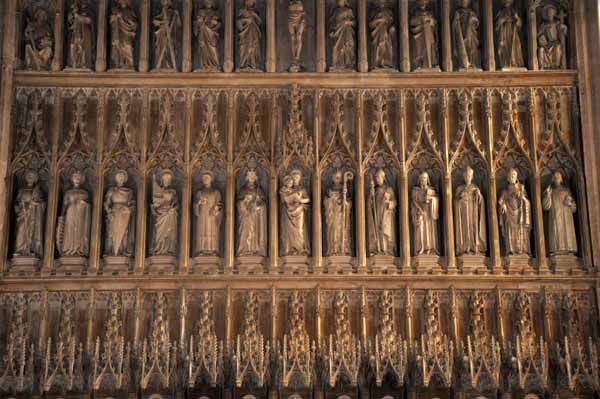 A statue of Lazarus by Jacob Epstein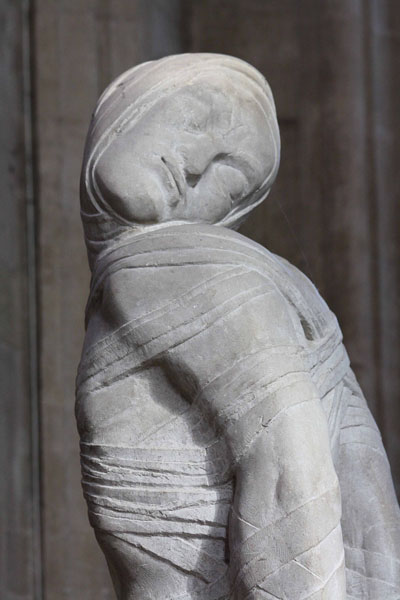 The world-famous New College Choir still sing Evensong, which everyone is free to attend. 
Explore further
Discover more about New College