The Chapel and Chapel Services
Notes on the music by Robert Quinney, Organist:
Sunday 3 May:
This week's service begins with a hymn that doesn't sound like a hymn: Look there! the Christ by William Albright, from the 1982 Hymnal of the US Episcopal Church. With the two parts of the accompaniment in different time signatures and the voices in another, not to mention the blues-inflected harmony, this is not traditional hymnody by any means: it's music of tremendous exuberance and energy. The remaining musical elements come from the heart of the 'Anglican choral tradition': responses by Byrd, a psalm chant by Walford-Davies, a grand Edwardian anthem by Edward Bairstow. The canticles were composed by Grayston Ives in 1985 for the annual Festival of Music within the Liturgy held at Edington in Wiltshire. Ives – who was Informator Choristarum at our near neighbour, Magdalen College, for several years – pits a spiky organ motif in contrast with mellifluous vocal lines, which gradually expand from unison, through doubled two-part harmony, to four parts. We end as we began, with a piece of suprising exuberance: the multipartite Praeludium (sometimes known as Prelude, Fugue and Chaconne) by Dieterich Buxtehude, an ideal match for our North German-inspired organ.
History
When William of Wykeham, Bishop of Winchester, founded New College at the end of the fourteenth century, he placed the service of God at the heart of College life. The Chapel was made the most inspiring of the College buildings and was provided with a permanent choir to support and enliven its worship.
The Chapel community today seeks to carry forward this same tradition of praise and thanksgiving, petition and intercession, as part of its local witness to the universal presence and power of God's love. We are an inclusive community, and hope that all who come here will find themselves welcome.
Together, the Chapel and Ante-Chapel form the first T-shaped plan, a form which has since become familiar in a number of Oxford and Cambridge college chapels. 
There are many items of interest housed within, including:
William of Wykeham's crozier
18th century stained glass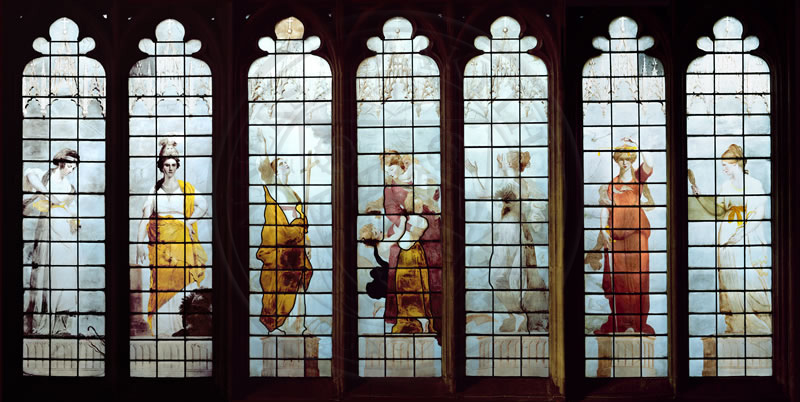 A spectacular reredos
A large ornamental screen behind the altar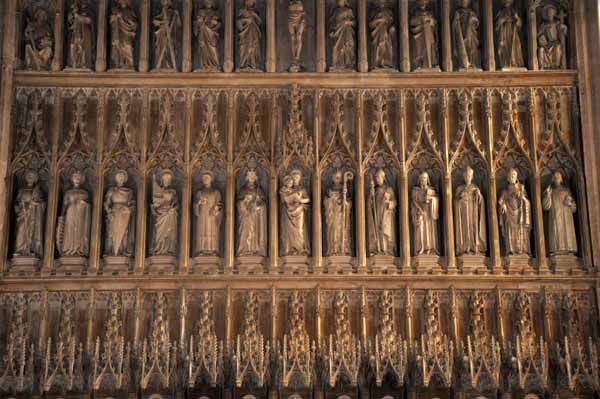 A statue of Lazarus by Jacob Epstein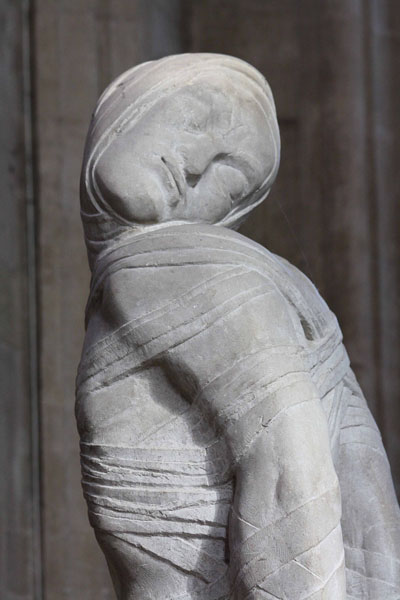 The world-famous New College Choir still sing Evensong, which everyone is free to attend. 
Explore further
Discover more about New College