The Chapel and Chapel Services
Michaelmas Term 2020: 
We are very pleased that choral services will resume in chapel with Freshers' Evensong on Sunday of 1st week, 11th October, at 6.45pm. We will have three services a week: Choral Evensong on Sundays (normally 5.45), Compline on Tuesdays at 9pm, and Sung Eucharist on Thursdays at 6.15pm.
The services will all be sung by the men of the choir. Following Department for Education guidance, our choristers will be rehearsing as much as possible in their year group bubbles, and we're working to bring their voices to a wider audience in recorded and streamed performances.
If you are a current student, staff member or fellow you are very welcome to attend services in chapel, and it will be a joy to gather together again. There will be the usual precautions around distancing and hygiene and we ask for your patience. For this term chapel services, like all college events, will not be open to visitors, including friends and family and old members. We are aiming to livestream Sunday evensong to reach those who cannot be with us in person. We look forward to the day when we can welcome everyone back and hear the choir in full voice.
In the meantime, we have a new virtual service of Marian Meditations, in honour of the birthday of the Blessed Virgin Mary, to whom the college is dedicated. Scroll down to find it, and to listen to all of our Chapelcast virtual services from Trinity Term 2020.
Service sheets
Marian Meditations Service Sheet
History
When William of Wykeham, Bishop of Winchester, founded New College at the end of the fourteenth century, he placed the service of God at the heart of College life. The Chapel was made the most inspiring of the College buildings and was provided with a permanent choir to support and enliven its worship.
The Chapel community today seeks to carry forward this same tradition of praise and thanksgiving, petition and intercession, as part of its local witness to the universal presence and power of God's love. We are an inclusive community, and hope that all who come here will find themselves welcome.
Together, the Chapel and Ante-Chapel form the first T-shaped plan, a form which has since become familiar in a number of Oxford and Cambridge college chapels. 
There are many items of interest housed within, including:
William of Wykeham's crozier
18th century stained glass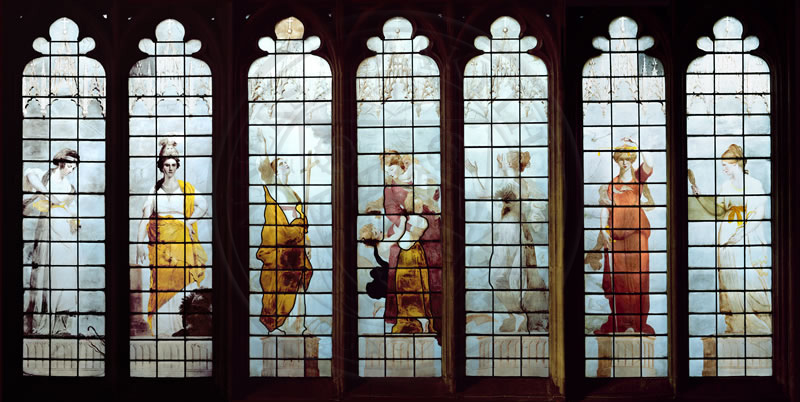 A spectacular reredos
A large ornamental screen behind the altar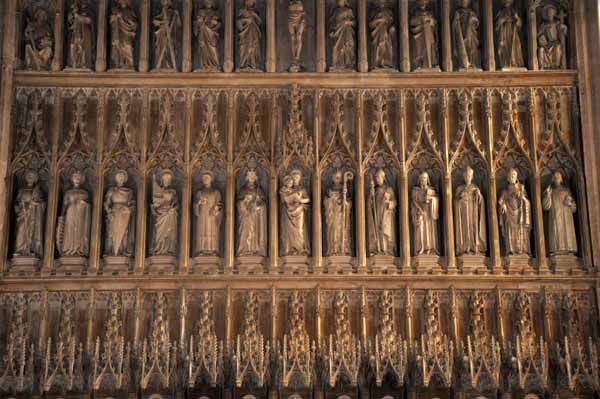 A statue of Lazarus by Jacob Epstein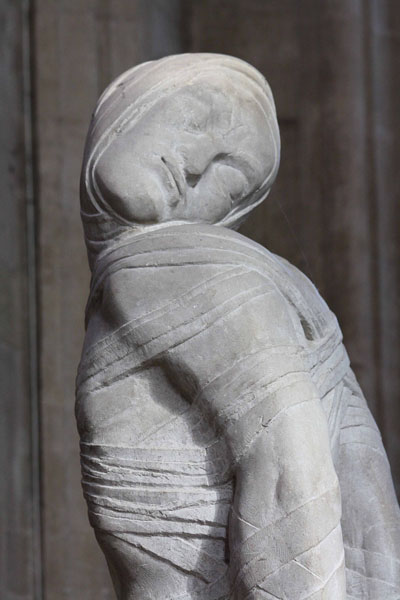 The world-famous New College Choir still sing Evensong, which everyone is free to attend. 
Explore further
Discover more about New College