The Chapel and Chapel Services
The chapel is a place of sanctuary, of ancient words and music, of peace and contemplation, and is open to everyone. There is no need to be a member of the college or even of the university. There is no dress code, no entry requirement, and no need to be part of any religious tradition. Groups of more than 10 are asked to email chapel.administrator@new.ox.ac.uk before attending services.
The traditional Anglican service of Evensong is at the heart of the chapel's life but the choir also sings for major feast days in the church's year, carol services and special college events. Choral services take place each day (except Wednesday) in university terms. May you find peace and light in this place where prayer has been valid for more than 600 years.
If you are a current or former student or staff member interested in getting married at New College please read these guidelines before making an enquiry.
Regular chapel services have finished for the 2021-22 academic year and will resume on with evensong at 6.15pm on Friday 7 October 2022.
Michaelmas Term 2022
Daily services (Friday 7 October - Saturday 3 December):
Sunday 17.45 Choral Evensong
Monday 18.15 Choral Evensong (Clerks' Voices)
Tuesday 18.15 Choral Evensong
Tuesday 21.00 Choral Compline (Clerks' Voices; odd weeks only - 11 and 25 October, 8 and 22 November)
Thursday 18.15 Choral Vespers (Boys' Voices)
Friday 18.15 Choral Evensong
Saturday 17.45 Choral Evensong or Choral Eucharist
Sunday evensong and special services will also be livestreamed on the New College Choir YouTube channel.
 
Special Services
History
When William of Wykeham, Bishop of Winchester, founded New College at the end of the fourteenth century, he placed the service of God at the heart of College life. The Chapel was made the most inspiring of the College buildings and was provided with a permanent choir to support and enliven its worship.
The Chapel community today seeks to carry forward this same tradition of praise and thanksgiving, petition and intercession, as part of its local witness to the universal presence and power of God's love. We are an inclusive community, and hope that all who come here will find themselves welcome.
Together, the Chapel and Ante-Chapel form the first T-shaped plan, a form which has since become familiar in a number of Oxford and Cambridge college chapels. 
There are many items of interest housed within, including:
William of Wykeham's crozier
18th century stained glass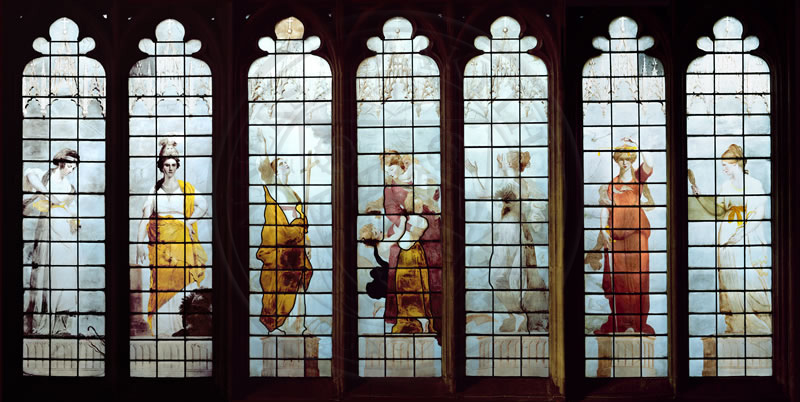 A spectacular reredos
A large ornamental screen behind the altar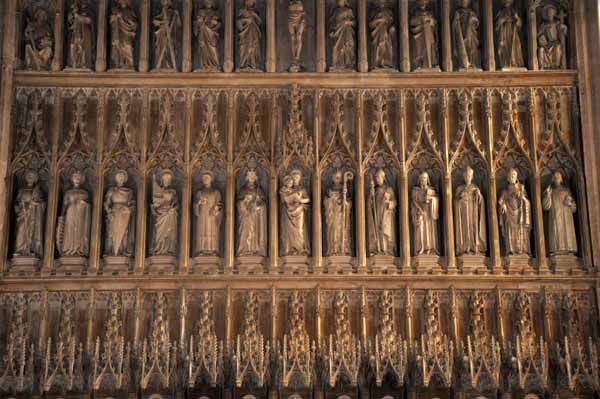 A statue of Lazarus by Jacob Epstein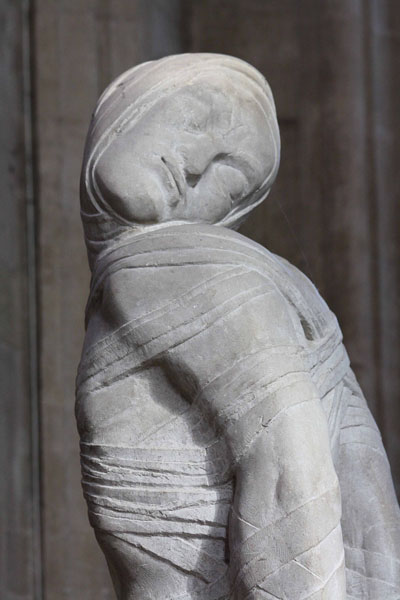 The world-famous New College Choir still sing Evensong, which everyone is free to attend. 
Explore further
Discover more about New College