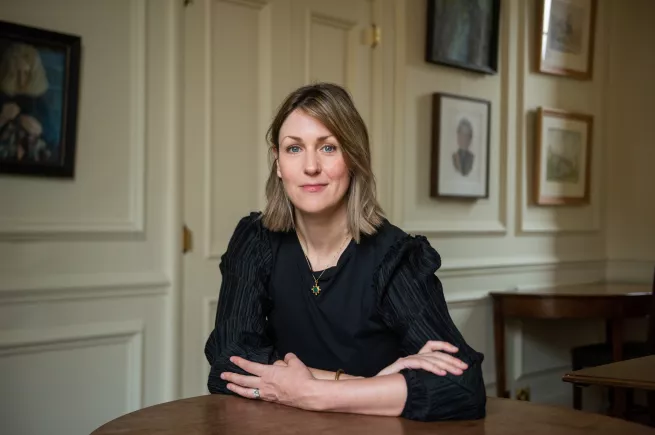 Emma Bond
Stipendiary Lecturer in Italian
MA Edinburgh, MSt, DPhil Oxf
Emma joined the sub-faculty as Professor of Italian and Comparative Studies in 2022. She is Tutorial Fellow of Italian at St Hugh's College, and Lecturer at New College and Oriel College. She studied at Edinburgh and Oxford and, following postdoctoral positions at Oxford and Warwick, taught at the University of St Andrews between 2013 and 2022.
Teaching
Emma teaches on all aspects of 20th and 21st century Italian literature and culture. She is particularly interested in studying Italian cultures from transnational and comparative perspectives, and in interrogating the legacies of empire and colonialism in contemporary literary and visual cultures. 
Research Interests
Emma has published widely on border and migration literatures and transnational studies. Her first monograph, Disrupted Narratives: Illness, Silence and Identity in Svevo, Morandini and Pressburger (2012) used psychoanalytic literary models to examine the unique narrative function of illness in Triestine literature. Her second monograph, Writing Migration through the Body (2018), brought together body studies, mobility studies, memory studies and critical theories of migration and diaspora to shed new theoretical light on corpus of recent migration stories in Italian. Emma has also published five co-edited volumes on Freud and Italian culture (2009), cultural connections between Italy and Albania (2013), representations of migration in contemporary Italian media and narrative (2015), the Sicilian author Goliarda Sapienza (2016) and legacies of empire and slavery in Scottish museums (2022). Her third monograph, Curating Worlds: Museum Practices in Contemporary Literature is under contract with Northwestern University Press and will be published in 2024. 
Emma's research has been supported by funding from the British Academy, the Leverhulme Trust, the Carnegie Trust and the Royal Society of Edinburgh. She has enjoyed fellowships at the British School at Rome, the School of Advanced Study (University of London), the Bogliasco Foundation, and the Wolfsonian FIU. In 2019 she was awarded a Philip Leverhulme Prize in Languages and Literatures. Emma co-edits the 'Transnational Italian Cultures' book series for Liverpool University Press, and edits the Comparative Literature section of the open access digital journal Modern Languages Open. She holds the Research Portfolio for the Society for Italian Studies (2019-2024).
Emma welcomes enquiries from prospective graduate students interested in modern and contemporary Italian literature and cultures. 
Selected Publications
Scotland's Transnational Heritage: Legacies of Empire and Slavery (edited with M. Morris), Edinburgh: Edinburgh University Press, 2022.
'Between Memory and Matter: Italy and the Transnational Dimensions of Public Art', Italian Studies 77:4 (2022).
'Looking Sideways to Italy in Contemporary World Literature', Italian Culture 40:2 (2022).
'Stories', Transnational Modern Languages: A Handbook, eds. J. Burns and D. Duncan, Liverpool: Liverpool University Press, 2022. 
'Thinking on Foot: New Italian Pilgrimages in the Work of Emily Jacir, Diana Matar and Hisham Matar', Studies in Travel Writing 25:2, 2022. 
'Assembling the Refugee Anthology', Journal for Cultural Research 23:2 (2019).
Writing Migration through the Body, New York: Palgrave Macmillan, 2018.
Goliarda Sapienza in Context: Intertextual Relationships with Italian and European Culture (edited with A. Bazzoni & K. Wehling-Giorgi), Madison NJ: Fairleigh Dickinson University Press, 2016.
'Irony as a Way of Life: Svevo, Kierkegaard and Psychoanalysis', Philosophy and Literature 40:2 (2016). 
'"Let me go back and recreate what I don't know": Locating Trans-national Memory Work in Contemporary Narrative', Modern Languages Open, 2016. 
Destination Italy: Representing Migration in Contemporary Media and Narrative (edited with G. Bonsaver & F. Faloppa), Oxford: Peter Lang, 2015.
'Towards a Trans-national Turn in Italian Studies?', Italian Studies 69:3 (2014).
Il confine liquido: rapporti letterari e interculturali fra Italia e Albania (edited with D. Comberiati), Nardò: Besa, 2013.
Disrupted Narratives: Illness, Silence and Identity in Svevo, Pressburger and Morandini, Oxford: Legenda/MHRA, 2012.
Freud and Italian Culture (edited with P. Barotta & L. Lepschy), Oxford: Peter Lang, 2009.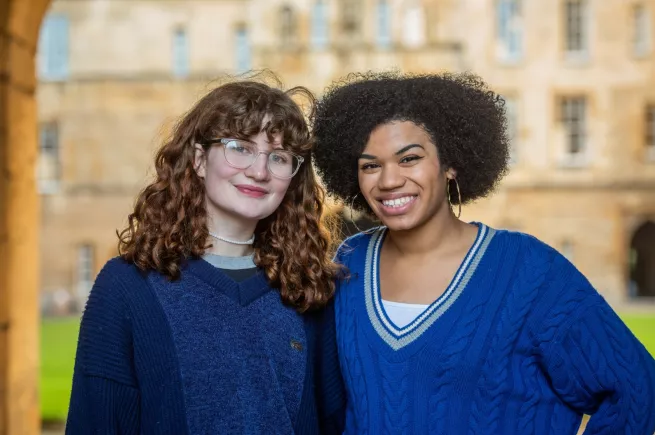 Why New College?
We aim to make New College your home away from home. 
Explore further
Discover more about New College
Study
Find out more about what it is like studying at one of the largest but friendliest Colleges in Oxford.