Alex Pitcher
Fellow in Clinical Medicine
Clinical Medicine
Medicine
MA (Oxon), BMBCh, MRCP, DPhil
Alex Pitcher is a Consultant Cardiologist at Oxford University Hospitals NHS Foundation Trust. He studied pre-clinical medicine at Oriel College, Oxford, and clinical medicine at New College, Oxford, where he was taught by Professor Alain Townsend. He undertook post-graduate clinical training mainly in London and Oxford, He undertook clinical attachments at Johns Hopkins, USA and at the University of Bologna, Italy. He completed a DPhil in Oxford, and was Clinical Lecturer in cardiovascular medicine at the University of Oxford prior to his consultant appointment.
Teaching
He teaches all aspects of clinical medicine, particularly clinical and professional skills, and holds a post-graduate diploma in teaching from the University of Oxford. He has developed an educational program to enhance cardiovascular medicine capability among general practitioners. 
Clinical and Research Interests
His clinical interests are mainly in disorders of blood vessels. He runs specialist clinics in aortic disease and pulmonary hypertension at the John Radcliffe Hospital. He is clinical lead for the Integrated Cardiology Service at Oxford University Hospitals. His research interests relate particularly to disorders of the aorta, specifically Marfan syndrome and related conditions. He is co-principal investigator of the Marfan treatment trialists' collaboration.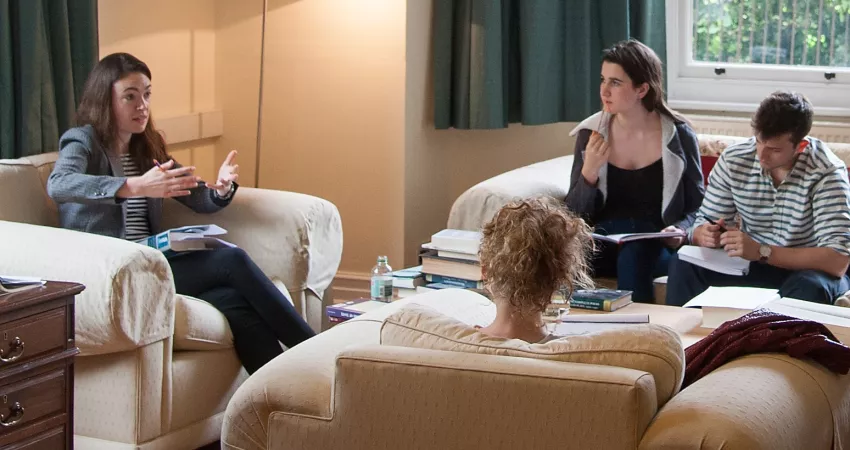 Tutorial system
Read more about our tutorial system and what it offers all of our students. 
Explore further
Discover more about New College
Study
Find out more about what it is like studying at one of the largest but friendliest Colleges in Oxford.