Rakoen Maertens
Juliana Cuyler Matthews Junior Research Fellow in Psychology
Experimental Psychology
Psychology and Philosophy
BSc (Ghent), MSc (Ghent), PhD (Cantab), DPhil (Oxon)
Rakoen Maertens is the Juliana Cuyler Matthews Junior Research Fellow in Psychology at New College. He completed his BSc and MSc (summa cum laude) in Experimental Psychology at the University of Ghent, where he received the award for Best Master Dissertation of Belgium by the Belgian Association for Psychological Sciences and Royal Academies for Science and the Arts of Belgium for his work applying behavioural insights to tackle climate change misinformation. He then pursued his PhD in Psychology at the University of Cambridge, focusing on how to apply psychological science to fight fake news and misinformation, and received the CSAR Award for Applied Research. Alongside his academic work he co-founded the Cambridge University Behavioural Insights Team, served as a representative to the United Nations for three NGOs (including the Society for Personality and Social Psychology), and has developed an interest in science diplomacy and translating research into practical solutions. His applied behavioural science work includes collaborations with industry and public sector partners such as Google Jigsaw, WhatsApp, and the UK Cabinet Office.
Teaching
He currently lectures and tutors for the Social Psychology course at the Department of Experimental Psychology, and specifically teaches the following topics:
Personality, Social Influence, and Norms
Misinformation & Influence and Persuasion in the Digital Age
Nudging & Applied Behavioural Insights
Research Interests
His research focuses on social psychology and applied behavioural science, and particularly how psychological science can be brought into practice to tackle current issues. His main area of focus is on the psychology of misinformation and how to resist persuasion by misleading information. He also focuses on methodological work, as is exemplified by his work on the first psychometrically validated misinformation susceptibility tests, as well as his work on using AI for psychometric item generation. Finally, his involvement with the United Nations and work with industry and public sector partners focuses on how research can be made more practically relevant for policy makers.
Selected Publications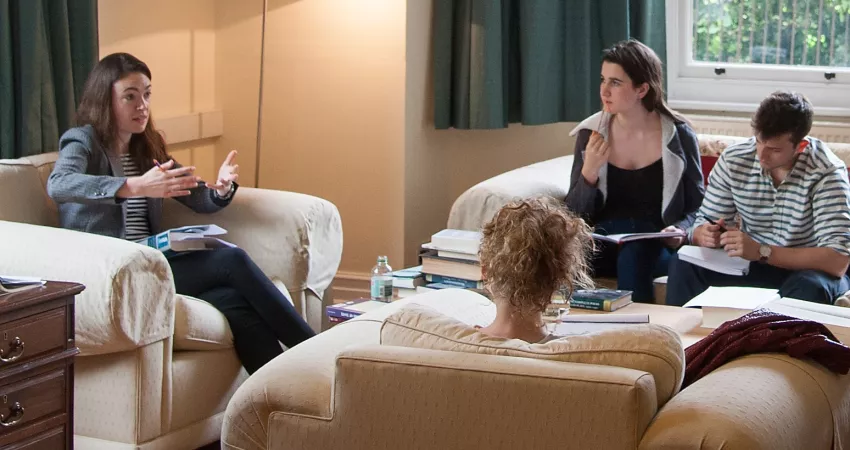 Tutorial system
Read more about our tutorial system and what it offers all of our students. 
Explore further
Discover more about New College
Study
Find out more about what it is like studying at one of the largest but friendliest Colleges in Oxford.