New College Law Society Dinner 2018
Saturday, 28 April 2018
Drinks reception: 7:00pm
Dinner: 7.30pm
The New College Law Society takes great pleasure in inviting New College Old Members in the legal profession, to reconnect and to meet current students, at their annual dinner. Old Members are welcome to extend the invitation to a guest, which could be your partner, or any New College alumnus (whether in the legal profession or not).
The dinner will begin with a drinks reception, followed by dinner, after which speeches will be performed.
The NCLS are pleased to announce that their Guest of Honour for the evening will be Rt Hon. Lady Justice Gloster DBE, who has kindly agreed to give the after-dinner speech. Having become the first female judge of the Commercial Court, Dame Elizabeth Gloster was appointed a Lady Justice of Appeal in 2013. In 2016, she was appointed Vice-President of the Civil Division of the Court of Appeal.
This year, the NCLS are very grateful to Slaughter and May who have generously sponsored the Dinner. Consequently, ticket prices are £60 per head, or £25 if you are a student, or still in education. The Law Society would also invite you to consider selecting their 'sponsor a student' option (£85), as it is through the generosity of Old Members that they are able to offer the students a discounted ticket price.
The dress code is black tie.
If you would like to attend the dinner, please complete the online booking form here (downloads in PDF) and return it to the Society's Treasurer, Laura Campbell, at NCLS@new.ox.ac.uk
Victoria Kearsey
New College Law Society President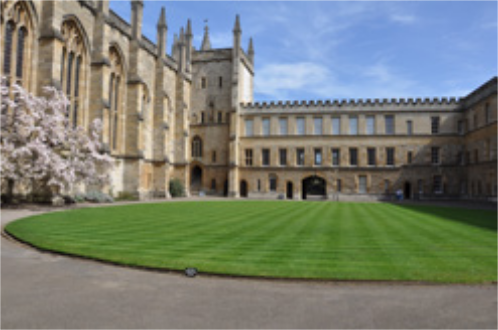 28
April 2018
19:00 - 00:00
Eligible audience
New College Old Members in the legal profession, and their guest
Cost
£60 per head, £25 per head (student) or £85 per head ('Sponsor a Student option')