HM Queen Elizabeth II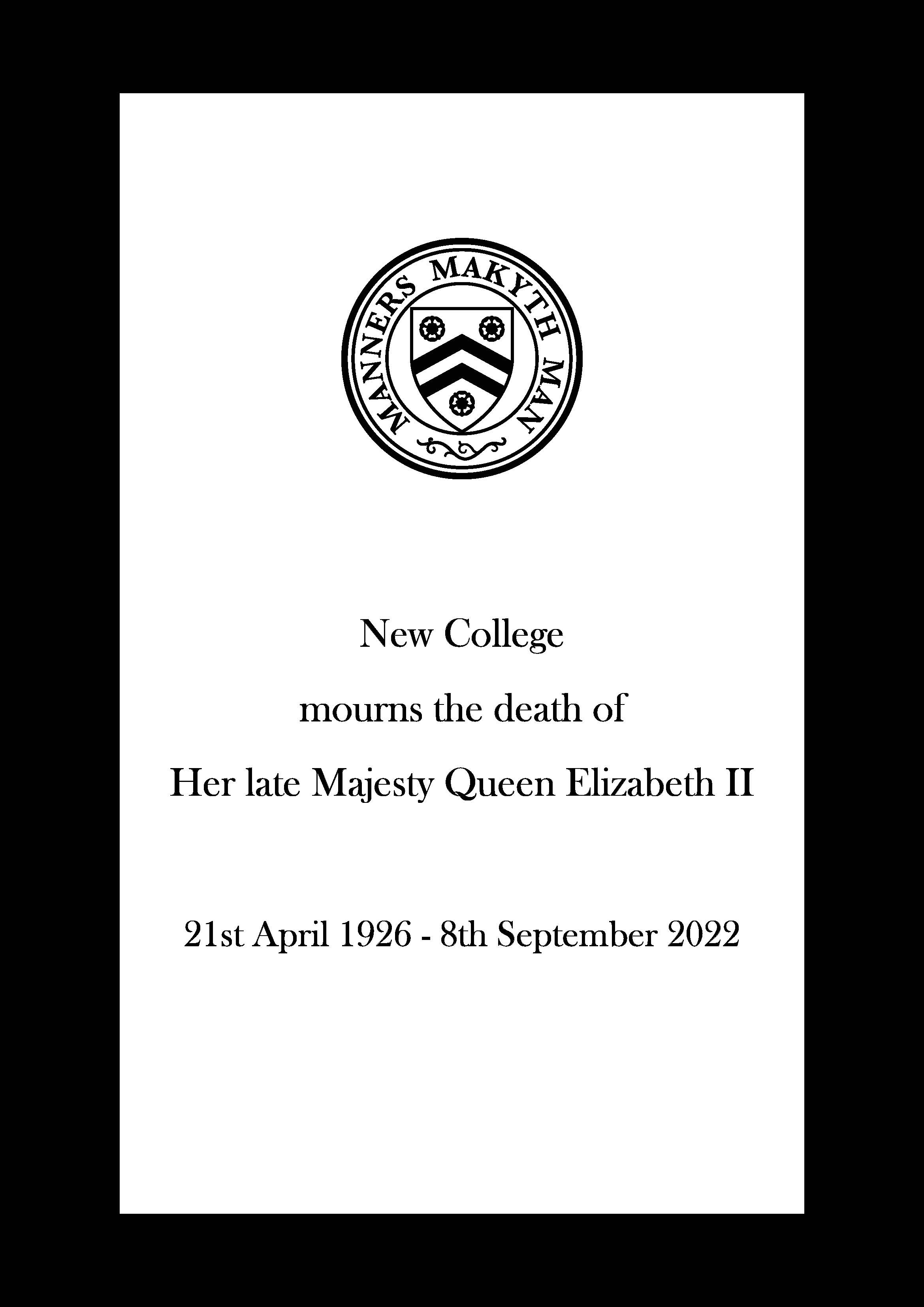 ---
A statement from the Warden to College members
Members of College will doubtless reflect in their own ways and with their different perspectives on the late Queen's life, characterised by unstinting and uncomplaining dutifulness, and on the values which underpinned it.  May she rest in peace.
Those who are not in College may like to know that the national flag was hoisted at half-mast over the Robinson Tower minutes after the official announcement.  It will be hoisted to full-mast on Proclamation Day, during the designated period, and then return to half-mast until after the State Funeral.
For those who are in Oxford, please note that we will be closing the College to tourists until Monday.  The Chapel will be open for private prayer from 9.00am until noon and from 1.00pm until 4.00pm each day during the period of mourning. 
A University Book of Condolence will be placed for signing in the University Church.  Those wanting to offer floral tributes should direct them to Christ Church Cathedral where arrangements are being made for their display.
Finally, there are special Evensongs on 23rd September at 5.00pm (for those graduating) and on 24th September (for the Gaude) at 5.30pm. All are welcome, and during Evensongs the Chaplains will lead prayers for the late Queen and the new King, and for our country and our peoples.
The Warden