David Parrott's New Book - 1652
1652: The Cardinal, the Prince, and the Crisis of the 'Fronde'
David Parrott, Tutor in History here at New College and Professor of Early Modern European History, published a new book in 2020 - 1652: The Cardinal, the Prince, and the Crisis of the 'Fronde'. 
According to the publisher's (OUP) description, 'David Parrott's book offers a major re-evaluation of the last year of the Fronde - the political upheaval between 1648 and 1652 - in the making of seventeenth-century France... 1652 raises questions about established interpretations of French state-building, the rule of cardinal Mazarin and his predecessor, Richelieu, and their contribution to creating the 'absolutism' of Louis XIV.'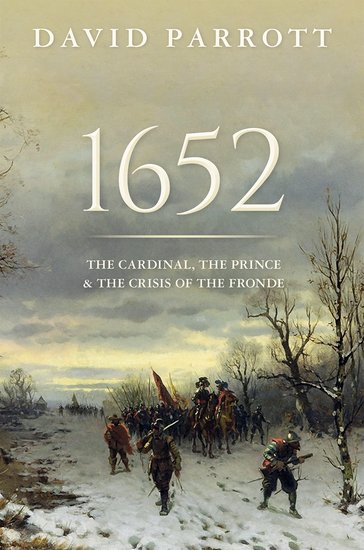 Congratulations to David! For more information, please visit the OUP website.