New College Classics Society Dinner - 28 January 2023
The New College Classics Society's has pleasure in inviting New College Old Members to its annual reception and dinner on Saturday 28 January 2023.
The evening will begin with a pre-dinner talk at 6.00pm in the McGregor Matthews room, followed by a drinks reception at 6.45pm in the Founder's Library and a three-course dinner in Hall at 7.15pm.
We are delighted to confirm that the guest speaker will be Patrick Finglass, who is Henry Overton Will Professor of Greek at the University of Bristol.  Patrick will speak on 'Sappho, Charaxus, and the goddesses of the sea'.
This dinner is one of the main times in the year when students have the opportunity to meet and talk with Old Members, to share their experiences of Classics at New College.
Dress code is lounge suits or equivalent. 
The cost of the dinner is £75.00 per person. You can book your place securely via our University of Oxford Online Store.
The form will also provide an opportunity to let us know if you have any special dietary requirements or allergens, and also to request a parking space, if needed.
Please RSVP by Friday 20 January 2023 to confirm your place.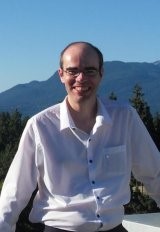 ​
Patrick Finglass - in 2017 he was appointed to the Henry Overton Wills Chair of Greek at the University of Bristol (as successor to Professor Robert Fowler FBA), simultaneously taking up the position of Head of the Department of Classics and Ancient History. In 2018, Patrick was additionally appointed Director of the Arts and Humanities Research Council South, West and Wales Doctorial Training Partnership, which is responsible for funding and training doctoral students in the Arts and Humanities across a consortium of universities from this region. He stepped down from these administrative positions in August 2020 to take up a Leverhulme Major Research Fellowship.
In September 2020 Patrick began a three-year period of research leave thanks to the award by the Leverhulme Trust of a Major Research Fellowship. During this time he will produce a new critical edition, with commentary, of Sappho and Alcaeus – the first critical edition of these two poets for over half a century, and the first ever complete commentary on their fragments. Future projects beyond Sappho and Alcaeus include an edition with commentary of Sophocles' Trachiniae and an Oxford Classical Text of Pindar.
---
Thank you for your support
Whether or not you are able to attend the dinner, contributions to the New College Classics Society would be greatly appreciated and will be used to help subsidise the cost of the dinner for students, to cover the expenses for guest speakers invited by the Society and help to subsidise the annual New College Classics reading trip to Euboea for those that would otherwise not be able to participate. We greatly appreciate any support you can offer and, if you wish to make a gift, please complete the donation form.
We are extremely grateful to those Old Members who currently contribute; thank you for your continued support.
Kind regards,
Sophie Baptista
President of the New College Classics Society
sophie.baptista@new.ox.ac.uk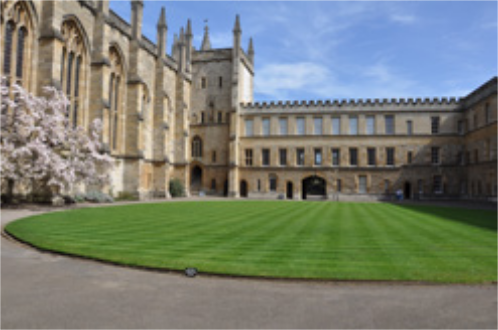 28
January 2023
18:00 - 23:00
Eligible audience
New College Old Members that read Classics