New College Society London Lecture 2020
The New College Society warmly invites New College Old Members, and a guest, to a London Lecture to be given this year by Professor Masud Husain. It will be held in the Alumni Lecture Theatre of the New Academic Building, at the London School of Economics on Sardinia Street on Tuesday 12 May 2020. There will be a drinks and canapés reception at 6.00pm, followed by a talk at 7.00pm. The lecture is entitled - Is there a biology of motivation - and apathy?
The cost of the evening is £25.00 per head, and the dress code is smart. If you would like to attend, please complete the online booking form using the 'Purchase Your Ticket(s) link' on this page, or contact the Development Office on 01865 279509 where we can take a debit/credit card payment over the telephone. RSVP by Friday 1 May 2020.
We very much hope that you are able to come. Places will be offered on a first come, first served basis, and once capacity is reached (which may be before the RSVP deadline), we will run a waiting list and be in touch after the deadline to confirm attendance.
Masud Husain is Professor of Neurology and Cognitive Neuroscience at the University of Oxford, where he also holds a Wellcome Trust Principal Research Fellowship. His research group spans the Nuffield Department of Clinical Neurosciences and the Department of Experimental Psychology. He is lead for the Neurological Conditions theme of the NIHR Oxford Biomedical Research Centre. Masud was inspired to pursue a career in Neuroscience and Neurology during his time as a medical student at New College (1981-84). He obtained his DPhil in Physiological Sciences (1987) and went on to hold a Harkness Fellowship at MIT. On returning to Oxford he completed his clinical training. Masud held a Wellcome Trust Senior Fellowship at Imperial College London and then at the UCL Institute of Neurology where he was Professor of Neurology (2005-12), before returning to Oxford in 2012. New College has been an inspiration to Masud ever since he first entered the grounds by mistake in 1980 on an awkward visit to find out about Oxford. It turned out to be not only one of the most beautiful colleges in the University but also a fantastic setting in which to learn – and now to teach in.
    
Research Interests
Masud and his research group study:
    
•    Disorder of attention, memory and motivation in brain disorders
•    Parkinson's disease, Alzheimer's disease, stroke and vascular dementia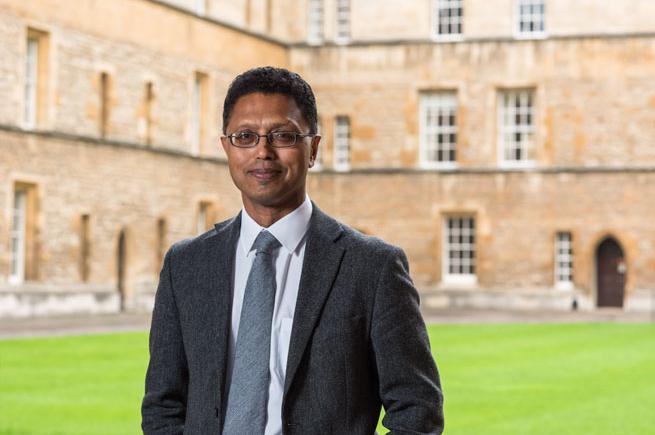 12
May 2020
18:00 - 20:30
Location
New Academic Building, London School of Economics
Eligible audience
New College Old Members