New College Law Society Dinner 2020 (postponed)
The New College Law Society take great pleasure in inviting New College Old Members to the 2020 Annual New College Law Society Dinner.
This will be held on Saturday 25 April 2020 at New College Oxford, and will start with a drinks reception at 6.45pm in the Founder's Library, including a short recital from New College Musician, Rory McKinnon, followed by dinner at 7.30pm. The dress code is black tie.
The NCLS are pleaed to announce that this year's Guest of Honour is Dame Vera Baird, who has kindly agreed to give the after dinner speech. We are particularly excited about this given her work as Victims' Commissioner and the various roles she's undertaken previously constantly intertwining with the law as a politician, Solicitor General for England and Wales, and Police and Crime Commissioner for Northumberland.
This year the ticket prices are £70.00 per heard (£66.00 for those who have graduated within the last 5 years, and £42.00 for current students). We have been unable to find a sponsorship this year and have fixed the price as low as possible, with a subsidy for students.
Past dinners have been thoroughly enjoyed, and a great opportunity for current students to engage with, and gain insights from, New College Old Members in the legal profession. You are also welcome to extend this invitation to any New College Alumni (whether lawyer or non-lawyer).
If you would like to attend the dinner, please contact the Treasurer, Clara Jenkins at to arrange payments (BACS), and inform her of any dietary requirements by 20 March 2020.
We look forward to seeing you at what promises to be a great evening.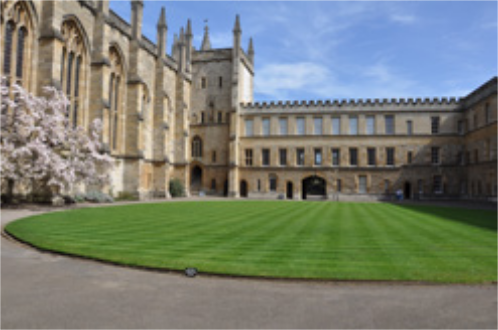 25
April 2020
18:45 - 22:00
Eligible audience
New College Old Members