Meeting Minds in North America: New York City
The University's Meeting Minds in North America will take place in New York City from on Friday 17 April and Saturday 18 April 2020.
Registration will open in early February 2020 - please continue to check the University's event page at https://www.oxfordna.org/events/alumni-weekend-in-north-america
There will be a New College dinner in the evening, so we do hope you will be able to join us. Details to follow in due course.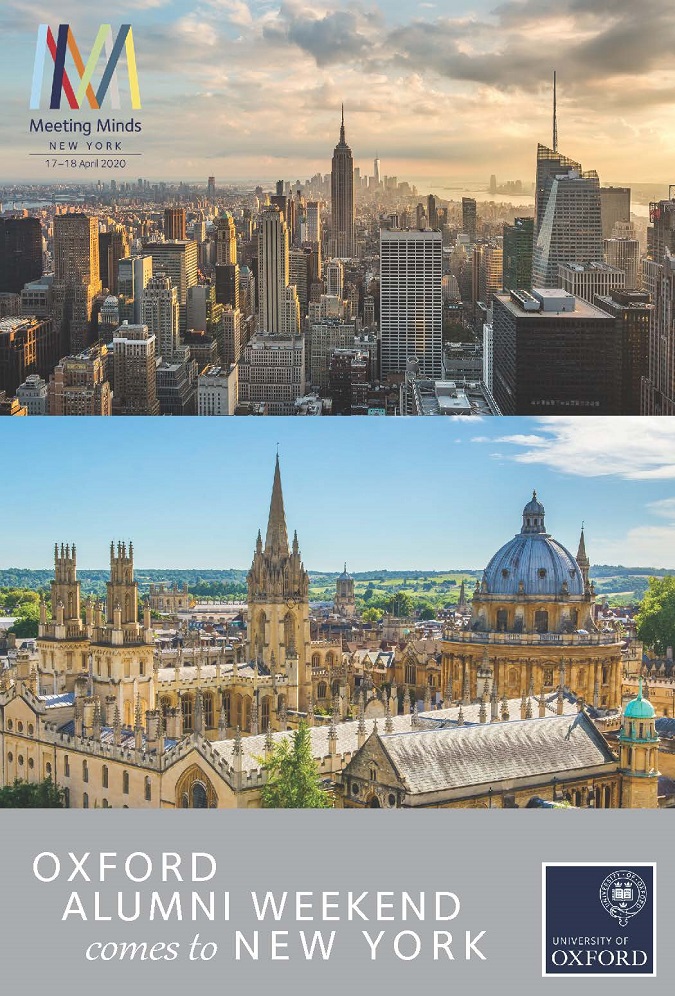 17
April 2020
18:00 - 22:00
Eligible audience
New College Old Members