Gaude for Matriculation Years 2009-2011
You should have now received your invitation by post which was sent in December 2019.
Please note that places are allocated on a first come, first served basis. Gaude events are extremely popular so if you have not received an invitation to your Gaude, please contact us on the me below.
Timings:
Saturday 21 March 2020
4.00pm -5.30pm - Afternoon Tea in the Cloisters
6.00pm - Evensong in Chapel
7.00pm - Pre-dinner drinks in The Founder's Library (if wet) or on the grass in the Front Quad (if dry)
7.30pm - Dinner in Hall (Black Tie)
Sunday 22 March 2020
8.00-9.30am - Breakfast in Hall
For any enquiries please contact Jonathan Rubery in the Development Office on jonathan.rubery@new.ox.ac.uk
LIST OF THOSE ATTENDING
(Please note that the list below reflects those that ticked the box on the reply card, or have informed us otherwise, that they give New College permission to display their name on the List of Those attending)
2009
Scott Ansell
Amy Bond
Caroline Curtis
Jack Duckworth
Juliet Duckworth (née Raperport)
Agnes Elliott
Alison Firth
Sophia Gibber
Katherine Haigh (née North)
Josiah Halstead
Laura Hancox 
Alexander Harris
Joseph Hitchen
Owen Hutchin
David-Jason Gordon
Charles MacRae
Victor Mallet 
Bonolo Mathibela
Alice McCallum
Rachel McCarthy
Adam Murray
Tim Newman
Ros Ogilvie-Smith
Chiara Quadranti
Lauren Rapeport
Poppy Sharp
Emily Stewart
Rachel Sullivan
Patrick Thill
Laura Voak
2010
Timothy Anderson 
Henry Ashwell
Rachel Becker
Rosanna Beckett
Annabelle Bonham
Mark Burnett 
Alana Burton
Michael Dacomb
Benjamin Darnell
Patrick Edmond
Frederic Fulton
Silvia Gawronski 
Jonny Green
Pernille Hanehoj
Sarah Hyams
Holly Hewlett
Robert Hunt
Paul Jewell
Edith Johnson
Dan Laking
Matthew Mills
Georgia Mizen
Rebecca Phillips
Christopher Pollitt
Rachel Shepherd
Harriet Stoner
Simon Teasdale
Kartikeya Tripathi
Robert van Wijk
Anuj Wali
2011
Lauren Burton
Benjamin Bussman
Alexander Chance
Isabel Cooper
Sam Cross
Eleanor Davidson
Charles Davies 
Jacob Day
Michael Drewett
Dominic Foord 
Joseph Head
Yasmin Hemmings
Nathan Jones
Wilf Jones 
Laura Kennedy 
Samuel Lin 
Lisa Loerup
Adrien Mallevays
Giles Masters 
Rachel Mumford
Charlotte Nixon
Helen Norris
Andrew North
Jamie Parker
Alexandra Pike
Rosie Powell Davies
Josephine Rabinowitz
Poppy Rimington-Pounder
Minyoung Seo
Jacob Shah
Sam Sharp
Claudia Snudden
Kate Tallon
Laura van der Erve
Alexandra Wakefield
Lourdes Webb
Timothy Williams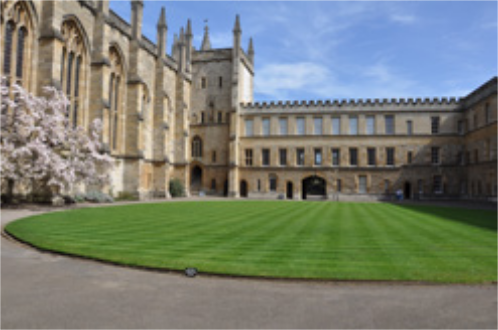 21
March 2020
16:00 - 23:59
Eligible audience
Matriculation Years 2009-2011
Dress code
Afternoon tea: smart/casual, Dinner: Black Tie