1989 Matriculation Year Group Dinner
We are delighted to invite New College Old Members who matriculated in 1989 back to College to celebrate 30 years since their matriculation, on Saturday 30 November 2019.
The evening will begin with a drinks reception in The Founder's Library at 6.30pm followed by dinner in Hall at 7.15pm.
The cost of the dinner will be £76.00 per person
Dress code: Black Tie
To book your place for the reception and dinner, please complete the secure online booking form via the Oxford University Store here.
Due to anticipated demand, places will be offered on a first come, first served basis. On this occasion, guests are not permitted. Once capacity is reached, we will run a waiting list.
There will be some parking spaces available, which you will be able to register for when booking via the online form link above.
As the event is during term time, there will be no accommodation available, however should you wish to stay overnight you may wish to consider booking a room via Oxford Rooms.
The closing date for this event is Friday 22 November 2019.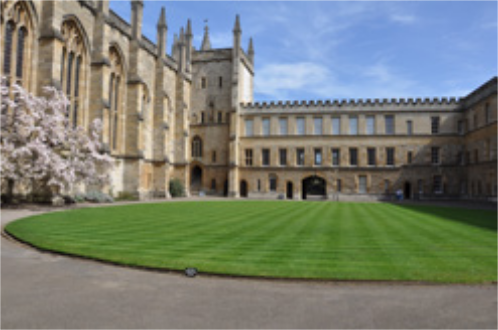 30
November 2019
18:30 - 23:00
Eligible audience
Invited 1989 matriculation year group