Exhibition in chapel
2017 marks the bicentenary of the birth of John Loughborough Pearson (5 July 1817 – 11 December 1897), a leading architect in the Gothic Revival style, who completed the restoration of the east end of New College chapel after the death of Sir George Gilbert Scott. A small display of documents copied from the college archives may be seen in the Antechapel, commemorating Pearson's design and installation of the present reredos between 1883 and 1892 in collaboration with the sculptor Nathaniel Hitch.
Our thanks to the archivist for putting together this exhibition, which will remain in chapel until after the carol services. All college members and their guests are most welcome to view the exhibition.
The chapel is open each day 9.00am – 5.00pm, and for choral services.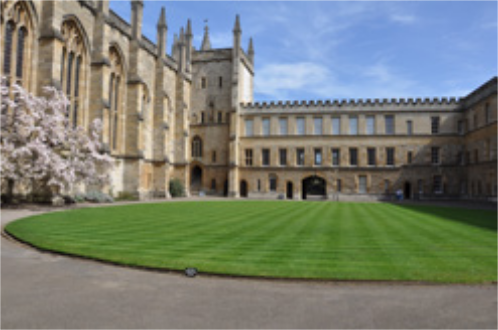 04
November 2017
19:00 - 23:00
Location
New College Chapel
Explore further
Discover more about New College
Study
Find out more about what it is like studying at one of the largest but friendliest Colleges in Oxford.