From Step Up participants to New College students
Yesterday, we hosted Cardinal Newman Catholic School for their latest visit as part of the Step-Up programme. 
The school, from Hove, have been on Step-Up since 2018. The group visiting us yesterday had the opportunity to meet two current New College students (and Step-Up Ambassadors) who actually attended Cardinal Newman Catholic School themselves! 
Maria (Music) and Ines (Biochemistry) are pictured below with two of their former teachers - Peter Shears and James Harbour. It's always particularly inspiring when pupils visiting us can meet current students that were actually in their school just a few years ago!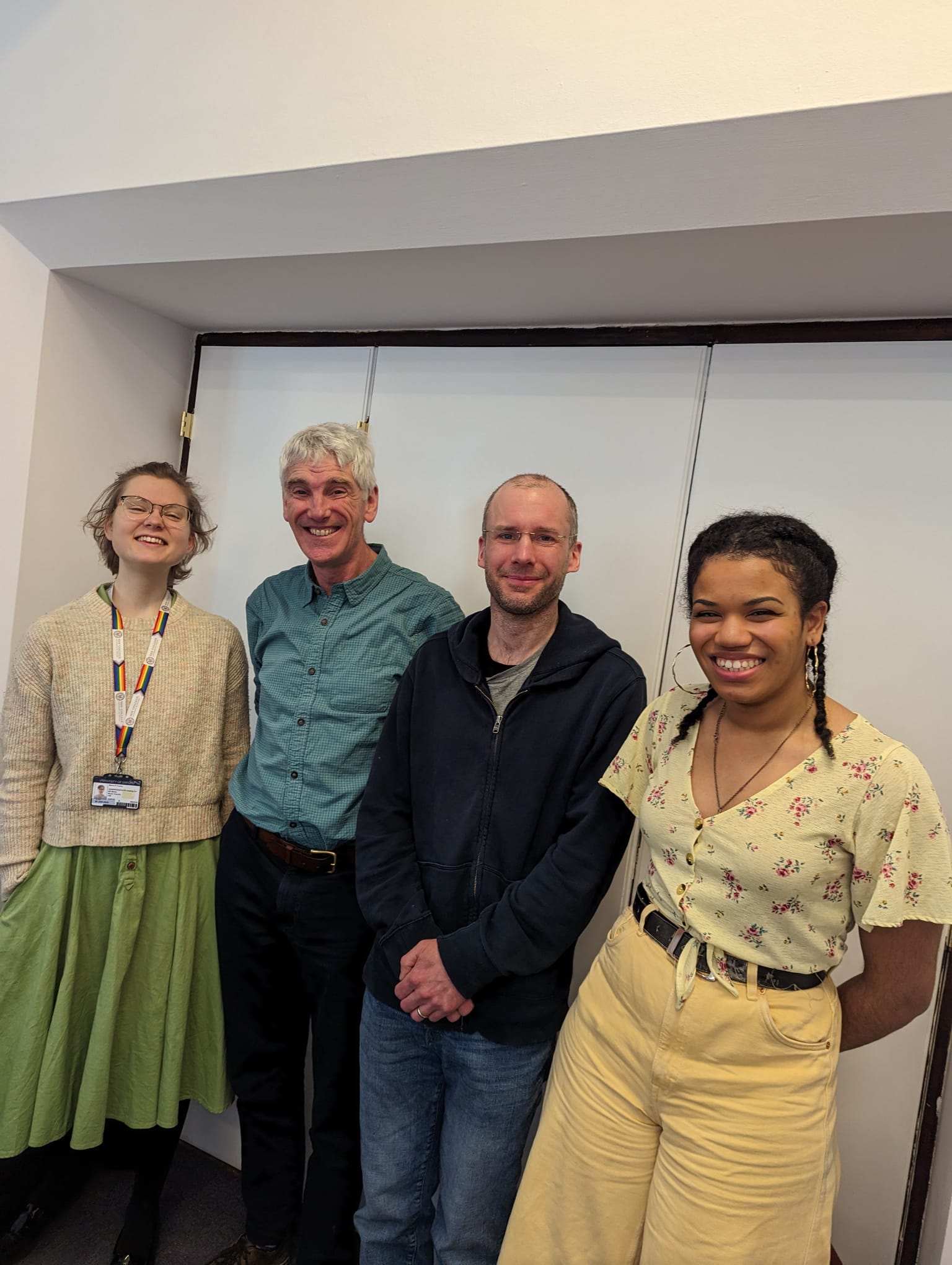 From left to right: Maria, Peter, James, Ines
Explore further
Discover more about New College
Step Up - our Outreach initiative