NCBC Eights Dinner
The New College Boat Club warmly invites former members to Eights Dinner on Saturday 1 June 2019 at New College.
The evening will begin with drinks in the Garden (by the Mound) at 6.30pm, (or in The Founder's Library, if wet), followed by dinner in Hall at 7.15pm.
The cost of the evening is £60.00 per person. The dress code is Black tie.
RSVP by 22 May 2019.
Payment is via bank transfer. If you would like to attend, please contact jonathan.rubery@new.ox.ac.uk in the New College Development Office where he will send you bank details. At this stage it would also be very helpful if you could inform him of any dietary requirements that he should be aware of.
For former NCBC Old Members overseas, if your travel plans see you in the UK at this time, we do hope that you are free to join us.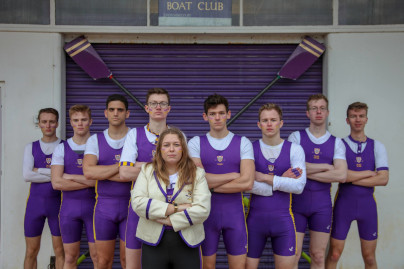 01
June 2019
18:30 - 23:00