Gaude (1992-1995)
SAVE THE DATE
The Gaude for New College Old Members, for matriculation years 1992-1995, will take place at New College on Saturday 7 September 2019.
Relevant year groups should have received an invitation before Easter 2019.
If not, you can download a pdf version of the invitation here
Timings:
Saturday 7 September 2019
4.00pm-5.30pm: Afternoon Tea in the Cloister
6.00pm:              Service in the Chapel
7.00pm:              Pre-dinner drinks in The Founder's Library (if wet) or on the grass in the Front Quad (if dry)
7.30pm:              Dinner in Hall (Black Tie)
Sunday 8 September 2019
8.00-9.30am:       Breaskfast in Hall
Should you wish to book single room en-suite accommodation, you can do so via the secure Oxford University Online Store booking form here.
Please note that there are very limited double rooms available, and we are now advising you to telephone the Development Office directly on 01865 279509 to check availability of double rooms. The cost of the double room is £85.20 and is based on two people sharing.
Over the years we have lost touch with a number of our Old Members; please find the list of the lost for 1992-1995 here If you can help us with an address for anyone on the list, so that we can send them an invitation, we would be very grateful.
LIST OF THOSE ATTENDING
(Please note that the list below reflects those that ticked the box on the reply card, or have informed us otherwise, that they give New College permission to display their name on the List of Those Attending.)
1992
Jenny Ayres 
Kate Beaton (née Jones)
Howard Brindle
James Britton
Katherine Edwards
James Ewins
Roopa Farooki
Ben Fawcett
Stephen Fisher
Sarah Gillard (née Baker)
Samantha Gomez
Nick Good
Susanna Handslip
Katherine Ibbett 
Ashley Jackson
Shelina Janmohamed 
Alexandra (Alex) Jones
Claire Jost
Tanya Morton
Hans Prottey
Sally Roberts
Sian Thompson
Vikram Sachdeva 
Leighton Sheady
Sanjiv Tumkur
Yan Wong
David Webb
Jonathan White 
Charlotte Wilson
Claire Wratten
Deborah (Debbie) Zaman (née Harvey)
1993
Ian Abell
Sian Armstrong
Tom Attree
Andy Brown
Sam Burrell (née Phillips)
Riazat Butt
Simon Chattrabhuti
Peronel Craddock
Tsarina Crouch
Nick Day
Melissa Day 
Eamonn Dougan
Paul Eastham
Angus Edwards
Rob Farmer
Jamie Fraser  
David Gooda
Victoria Hamilton
Giles Harrison
Stuart Hastie 
Ned Hawes
Claire Jones
Polly Jones
Orla Keady
David Lindgren
Jason Merron 
Lucy Mermagen
Alison Miller
Bhanita Mistry
Nick Myatt
Kate Nepstad 
David Neary
James Percival
Joanna Robinson (née Hudson)
Amanda Parker-Jones (née Wall)
Matthew Paul
Jonathan Pennington Legh
Hazel Randall
Mike Ralph
Hester Riviere (née McIntyre)
Joanna Robinson (née Hudson)
Ivan Rockey
James Russell
Paul Schwalber
Toby Spanier
Lotte Spencer
Nicholas Stiggers
Ben Teasdale
Richard Tennant-Eyles
Jacob von Andreae
Matthew Waudby
Ursula Wielgosz
Serena Worthington (née Davies)
1994
Arabella Blood
Magnus Bordewich
Claire Brinn
Thomas (Tom) Clark
Lucy Eyre 
Zoe Fredricks (née Ward)
Rupert Griffin
Dan Hawthorn
Susanna Heffer 
Christopher Hughes
Tom Kennedy
Eleanor Mack 
Matt MacNamara
Richard McGowan
Arabella Phillimore 
Mary Price 
Karen Prottey (née Dixon)
Sally-Anne Rees (née Furber)
Jeni Saint Ward
Josie Sanders 
Anna Saltmarsh
David Schweitzer
Owen Sheers 
Josephine Talbot-Ponsonby
Clare Thomson
Laura Wilson (née Palmer)
Michael White 
Ian Wright
1995
Tania Boler
Annabel Borthwick
Ann Brennan (née Warland)
James Burton
Mark Christophersen
Helen Evans
Rebecca Fox (née Chadwick)
James Freeman
Chris Goff 
Alison Gordon (née Rendu)
David Griffiths
Hugh Griffiths
Rachel Handley (née Hewitt)
Laura John
Huan Ke 
Jeremy Large
Kerry Nicholls
Ingrid Pokorski
Rohit Prabhu
Samantha Prabhu
Susie Shapiro
Charlotte Taylor
Jean Taylor
Kelly Thompson
Robin Voller
Andrew Wilson
Jo Wright 
Sarah Wright (née Billington)
Ian Wright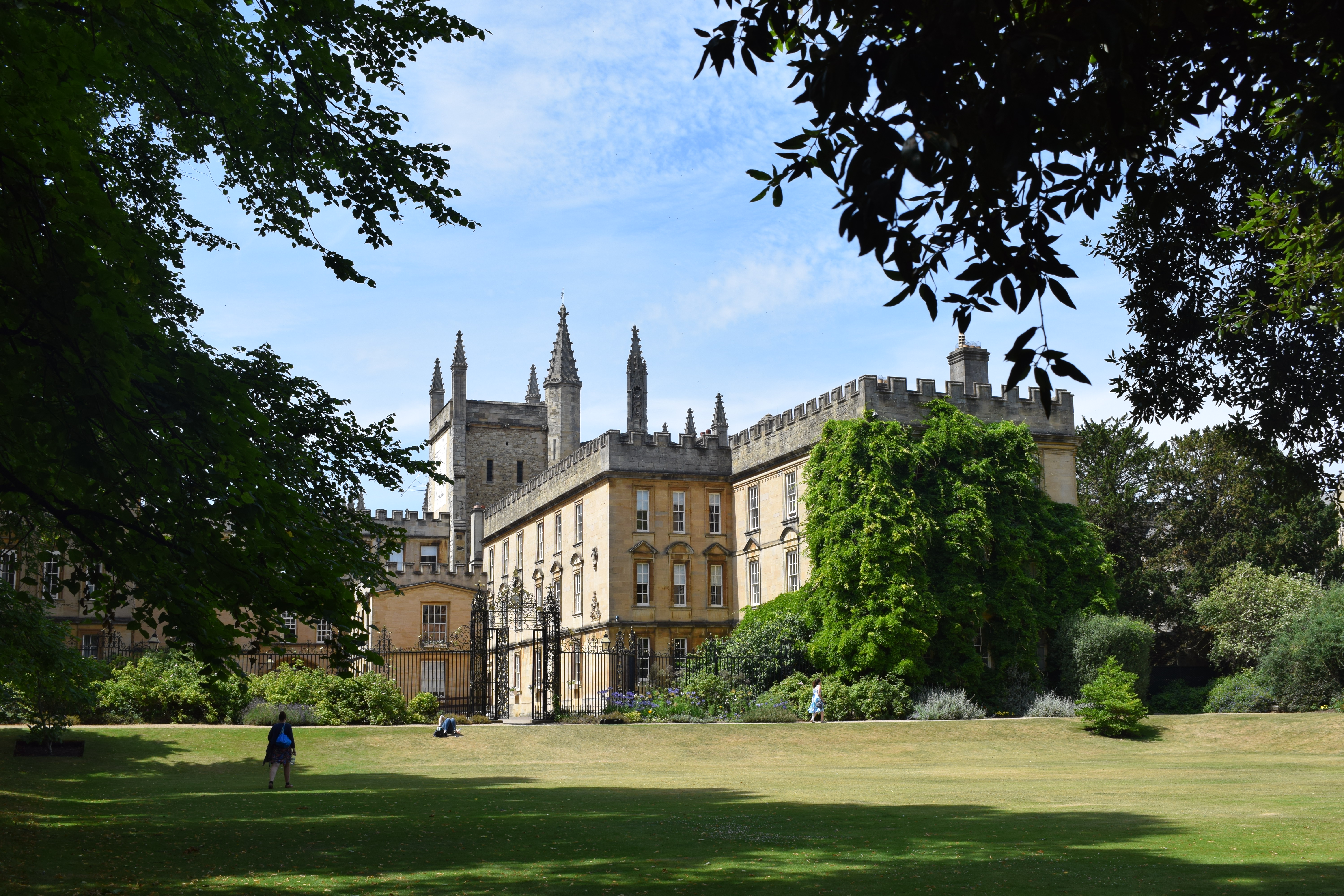 07
September 2019
16:00 - 23:59
Eligible audience
Invited relevant matriculation year groups