In 2019, New College launched an Equality and Diversity Essay Competition, seeking to promote awareness of Equality and Diversity issues. 
The competition asks candidates to write a 2,000 word essay on their chosen question from the year's selected topic. 
It is, in fact, two parallel competitions - one for current New College students, and one for Year 12 students at one of our Step Up partner schools. 
2020 Competition
The 2020 Competition was open to Year 12 students from one of our Step Up partner schools, with a concurrent competition open to New College students. The topic was LGBTQ+. 
Winners
Step Up School Winner: Maria Copley, Cardinal Newman Catholic School and Sixth Form College
Step Up School Runner-Up: Kaithlene Spiritu, St Angela's Ursuline School
New College Student Winner: Oliver Smith
New College Student Runner-Up: Jack Underhill
Thoughts from the Winners
Maria Copley, Step Up School Winner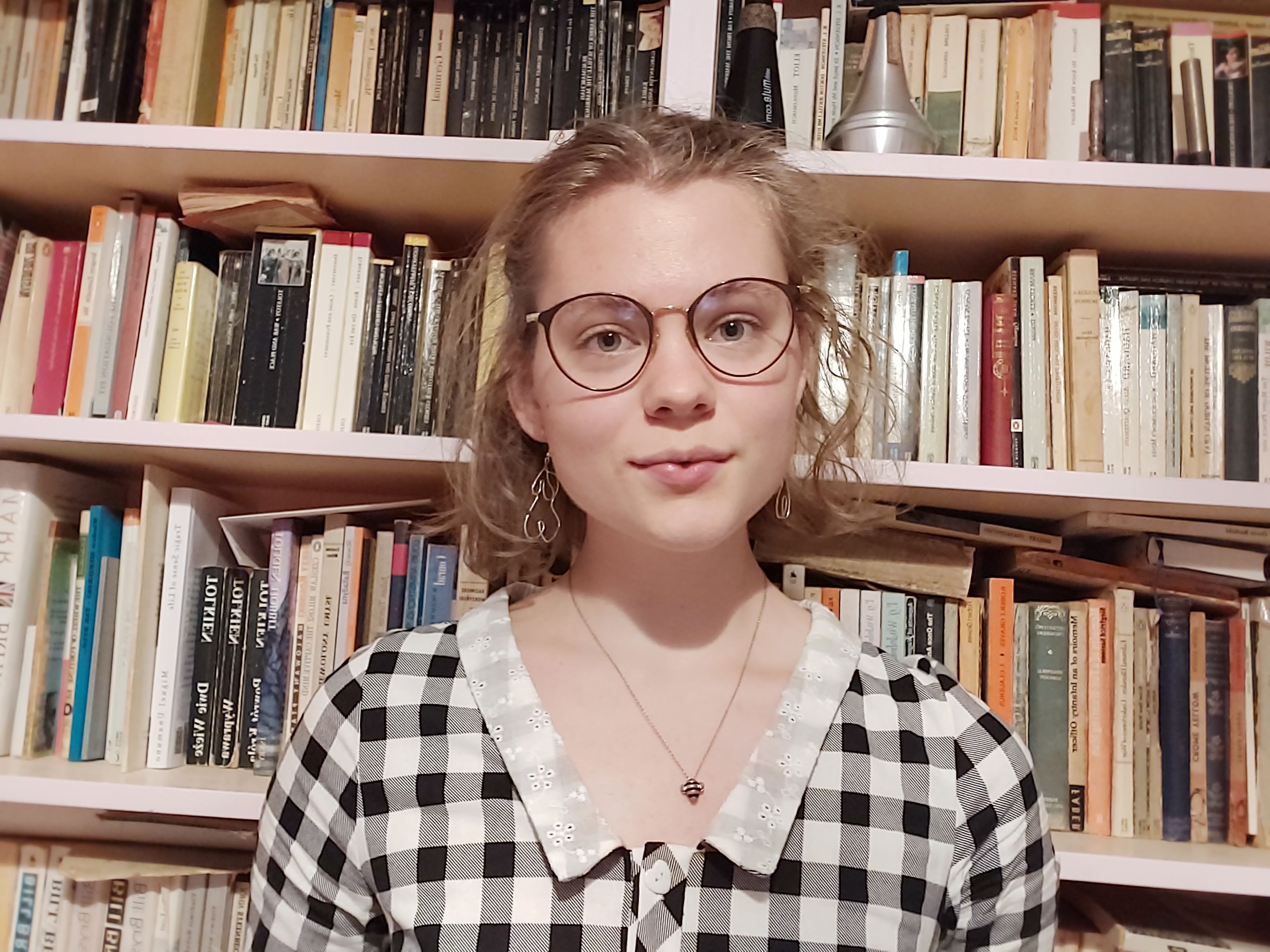 "The question of whether sexual behaviour and sexual identity are synonymous is one which has plagued humanity for centuries, if not longer, and the answer remains a frequently disputed one. However, evidence suggests that the two are far more nuanced than societal macrostructures would have one believe. It is my view that, if the conversation clarifying the differences between the two was widened to a greater audience, the stigma surrounding sexual behaviour and identity would dissipate. Ideally, more people would feel that they could express themselves with greater self understanding, and understanding of others. The stigma associated with the use of labels and their ostensible absolutism would perhaps also be diminished, and reduce the pressure to use labels or for people to feel a duty to 'come out'.
I loved taking a deep dive into exploring this topic, and talking to other people about it, helping them to think more deeply about the differences and learn what humans actually do and feel, rather than just blindly believe a tired narrative.
The best way to begin to break down the taboo around labels and sexual behaviour is through education and open conversation, which is why events such as this competition are so important; they encourage people to think about a seemingly abstract topic which is often hushed in 'civilised' conversation. They also push people to research and find real support for their arguments, and hopefully to break down some of their own prejudices along the way! All it takes is for people to be brave enough to try to widen their perspectives.
The Step Up program is also a fantastic opportunity for people who may otherwise have felt too intimidated or cynical about applying to Oxford, or even university generally. It helps give people the confidence in themselves they deserve to help them do something challenging, and meet other people as enthusiastic about their subjects as they are! Hearing other people my age talk about their subjects was truly inspiring, and I feel very fortunate for the support provided by Step Up."
Oliver Smith, New College Student Winner
"In my essay, I argued that the Wolfenden report was the most significant development in LGBTQ+ rights in Britain over the last one-hundred years. The report was written in 1957 (a full ten years before homosexuality was legalised in England). Its authors advocated the decriminalisation of private homosexual acts between consenting men, and its publication spawned numerous public debates on same-sex desire, which helped to make homosexuality an issue that was less privately condemned, and more publicly discussed, if not tolerated. It must be noted that no development in LGBTQ+ rights affects each subsection of the community completely equally; however,  I argued that the report did have repercussions for the wider LGBTQ+ community, as it helped to change the legal treatment of difference and nonconformity more broadly in the United Kingdom. 
The Equality and Diversity Essay Competition is a great way to uplift the minority communities in New College who have historically lacked a voice. This is particularly important for the Step Up schools who enter the competition, as these potential undergraduates - who have had little experience of Oxford life - are shown that New College appreciates and celebrates diversity. It is also important for those already present at New College, as it helps to remind us of our validity and importance as LGBTQ+ students at Oxford University." 
 
Prizes
1st prize - £300
2nd prize - £100
2020 Competition Questions
As always, entrants had to submit a 2,000 word essay - this year, answering one of the following questions: 
How well does the UK medical establishment serve LGBTQ+ people? 
"One should be free to adopt whatever gender identity one prefers, but not whatever racial identity one prefers." Do you agree? 
Is sexual behaviour the same as sexual identity? Has it always been? 
Can studying sexuality and gender in non-human animals teach us anything about LGBTQ+ issues? 
"Queer is [...] whatever is at odds with the normal, the legitimate, the dominant. There is nothing in particular to which it necessarily refers. It is an identity without an essence" (David Halperin, Saint Foucault: Towards a Gay Hagiography). Discuss. 
Do LGTBQ+ people have a duty to come out? 
What is the most important development in LGBTQ+ rights in the UK in the last 100 years? 
After the publication of her final Harry Potter book, J. K. Rowling announced that one of the characters, Dumbledore, was gay. Does that make him so? 
Is the question of whether LGBTQ+ people are "born this way" a purely scientific one? 
Last Year's Competition (2019)
The inaugural 2019 essay competition focused on Afro-Caribbean politics. 
Our winning student was Kofi from Hatcham College in London, one of our partner Step Up schools. His essay "Has Rastafarianism strengthened or undermined existing Afro-Caribbean cultures?" was selected as the winner by New College History Tutor Alexander Morrison. 
Kofi came up to New College with his family to receive his prize and have lunch with the Warden in the Lodgings, as well as having a tour of the College with a current student.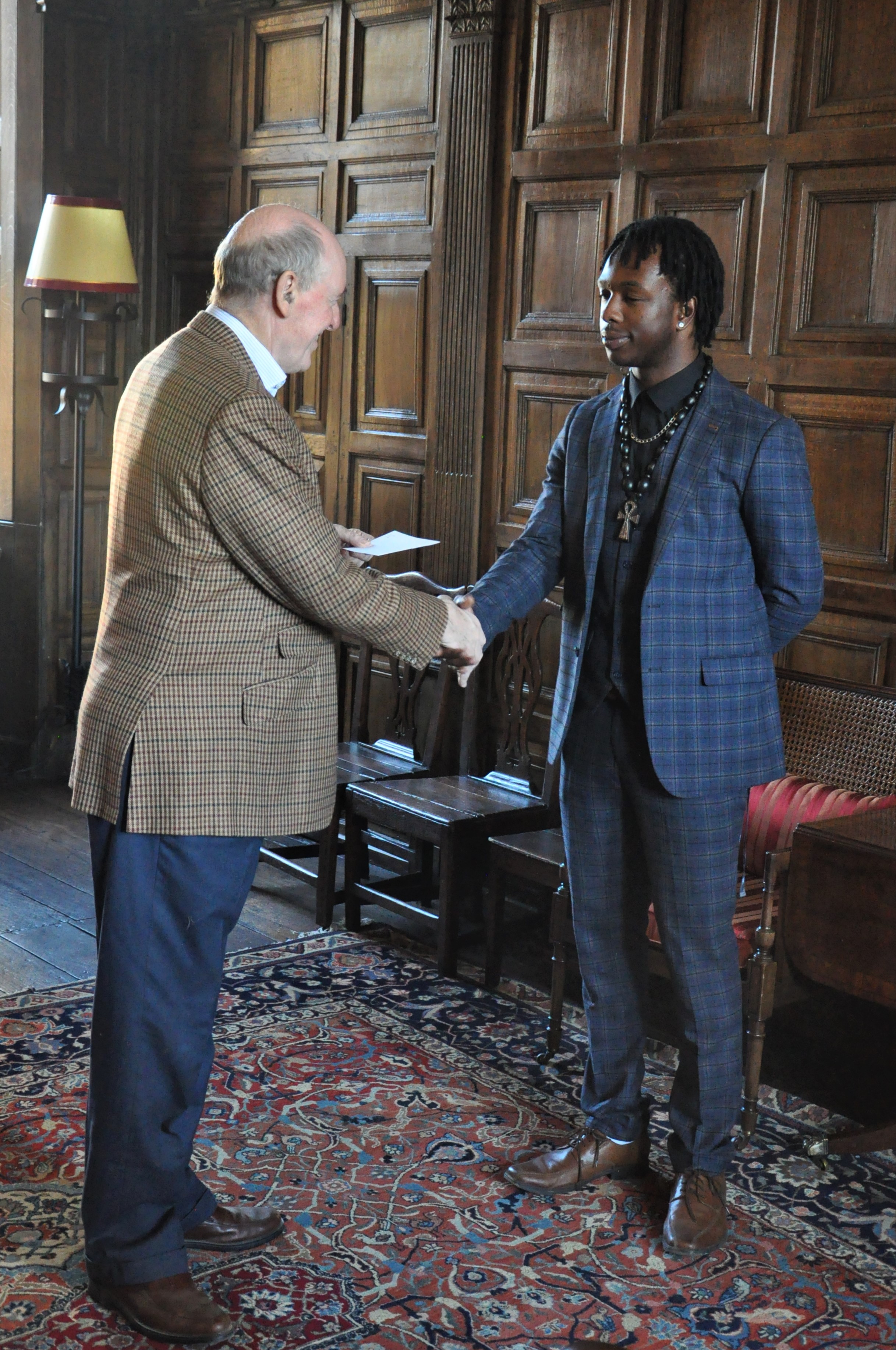 Explore further
Discover more about New College
Step Up - our Outreach initiative
Play
Our extensive range of social and cultural opportunities can enrich your studies.