Remembrance
This morning, New College held a ceremony in the Ante-Chapel in remembrance of the fallen of all wars. 
Staff, students, fellows, and guests observed 2 minutes' silence, and wreaths were laid in front of New College's war memorials. 
We will remember them. 
The Letter from Leslie Hunter
This morning's service featured the reading of a letter from Leslie Hunter, Classics Fellow, to Warden Spooner on 21st July 1916. 
'I was most dreadfully grieved to hear when I arrived here of Geoffrey [Smith]'s death which I had not seen in the papers. All the men who seem to have most brilliant careers before them are the first to be cut off. I can't imagine three men of greater promise and distinction than our three, [Smith, G. L. Cheeseman and A. G. Heath]. I very much want to come back myself and help start this peace going again after the war. So we'll hope that it will fall out so.
My feelings about this college are so strong & deep that I can't express them: and since the war began my gratitude & love for it have grown still greater, as I see what a part its members have played, & what a price has been exacted for their service. I should like you & the older fellows to know especially how grateful I feel for all your kindness & unwearying encouragement to me: I think that during my time here as Fellow we have indeed been a real household of good fellowship, and have found how good and joyful a thing it is to dwell together in unity.
If I don't come back here again, it won't be my own fault: but in that case I should like the College to have the first use of any of my Classical Books they found useful...
But of course I am going if possible to come back & try to relearn my Classics sufficiently to make a younger generation realize there is still a power in them to inspire which few other studies possess.
Ever yours in affection and gratitude, Leslie W. Hunter.'
Leslie Hunter was killed in action in France on 13th August 1916, two days after arriving at the front.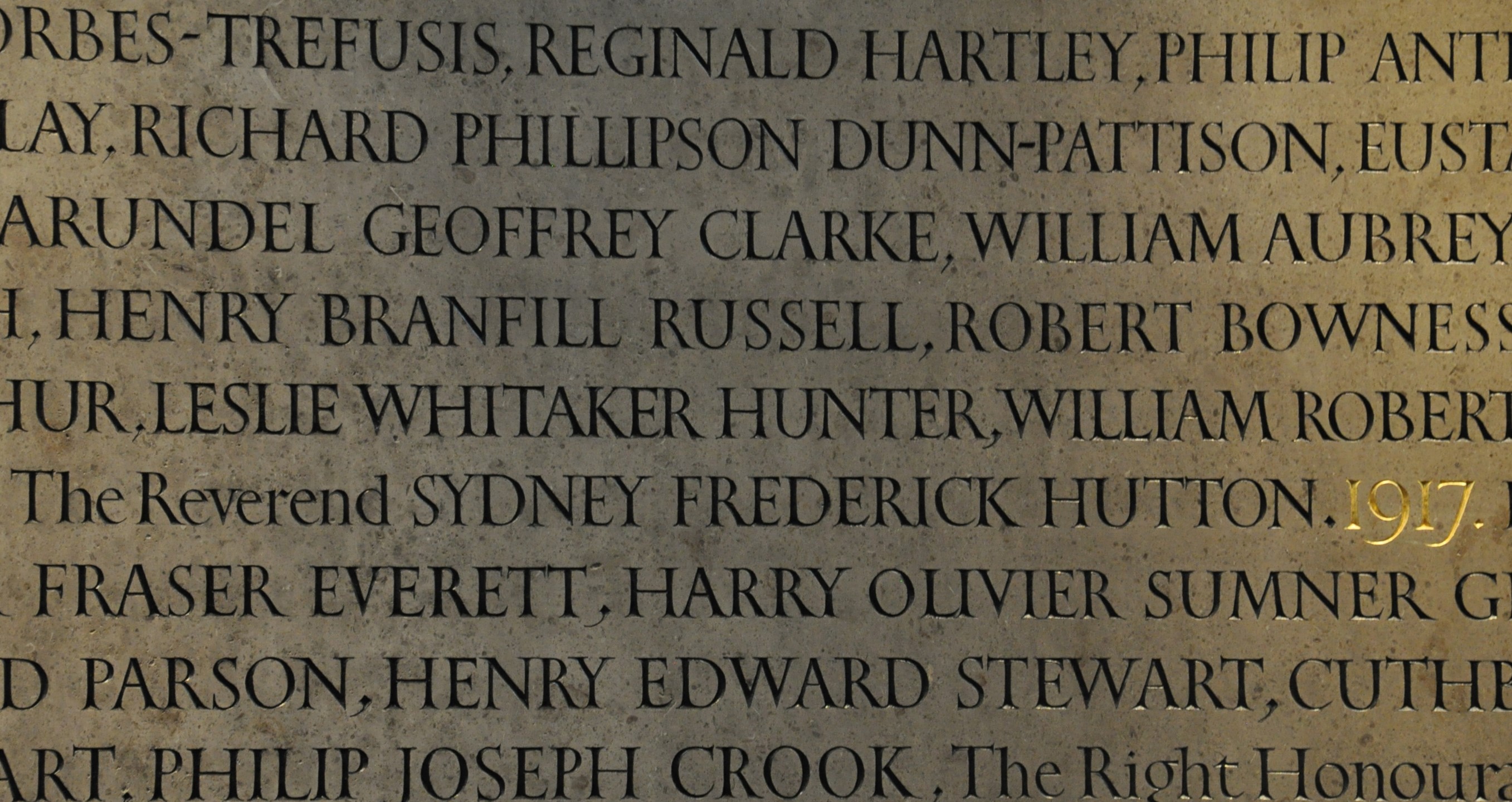 Remembrance Sunday will also be observed in New College. Evensong on Sunday (17:45) with conclude with an Act of Remembrance, while the Choir will sing Justorum Animae (Lassus) and O Pray for the peace of Jerusalem (Howells). 
Why New College?
We aim to make New College your home away from home.