Mapping the Old Quad with New Technology
Have you ever wondered how 3D mapping systems such as Google StreetView or autonomous robots see the world? Similar tools developed by robotics researchers have been used to build 3D reconstructions of New College's medieval quad and the courtyard leading into the garden area with a Mound at its centre using futuristic sensors such as lasers and stereoscopic cameras.
A 3D map of New College's Old Quad and Park coloured according to height
In the last few months robotics researchers from the Oxford Robotics Institute (ORI) including New College DPhil student Russell Buchanan have carried out a project 3D mapping the college. ORI is part of the Department of Engineering Science.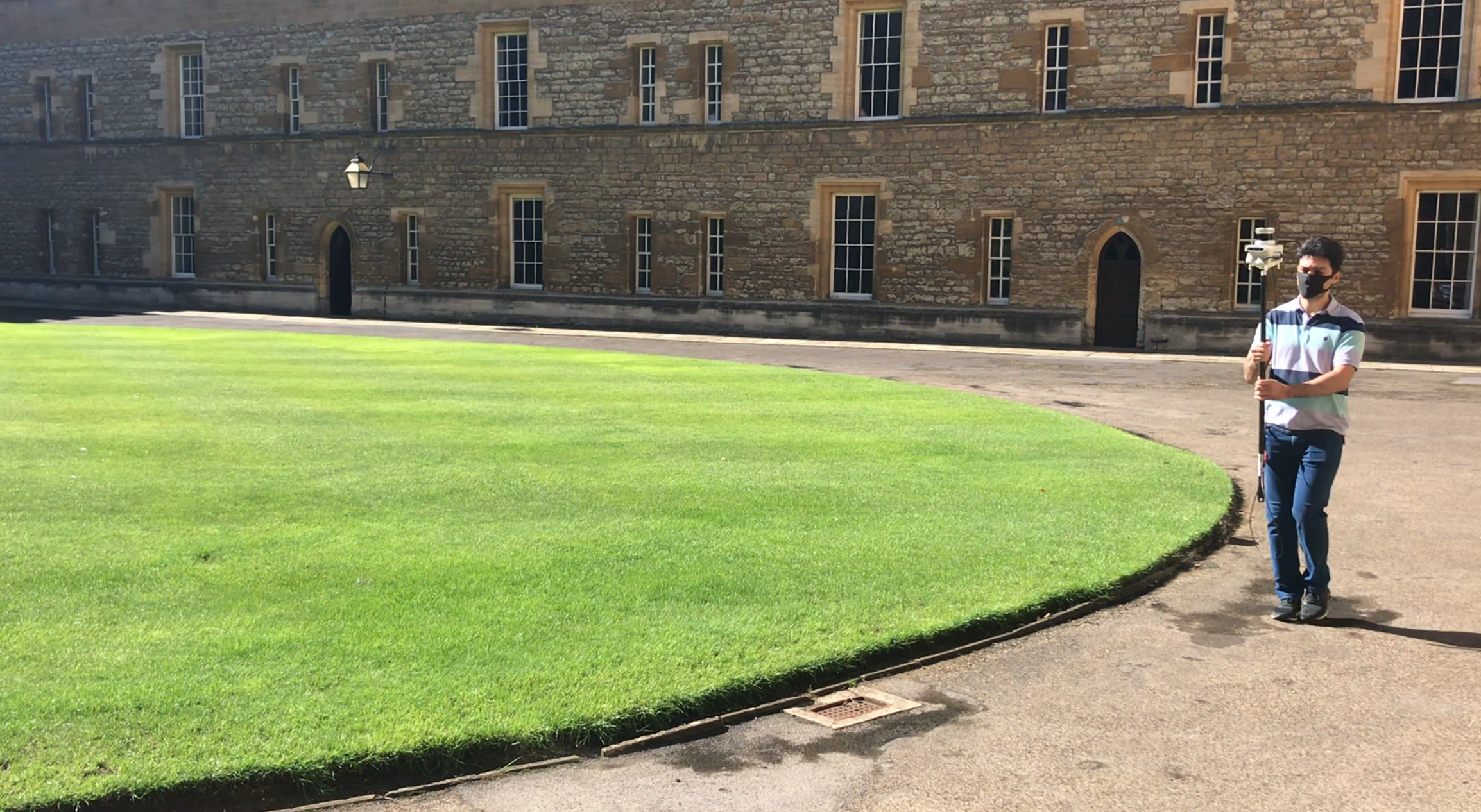 Mapping is carried out at walking speed
The approach involves a special stereo camera and a laser scanner which is carried through the college at walking pace. The cameras record pairs of images at 30 frames per second, while the laser sensor scans the area 10 times per second. Each scan measures thousands of 3D points where laser beams reflect against the building and walls. The visual and laser measurements are combined using ORI's mapping software into a unified map as you see in this video. 
A paper describing this work authored by Dr. Milad Ramezani will appear at the International Conference on Intelligent Robots and Systems (IROS) in November 2020:
Take a look at the 3D maps and different usages of the dataset. The team hopes to be back at New College soon with their 4 legged robot mapping autonomously!
The device combines lasers and stereo cameras which are also used on ORI's walking robots. 
This article was submitted to the College by Russell Buchanan, New College DPhil student