New College Law Society Dinner, Saturday 22 April 2023


The New College Law Society is delighted to invite New College Old Members who read, or who now work in, law to the New College Law Society Annual Dinner, which will take place on Saturday 22nd April 2023 at New College. As many will already know, this dinner is a great opportunity to connect Old Members in all stages of their career with current students who have an interest in the law and law related careers.
The Dinner will again be a black-tie event. The evening will begin with a drinks reception at 6:45pm in the Founders Library, followed by dinner in the New College Hall from 7:15pm. This year's guest of honour will be Her Honour Wendy Joseph KC, who after a successful career as a criminal law barrister spent the latter part of her career as a judge, after being appointed as only the third full-time female Old Bailey Judge. Following her retirement from this position in 2022, Judge Joseph has spent time promoting public understanding of the judiciary, and also published a fascinating memoir entitled "Unlawful Killings".
There will also be an opportunity to attend a prize moot before the dinner. Last year's moot was a tremendous success, and the audience was of great encouragement to the mooting students. Further details on this will follow in due course.
This year, Slaughter and May has generously sponsored the dinner. The price is £75 per head, and you are able to extend the invitation to one further guest. Thanks to the Slaughter and May sponsorship we are offering a discounted price to current New College students.
Booking is now closed.
Should you have any questions in the meantime, please email oldmembers@new.ox.ac.uk and a member of the New College Development Office will get back to you as soon as possible.
We look forward to hearing from you.
Kind regards,
Megan Mounty
New College Law Society President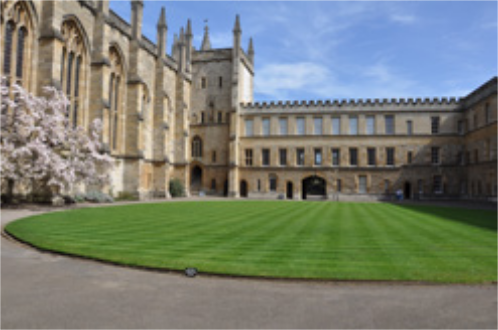 22
April 2023
18:45 - 23:00
Dress code
Smart evening attire