The College is now operating under the restrictions of the latest government-imposed lockdown.  Students should not return to College until further notice, except for those who have received individual permission to do so from the Academic Office, or are research graduates who are unable to work from home or research graduates for whom the College is their primary residence.
The central College site will remain open providing essential services the lodge is open 24 hours a day 7 days a week 01865 279500.  
Covid-19 Information for Students, Staff, and Fellows
The health, welfare, and safety of all its members is of utmost importance to New College. The situation regarding the Novel Coronavirus (COVID-19) is rapidly changing and we are monitoring it closely. We ask that you read the following advice carefully, and provide details where requested.  These actions will enable us to respond swiftly, and provide help to all members, as necessary. Please note that you should continue to look to the University website and the government website as primary sources of information.
New College is following advice from several sources, including the NHS, Public Health England, the World Health Organisation, and the Foreign and Commonwealth Office, as well as working within the guidance given by the Conference of Colleges and the Central University.
A message from the Warden
Around the world, many universities have decided not to bring their students back this autumn. I am convinced that Oxford's decision to open as much as possible is the right one. Of course there are risks. But the reason I am optimistic is that I am convinced of the common sense and caring attitude both of those who are here and those who will be coming up for the first time. The JCR, MCR and SCR are working together to make the New College experience as safe as possible. A little bit different, yes: but still there in the essentials. TO those who will be joining us as Freshers, we eagerly look forward to welcoming you. You are joining a very special place which I believe you will come to cherish as much as all of us who are here. In the pandemic, more than ever, our College motto stands the tests of time.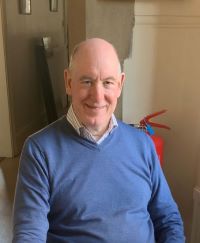 Miles Young,
Warden. 
A message from the Dean
In the current COVID-19 circumstances, New College has adapted many aspects of its operations in the interests of safety for all College members and staff. It is important that you are familiar with these extra requirements, that you follow any instructions and signage that has been placed around the College site, and be aware at all times of the needs of others.
You should ensure that your own information is up to date; please use the University's COVID-19 Response pages.  The link can also be found on the Dean's Handbook page, where there are copies of the Student Contract and the COVID-19 Student Responsibility Agreement. There is also a pdf copy of The Handbook of New College (of which you will, as usual, receive your own hard copy); it provides the framework through which all COVID instructions will be interpreted.
You should feel free to get in touch with me, or a member of the Decanal Team, if you have any questions on Decanal matters.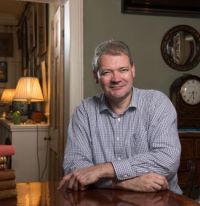 Michael Burden,
The Dean
 
A message from the Home Bursar
As we enter the 'new normal' the College and all its members are working hard to ensure that we enjoy the new term in a safe and secure environment.  This is a collective effort and so together we make a mutual agreement to respect each other, help and care for one another. My team and I are ready to welcome you to a Covid-19 secure College and are here to support you in anyway we can.
Look forward to seeing you soon.
Gez Wells,
Home Bursar
A message from the Dean of Divinity
The chapel is one of the key gathering places for the college, and it will be so good to be able to be together in the chapel again this term, starting with Freshers' Evensong on Sunday 11 October at 6.45pm. All current students, staff and fellows are very welcome at chapel services: the main services with music this term are evensong on Sundays (normally 5.45pm), compline on Tuesdays at 9pm and a eucharist on Thursdays at 6.15pm. Compline is a favourite with students as a way to end a busy day with 20 minutes of sublime music from the men of the choir. This term we won't be able to have tourists or visitors at services, so hearing our world-famous choir in person is even more of a privilege, and one that you should add to your not-to-be-missed list for your time at New College. The Associate Chaplain and I are also experienced pastoral listeners who are available to any student or staff member whether it's for a friendly chat or as a chance to think more deeply about our inner lives. We do have a particular role in supporting students' religious needs, but if you come to see us we won't talk about faith unless you do.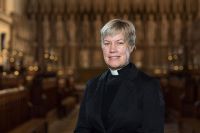 Erica Longfellow,
Dean of Divinity, Chaplain and Fellow
A message from the Tutor for Welfare
Whether you are arriving at New College for the first time, or returning, we are all facing uncertain times. We know that you don't plan to need the Welfare Team, but it can happen to any of us – and during the COVID pandemic, things can feel more stressful and challenging than usual. Couple that with trying to work on your Oxford degree, surrounded by new and old friends, and it would be quite understandable if there are moments when you'd really like some help and support.
Please do reach out to any member of the Welfare team if you get to that point – we'd much rather we heard from you and were able to help, than you bottle it up and try to "battle on through."
Look out for each other and stay safe.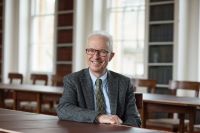 Jonathan Black,
Tutor for Welfare
A Message from the MCR President
We all know that the upcoming term will be different, but no matter what happens we in the MCR will do our best to ensure that it will as good and safe as it can be. Many graduates have stayed in Oxford since the beginning of the pandemic, and I am happy about how we have rallied and taken care of each other. From providing bulk food orders when the supermarkets were struggling and delivering necessities to students in isolation, to social events both on Zoom and outdoors (even a distanced Open Mic Night), we have done all we can to make everyone feel comfortable and safe. 
I am confident that we will keep doing so in the months to come, and on behalf of the MCR I welcome you as you join us at New College. I personally found Oxford a great place to be even during a pandemic and hope you will feel the same. 
Steffen Ridderbusch,
MCR President
 
A message from the JCR President
Hi, my name is Izi and I'm the JCR President. My role is to represent the interests of the undergraduates at New College, and to ensure that our student community is a place where everyone is able to thrive, both academically and socially. The JCR Committee has been working hard with College over the summer to ensure that students will feel welcome and excited about their next few terms in Oxford, in spite of the challenges of Covid-19. Our College community has always been positive and warm and, now more than ever, we must work together to protect each other and keep our beautiful college open. The challenges we are facing this year are new to all of us, but the Committee and I are determined to help in any way we can to make the coming year as safe and enjoyable as possible for everyone.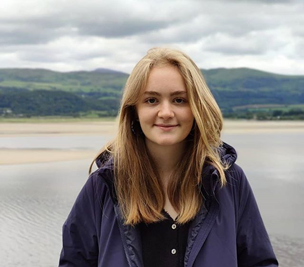 Isobel Cook,
JCR President
The Main College Site
The College is closed to all non-members and will remain so throughout Michaelmas term. Non New College students who need to attend tutorials here at New College can do so by entering the College via the Holywell Lodge and signing in on arrival.
Please do not come to the College if you are suffering any symptoms common to Coronavirus
Covid-19 Secure measures around College
 
To ensure the College can be Covid-19 Secure we will adhere to wearing face coverings in all outdoor and indoor shared spaces and by staying 2 metres apart wherever possible. Members should practice good hygiene routines with hand sanitizer stations placed throughout College. Please follow the one way systems in place around College and comply with instructional signage.
 
Anyone with concerns about Covid-19 secure breaches should report them to the Home Bursar gez.wells@new.ox.ac.uk.
National Restrictions
Full guidance on National restrictions can be found on the University pages.
Keep inf​​ormed​
We strongly encourage everyone to check the dedicated University webpage regularly to keep informed of the latest local advice.  The webpage has information on a list of frequently asked questions covering a variety of areas from travel to teaching. This webpage outlines the latest advice for staff and students, based on Public Health England (PHE) and Foreign and Commonwealth Office (FCO) guidelines.  You may also find the Foreign Travel Advice site and the NHS Website informative.
Please note in particular the process to follow if you experience symptoms of the virus:
Students in residence should immediately inform the Home Bursar Gez Wells via the covid-19 email address (easresults@new.ox.ac.uk). Your information will be handled discreetly but it is important that the College knows you are unwell with a suspected case on site. You must book a test and immediately begin a period of Self-Isolation
Staff should inform their line managers and (easresults@new.ox.ac.uk) if they will be unable to perform their normal duties due to self-isolation
Fellows please let the College Office and (easresults@new.ox.ac.uk) know if you are self-isolating and unable to carry out College duties.
​​*Where students are required to self-isolate, on medical advice and in College accommodation, it will be necessary to make arrangements to ensure their safety and that of others. In some cases it may be necessary for individuals to relocate to another room and the Home Bursar will determine the safest arrangements for all concerned. The Home Bursar (Lodge if out of hours) will assist with and advise on all such matters at the time.
Cleaning and hygiene​
At this time of year, viral respiratory infections such as colds and influenza are very common in the community within the UK.  To reduce the general spread of viruses, you should maintain good hand, respiratory, and personal hygiene, and:
wash your hands often with warm water and soap
use tissues to trap germs when you cough or sneeze
bin used tissues as quickly as possible
The College is following the guidance from the government website for educational settings, including ensuring regular cleaning of high risk areas and specialist cleaning where it is advised.