Catriona Kelly
Tutor in Russian; Professor of Russian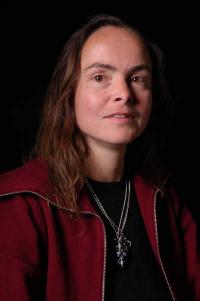 catriona.kelly@new.ox.ac.uk
Catriona Kelly was born and brought up in London, and studied Russian at Oxford and the University of Voronezh. After holding various research fellowships at Christ Church, Oxford, she taught for three years at the School of Slavonic and East European Studies, University of London, before taking up her present post in 1996.
She has published widely on Russian culture, especially of the Late Imperial and Soviet periods; her interests range from modernist poetry to the visual arts, women's writing and cultural history. Her books include Petrushka, the Russian Carnival Puppet Theatre (CUP, 1990); A History of Russian Women's Writing, 1820-1992 (OUP, 1994); An Anthology of Russian Women's Writing, 1777-1992 (OUP, 1994); Refining Russia: Advice Literature, Polite Culture, and Gender from Catherine to Yeltsin (OUP 2001), Russian Literature: A Very Short Introduction (OUP 2001), Comrade Pavlik: The Rise and Fall of a Soviet Boy Hero (Granta 2005) and Children's World: Growing Up in Russia 1890-1991 (Yale 2007) (www.mod-langs.ox.ac.uk/russian/childhood).
She is the co-editor of two introductory cultural histories of Russia and the Soviet Union, Constructing Russian Culture in the Age of Revolution and An Introduction to Russian Cultural Studies (both OUP 1998), and of Utopias (Penguin 1999), an anthology of Russian modernist texts, and she has published translations of various Russian authors, among them Tsvetaeva, Mayakovsky, Elena Shvarts, Olga Sedakova and Leonid Borodin. In 2007-2011, she led the project 'National Identiy in Russia from 1961', supported by a major grant from the Arts and Humanities Research Council ( www.mod-langs.ox.ac.uk/russian/nationalism). Her book resulting from the project, St Petersburg: Shadows from the Past wil soon appear from Yale University Press.
She visits Russia frequently to work in libraries and archives, and is currently organising an oral history project (interviews with focus groups of individuals about their childhoods) in St Petersburg (see www.ehrc.ox.ac.uk/lifehistory).
Over the last few years, she has presented papers in Austria, the Netherlands, Finland, Norway, Germany, Switzerland, France, and the USA as well as at many venues in Britain, has published reviews in the Times Literary Supplement, the Guardian, and the Evening Standard, and has made various appearances on radio and television. Professor Kelly teaches a range of options for the Russian degree, including Tolstoy, Dostoevsky, Pushkin, twentieth-century poetry, women's writing, and Russian cinema (especially Eisenstein, Tarkovsky).
She has supervised graduate students working in numerous areas of Russian literature and cultural history, including the feminine in the works of Andrei Platonov, the history of the Russian spa, iconoclasm in the post-Stalin era, academic literary history in the Late Imperial era, foolishness and stupidity in twentieth-century literature and culture, 'experimental schools' in 1920s Russia, cultural memory in Novgorod, Pskov, and Vologda, 'sacred spaces' in post-Soviet Russia, the representation of interior space in 1920s literature and film, literature teaching in Stalinist schools, sport in the Brezhnev era, the Komsomol and the revival of the Communist project in the 1960s, the Soviet 'civilising mission' and international development in Afghanistan, and 'post-memory' in modern Russia.