Stephen Mulhall
Tutor in Philosophy; Professor of Philosophy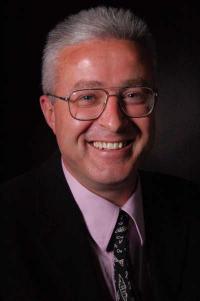 stephen.mulhall@new.ox.ac.uk
Stephen is a Professor and Fellow in Philosophy, and has been at New College since 1998. He was previously at All Souls College, Oxford, and at the University of Essex.
Teaching
In college, Stephen gives tutorials in ethics, the philosophy of religion, aesthetics, Wittgenstein, and Post-Kantian philosophy. For the university, he currently gives lectures on Heidegger, a graduate class on Wittgenstein, and a graduate seminar on film and philosophy.
Research Interests
Stephen's two main areas of research are the philosophy of Wittgenstein, and some of the key figures in the Franco-German traditions of philosophy arising from Kant - especially Heidegger, Sartre, Nietzsche and Kierkegaard. These philosophers tend to take a rather critical view of the ways philosophy is done in contemporary Anglo-American circles. He also has an interest in the ways literature and film relate to philosophy.
Selected Publications
'The Self and Its Shadows: A Book of Essays on Individuality as Negation in Philosophy and the Arts' (2013)
'The Wounded Animal: J.M.Coetzee and the difficulty of reality in literature and philosophy' (2009)
On Film (second edition - 2008)
'Wittgenstein's Private Language' (2006)
'Heidegger and "Being and Time"' (second edition - 2005)
Inheritance and Originality (2001)