Antiquarian & MSS Collections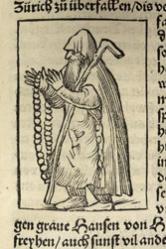 New College Library holds c.30,000 pre-1850 volumes, including c.340 incunabula and c.560 STC books, and the cataloguing of these onto SOLO is now complete.  The catalogue entries on SOLO for our antiquarian material also have copy-specific notes (i.e. information about provenance, binding, imperfections, etc.) and these are continually updated as more information comes to light.
There are also c.400 medieval manuscripts, most of which are listed in "Coxe, H.O.: Catalogus codicum MSS, qui in collegiis aulisque Oxoniensibus", 1852.  In addition a new catalogue of our manuscripts is underway and sample entries can be viewed from the Library and Archives front page. It should be noted that manuscripts cannot be listed on SOLO.
All enquiries about pre-1850 books and manuscripts should be made to the Librarian and access to these volumes is by appointment only.  As none of this material is stored in the main library, unfortunately 'same-day' service is not possible.