Michael Burden
Tutor in Music; Dean; Pictures & Chattels Fellow; Professor of Opera Studies
BA (Hons), MA (Adelaide), MA (Oxon), PhD (Edinburgh)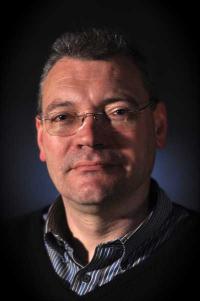 michael.burden@new.ox.ac.uk
Michael Burden is Fellow in Music at New College, and Professor in Opera Studies in the University. He did his undergraduate and graduate work at the University of Adelaide in South Australia, and his PhD at the University of Edinburgh in Scotland. He has served on the Council of the Royal Musical Association, is a patron member of the American Society for Eighteenth-century Studies, a trustee of Répertoire International des Sources Musicales (RISM), and is currently the Past President of the British Society for 18th-century Studies. 
He is Dean of the College, and also holds the offices of Chattels Fellow and Portraits Fellow. He served for some years on the University of Oxford Committee for the Museums and Scientific Collections, and is currently a Visitor of the Ashmolean Museum. Outside music, his interests are in art, architecture, and detective fiction.   
Teaching
He teaches music history across the course from Medieval to 21st century. His special subjects include most opera topics, music historiography, and music analysis. He is also director of New Chamber Opera, which during the term stages performances involving undergraduates.
Oxford-Princeton Collaborative Research Grant
With Wendy Heller in the Music Department at Princeton University, he holds on of the Oxford-Princeton Collaborative Research Grants.  Running from 2011-12 to 2013-14, the subject is Staging History: performing the past in the theatres of London and New York, 1770-1870, and those involved are Victoria Ascheim, Micaela Baranello, Jonathan Hicks, David Kennerley, Ellen Lockhart, James Steichen, and David Stuart.
Selected Recent Publications
For a full list of publications, click here to see the Faculty of Music pages.
London Opera Observed 1711-1844, 5 vols (London: Pickering and Chatto, 2013).

Impresario and Diva: Regina Mingotti's years at London's King's Theatre, Royal Musical Association Monograph 22, (2013).

'When Giulio Cesare was not Handel's Giulio Cesare; the opera on the London stage in 1787', Musicorum 14 (2013), 109-122.

'Music: and so to the Movies', Journal for Eighteenth-Century Studies: Special Issue: The State of the Discipline, 43/4 (2011), 453-460.

'Stage and Costume Designers Working at the Italian Opera In London: the Evidence of the Librettos 1710-1801', Theatre Notebook, 65/3 (2011), 126-151.

'Pots, privies, and WCs; crapping at the opera in London before 1830', Cambridge Opera Journal, 23/2 (2011), 27-50.

'Visions of dance at the King's Theatre: reconsidering London's "opera house"', Music in Art: International Journal for Music Iconography, 36/1-2 (2011), 92-116.

William Walton, The Bear. William Walton Collected Edition (Oxford University Press, 2010).

'The Ballet de La nuit', in Le Ballet de la Nuit: Rothschild B1/16/6, ed. Michael Burden and Jennifer Thorp (New York: Pendragon, 2010).

Henry Purcell, The Fairy-Queen (London: Eulenberg, 2009); the first complete edition of both the text and the music.

'Imaging Mandane: Character, Costume, Monument', Music in Art: International Journal for Music Iconography, 34/1-2 (2009), 107-136. 
There are also essays on aspects of the London theatre in The Oxford Handbook to the Georgian Playhouse, 1737-1832 (Oxford, 2014), Eighteenth Century Shakespeare (Cambridge, 2012), Ancient drama in music for the modern stage (Oxford, 2010), The Cambridge Companion to Eighteenth-century Opera (Cambridge, 2009), Pietro Alessanro Guglielmi (1728-1804) Musicista italiano nel Settecento europeo, Musica Tuscana XV (2009), The Cambridge History of Eighteenth-Century Music (Cambridge, 2009),  and The Cambridge Companion to the Theatre (Cambridge, 2007),