Mari Sako
Professorial Fellow; Professor of Management Studies
MA Johns Hopkins, MSc PhD Lond, MA Oxf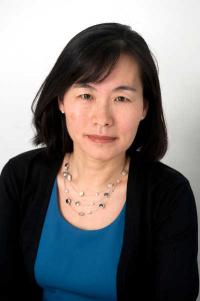 mari.sako@sbs.ox.ac.uk
Introduction
I am professorial fellow at the college, and Professor of Management Studies at Said Business School.  I was previously at LSE, and have also held visiting positions at Kyoto University, Tokyo University, Ecole Polytechnique, and MIT.
Teaching
I teach about Global Strategy for the MBA, MSc, and Diploma programmes at Said Business School.  I also enjoy teaching on executive education programmes.
Research Interests
I research about global expansion of business firms and consequences for human resources.  Currently, my research focuses on the globalization of professional services firms, especially law firms, and its implications for the professions.
Selected Publications
Sako, M. (2006) Shifting Boundaries of the Firm (Oxford University Press)
Crouch, C., Finegold, D., and Sako, M. (1999) Are Skills the Answer? (Oxford University Press)
Sako, M. (1992) Prices, Quality, and Trust (Cambridge University Press)