Opera in the Warden's Garden
In July 2022 the New Chamber Opera will perform its annual summer event at New College. The opera will be:
Le astuzie femminili
(Feminine Wiles)
1794, Sung in English
By Domenico Cimarosa
It will take place in the Warden's Garden, at New College, preceded by a pre-opera talk lasting approximately 20 minutes, for those that wish to attend. The talk starts at 5pm in the Ante Chapel.
Tickets are £45.00 per person and include a pre-performance glass of Prosecco. Tickets will be dispatched in June 2022.
You can book your tickets via secure payment through the Oxford University Online Store following the links below:
Opera tickets - Saturday 2 July
Pre-Opera Talk Tickets - Saturday 2 July
There is also another performance on Friday 8 July 2022 and to book tickets for this night, please do so via the event page.
There will be a interval supper lasting approximately 75 minutes which will be held in the Cloister. Please bring your own picnic. Chair and tables will be provided. A parking space in College will be found for those with mobility problems. This is a charity fundraiser event for New College.
Priority for this night's performance of the opera is for New College Old Members and their guests, but should we have availability nearer the time we may be able to find you place(s). If you are not an Old Member we would add you to a waiting list.
COVID-19: for all our events we will of course be mindful of any Government guidance or restrictions and come back to you if circumstance change; we would also ask those planning to come to events to take a lateral flow test before arrival.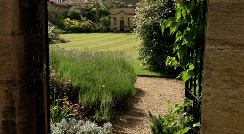 02
July 2022
16:00 - 22:30
Eligible audience
New College Old Members