Rome Drinks Reception
Dear New College Old Members,
You, and a guest, are warmly invited to a New College drinks reception as part of the University of Oxford's "Meeting Minds: European Alumni Weekend in Rome" running from 16-18 March 2018.
The reception will take place on the panoramic terrace of the Residenza Paolo VI, Via Paola VI, 29  I-00193 Rome, (map) between 6.30pm-8.30pm on the Friday night.
There is no charge for the reception. Please let me know by return email if you are able to attend, with the name of your guest if appropriate, and any dietary requirements. I very much hope that you will be able to join us.
The Alumni Weekend includes a series of stimulating academic sessions and a gala dinner at the stunning Villa Miani on the Saturday and an optional brunch at the British Ambassador's Residence on Sunday morning. Full details and an online booking form are available here. If you are planning to attend the Saturday gala dinner, we would also be delighted if you would join our New College table; just tick the relevant box when booking to say that you would like to be seated by College.
Best wishes,
Jonathan Rubery
Communications & Events Manager
New College, Oxford
Tel: +44 (0) 1865 279337
E: jonathan.rubery@new.ox.ac.uk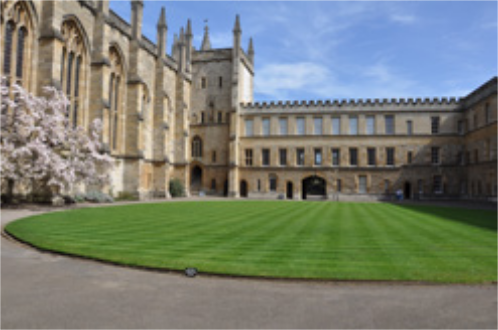 16
March 2018
18:30 - 20:30
Location
Residenza Paolo VI, Via Paolo VI, 29 I-00193 Rome
Eligible audience
New College Old Members