Prizewinning Students - Medicine and Biomedical Sciences
Congratulations to two of our outstanding students who were awarded prizes by the Medical Sciences Division earlier this month as part of this year's FHS Prizes for Biomedical Sciences and Medicine. 
James Alden was awarded the Wronker Prize in Medicine - to the most outstanding candidate on the Register of Medical Students. 
Arun Somanathan was awarded the British Pharmacological Society Prize for his project: Characterization of novel modulators of NAADP-evoked calcium release.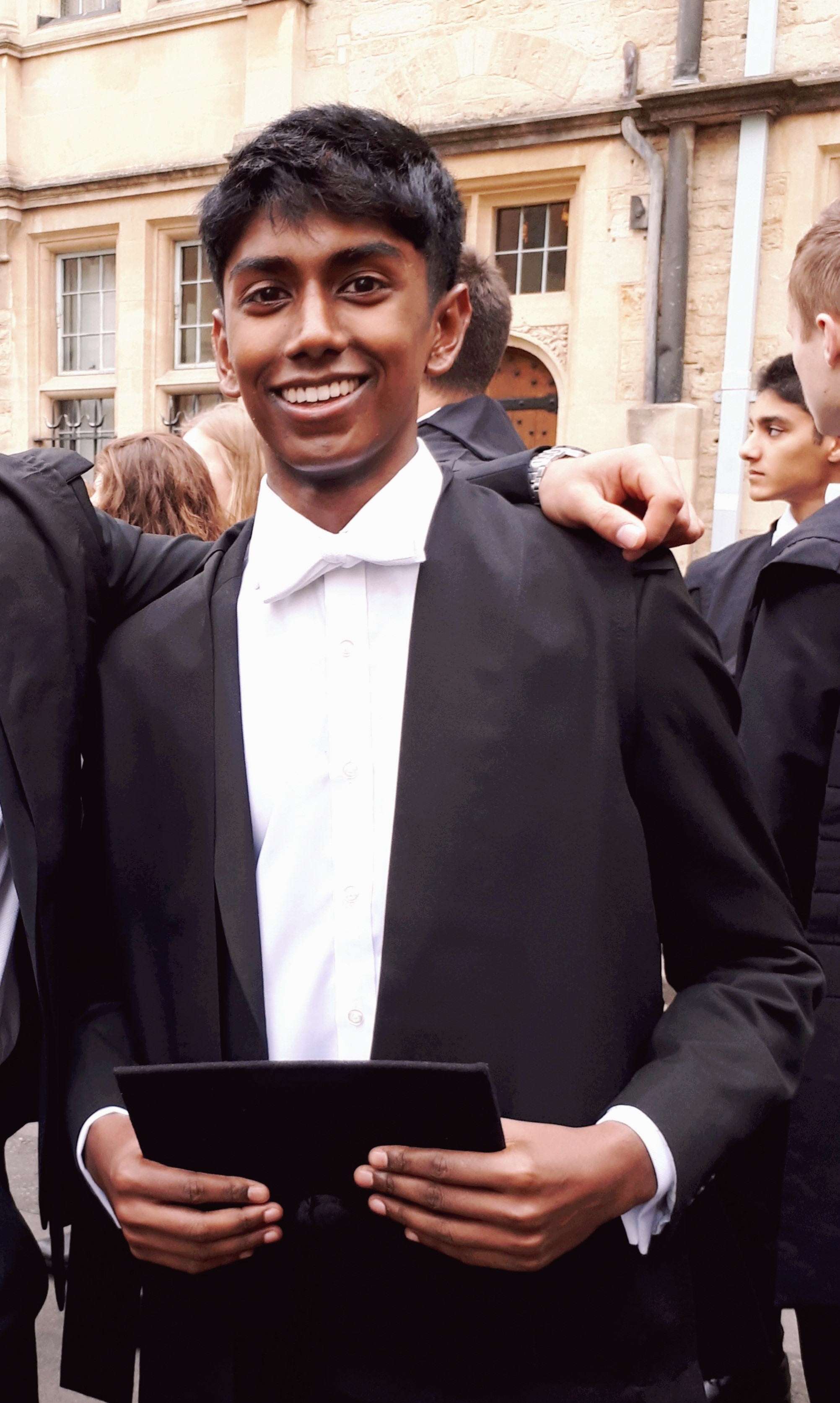 James had the following to say on his receipt of the award: 
"I am extremely honoured to have been awarded the Wronker Prize and I am still speechless that I did. I thoroughly enjoyed the FHS course, and the flexibility that it afforded to research areas of medical science in which I have an interest, both in coursework and in exam material. I am certain that I could not have done it without the backing of my tutors, particularly Grant Churchill and Antony Galione, in supporting me both academically and personally over the last 3 years, and I cannot give them enough thanks for their help."
Huge congratulations to you both from all at New College!