Paraguayan COP26 delegation visit New College
The Paraguayan COP26 delegation visited New College last week, before heading up to the conference in Glasgow. 
Luke Hatton, a 4th year Engineering student here at New College and President of the Oxford Climate Society, arranged the visit and wrote all about it for us: 
'It was a great honour to be able to welcome members of the COP26 Official Paraguayan delegation to New College and to Oxford last week.
Due to Paraguay's recent removal from the red list, the delegates had an extra few days to spend in London & the surrounding area that they had originally set aside for quarantine; we're very glad that they thought of the Oxford Climate Society and reached out to us to co-organize a visit.
During the day we heard presentations from Oxford researchers and the Paraguayan delegation, had a discussion about how to prioritise intergenerational equity in net zero policymaking and also had the chance to get to know each other better over a buffet lunch in New College and drinks in the evening, which the Warden kindly hosted at his Lodgings.
I'm incredibly thankful to all those from the Oxford Net Zero research network and the Oxford Green Ammonia Technology (OXGATE) group who were able to give presentations and share their research on the day, and to the delegates for giving us an update on Paraguay's progress towards net zero and their hopes for the COP26 climate conference; it was a really enjoyable day, and I learnt a lot. It was amazing to build new connections across borders with colleagues who are also devoted to a greener, more sustainable future, and hopefully we will see each other soon in the future. 
I want to give a massive thanks to New College for all the help they provided for the COP26 delegation visit; without the support of the College the visit wouldn't have been possible.'
---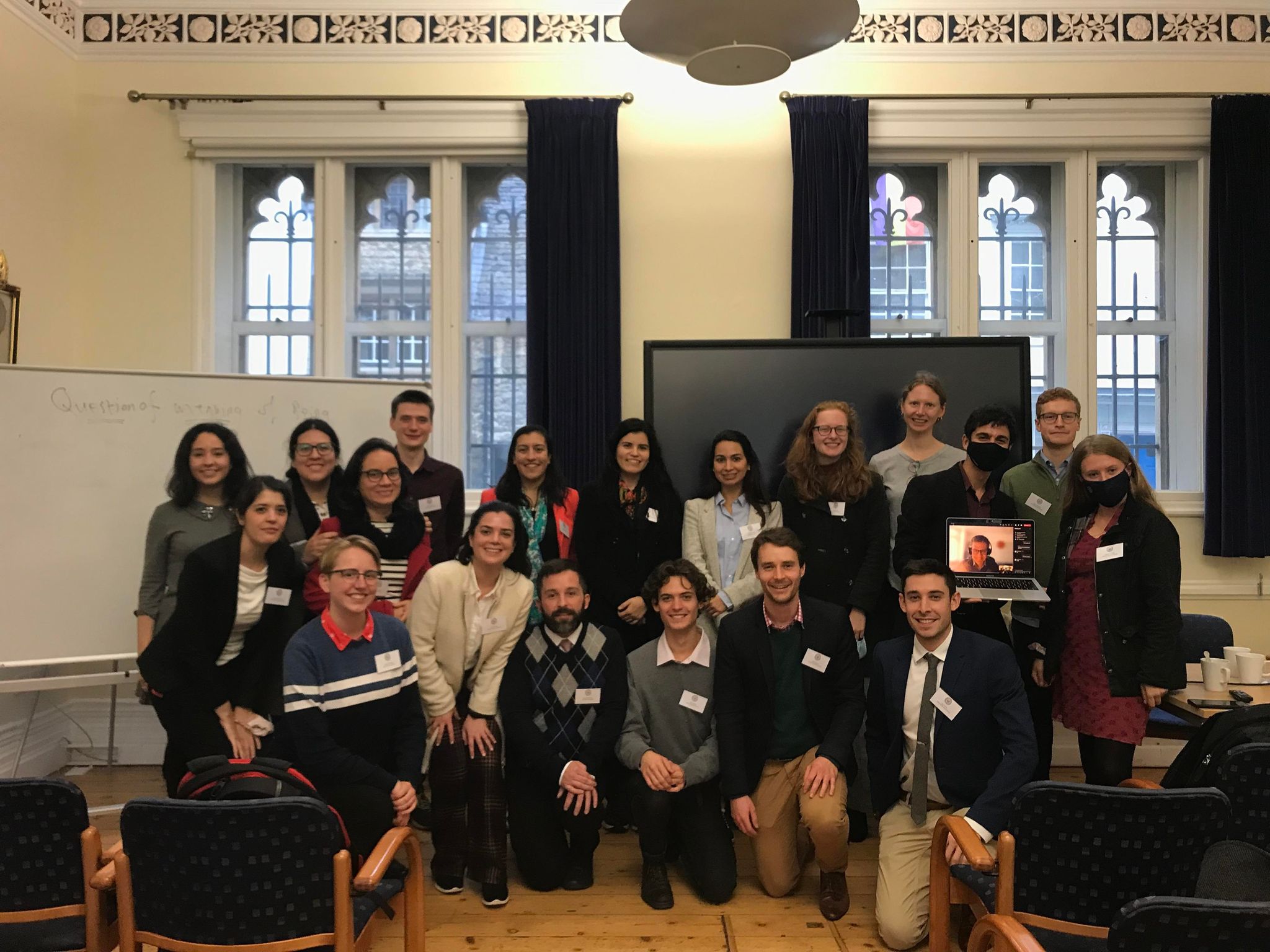 Pictured: the Paraguayan COP26 delegation and members of the Oxford Climate Society in a New College lecture room