Our Historic Garages!
Our former Morris Garages on Longwall were selected as one of ten sites that best display the history of industry, trade and commerce in England. They were chosen by Tristram Hunt, Director of the Victoria & Albert Museum in London as part of a campaign run by Historic England.  https://www.historicengland.org.uk/get-involved/100-places/
These historic English places have now been published in a book, which launched at a celebration event earlier this month.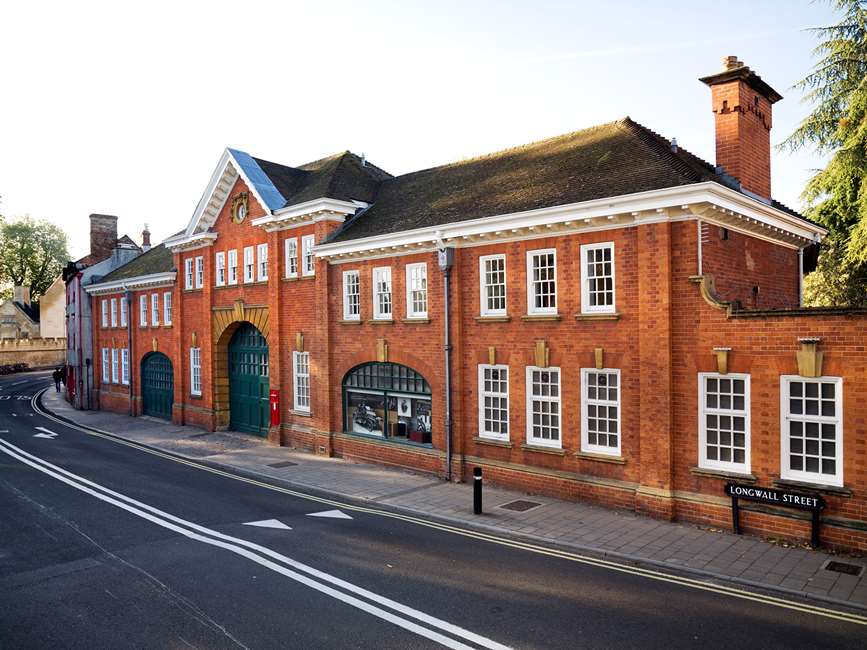 The Morris Garages on Longwall Street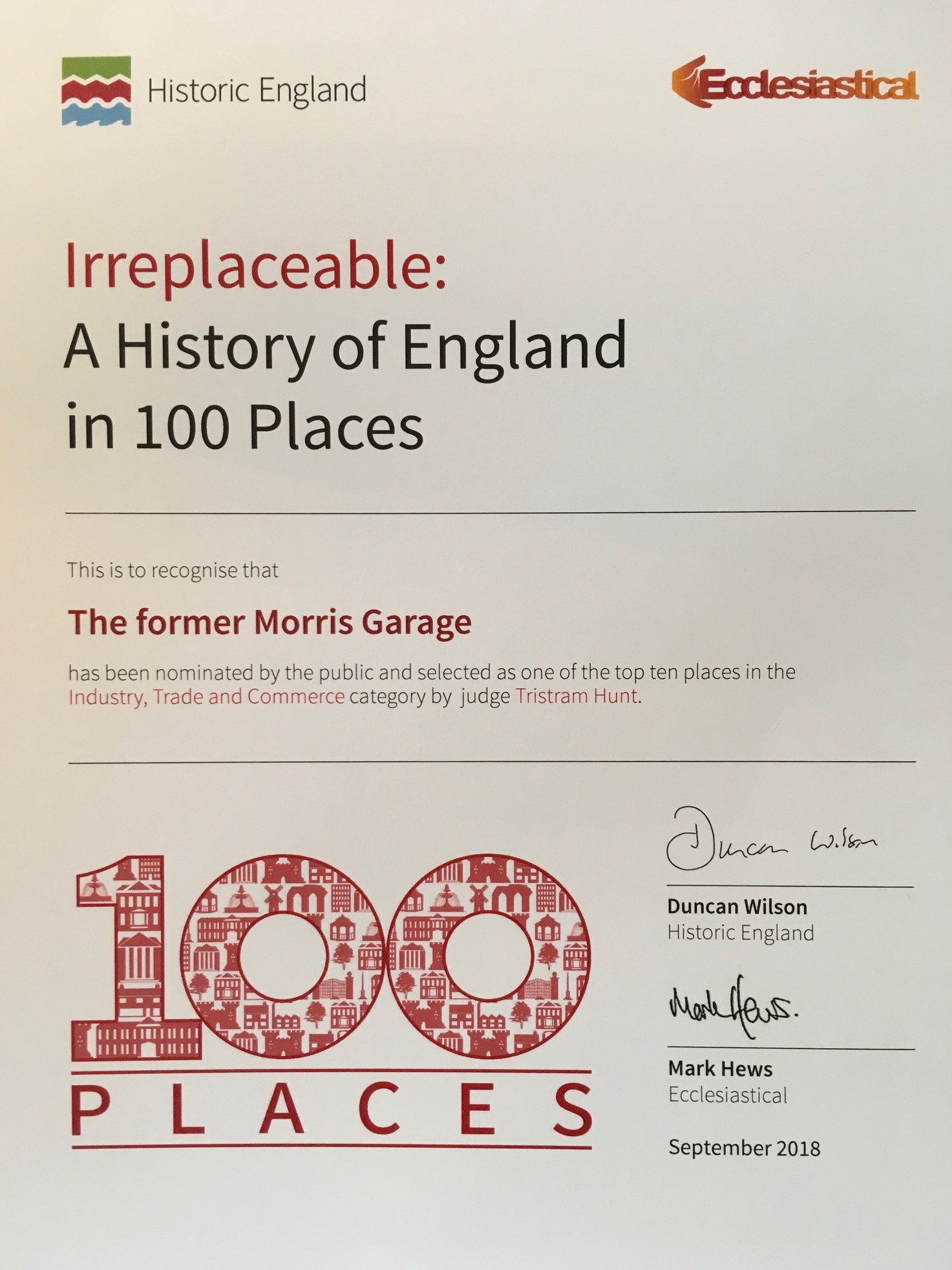 Certificate awarded to the Morris Garages as part of the campaign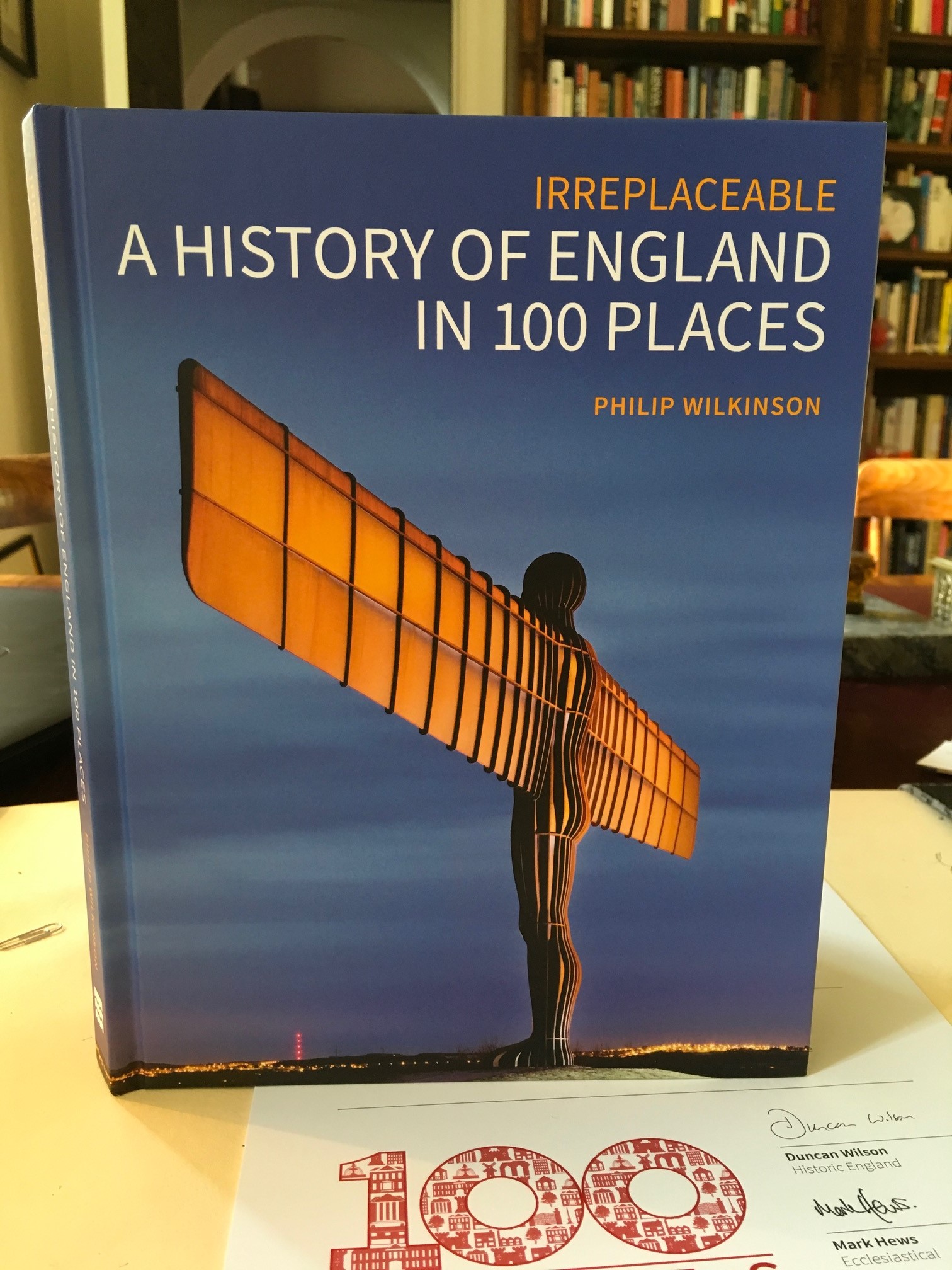 The Book Cover