New College BAME Essay Competition Winner
We are delighted to announce that New College's BAME Essay Competition was won by Hatcham College student Kofi. 
Year 12 students from our Step Up partner schools were invited to submit a 2,000 word essay on one of the following topics: 
In what ways were gender relations in the Caribbean shaped by the institution and practice of slavery? 
Who is the most significant figure in Afro-Caribbean politics over the last century, and why? 
Has Rastafarianism strengthened or undermined existing Afro-Caribbean cultures? 
Kofi's essay (looking at the last of the three questions) was selected by New College History Tutor Alexander Morrison. 
Kofi came up to New College with his family to receive his prize and have lunch with the Warden in the Lodgings, as well as having a tour of the College with a current student. 
Congratulations Kofi!
You can find out more about New College's Step Up outreach programme here.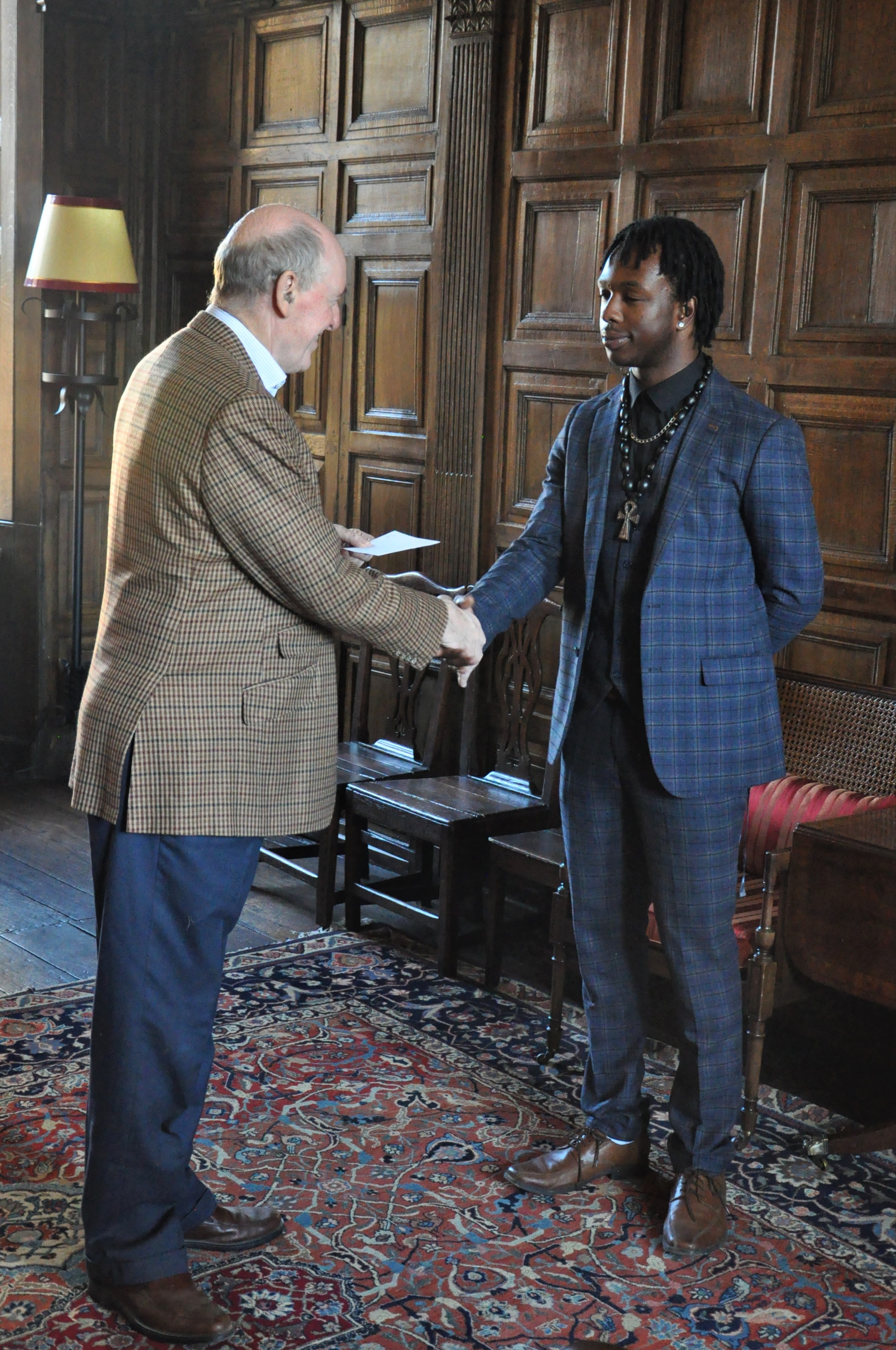 Kofi receiving his prize from the Warden
Kofi and his family having lunch with the Warden in the Lodgings