Gradel Quadrangles Project - Works Contract Signed
We are delighted to announce that the main works contract for the Gradel Quadrangles project was signed earlier this month by New College and Sir Robert McAlpine. 
Signing on behalf of Sir Robert McAlpine was Ian Cheung, Managing Director. A small event was held in the Warden's Garden to mark the occasion, with representatives from many of the project's partners.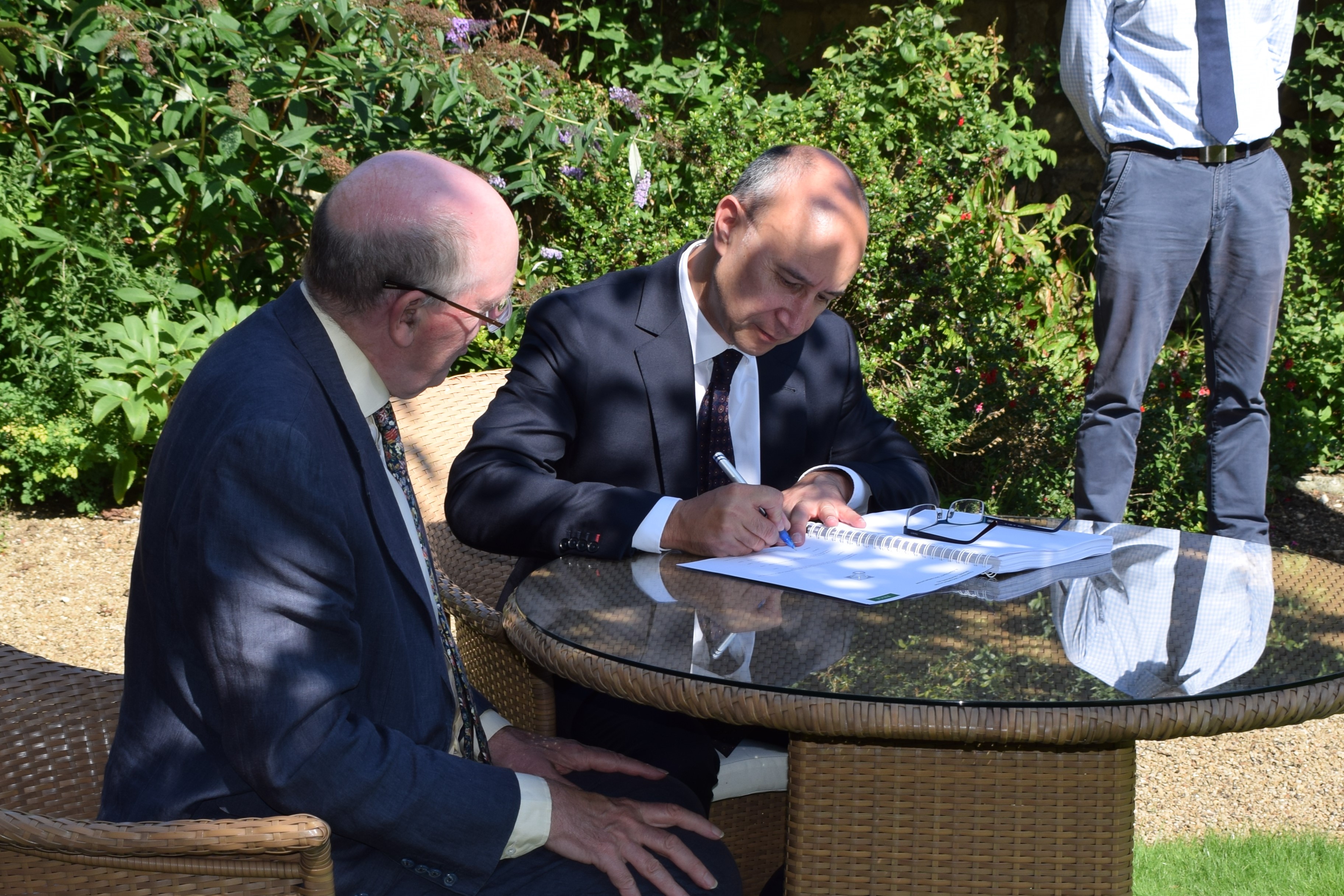 Ian Cheung, Managing Director of Sir Robert McAlpine, signing the works contract with the Warden
---
Gradel Quadrangles Project partners in the Warden's Garden
- from left to right: Michael Burden, New College; Miles Young, New College; Gez Wells, New College; Ian Cheung, Sir Robert McAlpine; Richard Bayfield, Project Director; Jerry Barnes, Sir Robert McAlpine; Dave Scott, Sir Robert McAlpine; Robert Gullifer, New College School; Tim Leigh, Ridge and Partners; Charlie Sheperd, Arcadis; David Kohn, David Kohn Architects; Nicola Hewes, Purcell Architects; Philip Dring, David Kohn Architects; Sam Welham, Purcell Architects; Mark Shipton, Oxford Architects
The Gradel Quadrangles
New College has embarked on an ambitious scheme to redevelop its Savile Road site to create a
new living and working space in a stunning new architectural setting.
The College's aims in developing the site are:
To house all undergraduates who wish to live in for all of their course in high quality accommodation.
99 new student rooms will be created as part of the project (and one for a Junior Dean). 
To provide a state of the art flexible study and teaching workspace for students to study on their
own or in small groups as well as a space for lectures, symposia and break-out group work.
To create a multi-purpose arts and performance venue, a space for concerts, theatre, exhibitions and
talks, with associated foyer areas and catering facilities.
To build new facilities for New College School. In reconfiguring the site, part of the new building will
house school dining and kitchen facilities, classrooms for the pre-prep and a new assembly hall.
Find out more about the Gradel Quadrangles.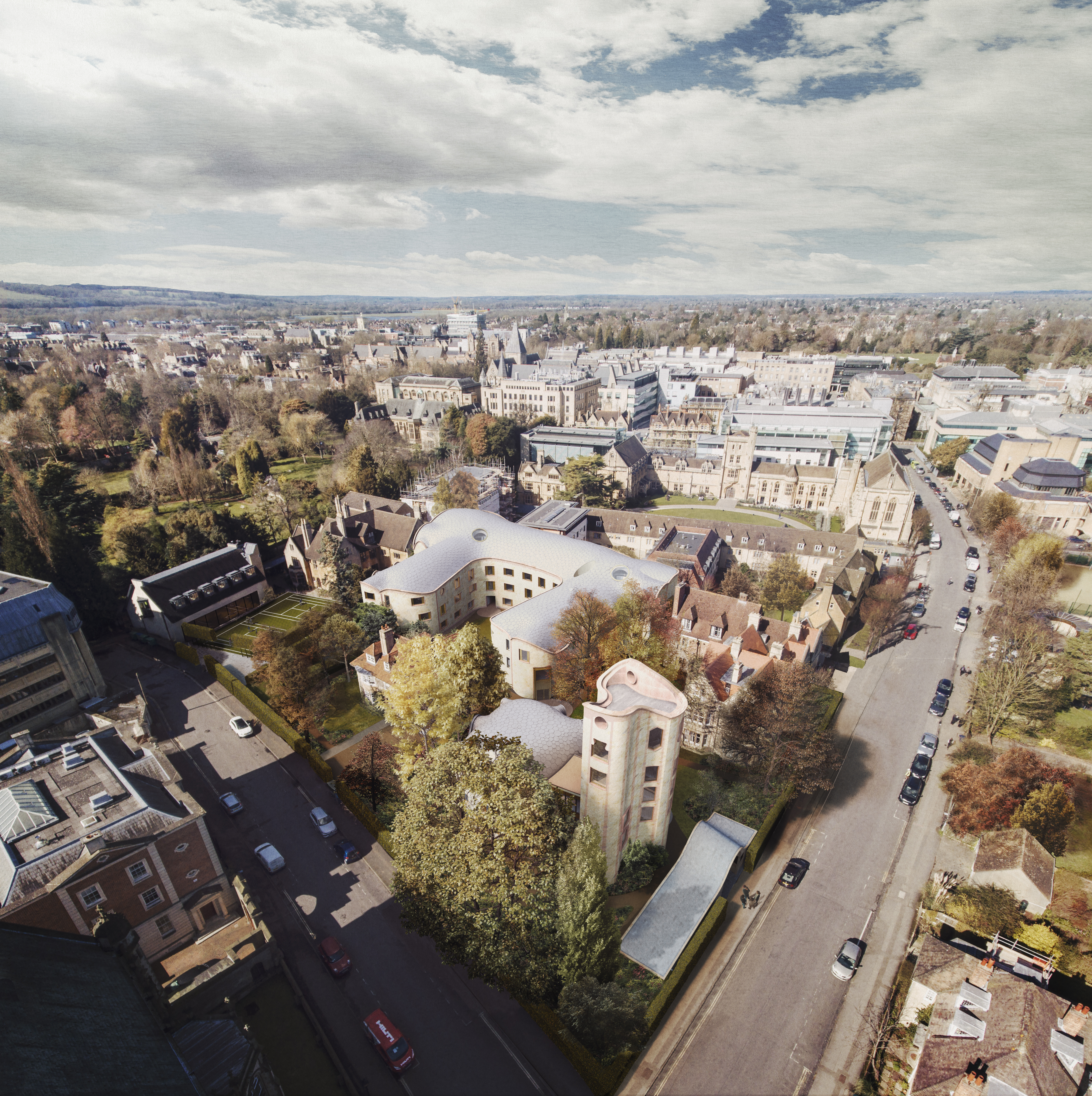 Design images by David Kohn Architects/Picture Plane