Careers Forum 2021
On Saturday 30 January 2021 we held our first virtual careers forum. The event would normally be held in Hall, with us welcoming Old Members back to College to help students with their career questions. Due to COVID-19 this was not possible this year, and as the first College to move a careers event online, we are thrilled by its success and the feedback we have received.
  
82 Old Members took part, calling in from the UK, Dubai, Germany, Hong Kong and the USA. They had 394 individual conversations with the 125 students who took part, sharing valued expertise and insights into their careers. 
 
This advice was gratefully received, with one of our graduate students saying:
"I would like to share how happy I was to have participated in the Careers Forum on Saturday, having the privilege of chatting with five Old Members (even with one arranged on the spur of the moment and another extending beyond the stipulated end time of 5PM). Notwithstanding the oddity of connecting with them virtually, I was especially warmed by their generosity of time and sincerity in understanding and advising on our career concerns with the benefit of their very successful and diverse professional experiences. It gave me great pride to see Old Members being so supportive of current students and proof of how the New College spirit in them can be just as enduring after graduating 2-3 decades ago." 
Thank you to all of the Old Members who took the time to talk to students, and we look forward to building on the day's success.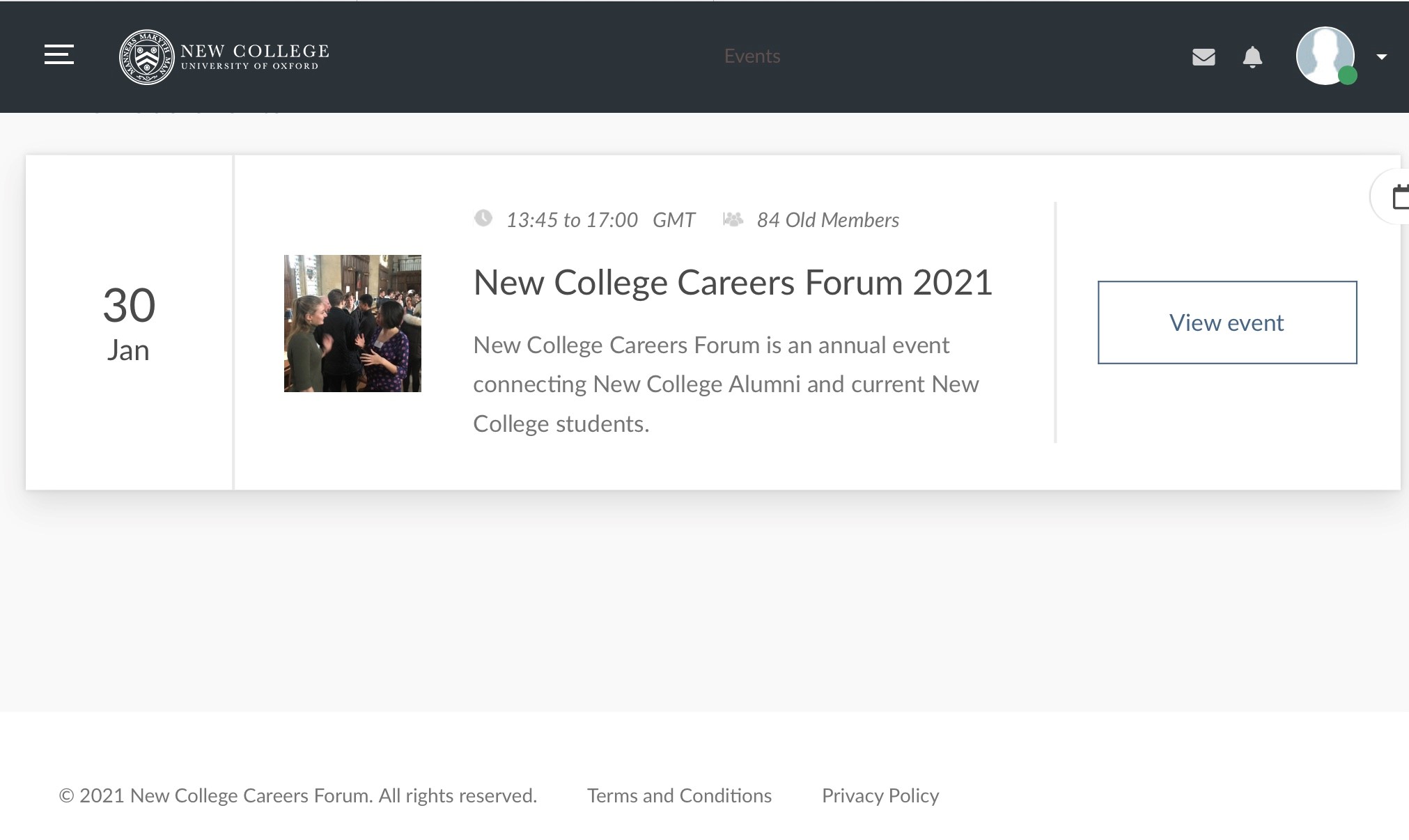 Explore further
Discover more about New College