Arts Anthology 2021 Published
From the editors
This year's Arts Week has been a source of hope for us. Looking forward to it from early March, we were constantly changing our plans, always having two versions of every event. Though, in the end, things have turned out for the best, the willingness of the Arts Week Committee to adapt to every possible eventuality has been both impressive and uplifting to witness. 
This anthology is the product of that hope. It is a testament to the determination of New College students that the collection is brimming with beauty in all its forms, that the creativity of New College has by no means slowed down in the past year. A celebration of the diverse identities that make up our student body, this anthology aims to preserve what really connects us in a time when everything - and everyone - seems to be so far away. 
We are grateful to everyone who has contributed their wonderful pieces to the anthology, and the Arts Week Committee for putting in all their effort and time to make this week as special as it is. We would especially like to thank the Warden for his continuous support of Arts Week, and to Jacqui Julier for granting us access to the invaluable works in the art collection of the College. We feel truly honoured to be able to showcase some of their pieces beside the artistic works by current and Old Members of the College. 
We hope that this anthology enables you to see the College in new and inspiring ways. 
---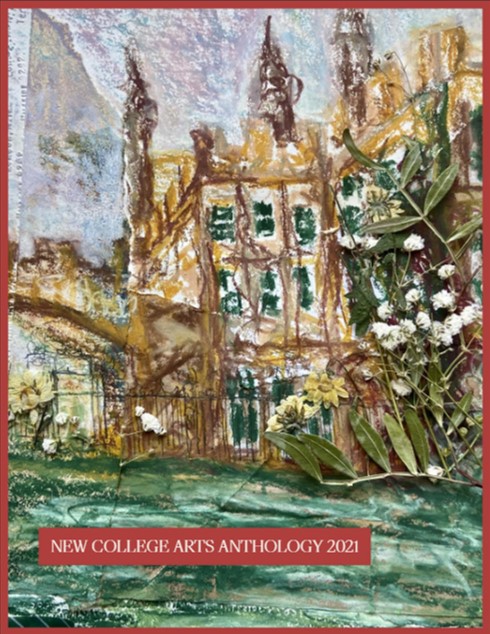 Front cover of the Arts Anthology 2021 - by Charlotte Mitchell