Gaude (1980-1983) - Saturday 23 September 2023
Invitations to the Gaude for matriculation year groups 1980-1983 have now been sent and should arrive with you before or just after Easter.
List of those in attendance
(please note this list is constantly being updated as people book in. It is also a reflection of those that have given permission (by ticketing the relevant box on the reply form) for their name to be listed below.
1980
Catherine Argyle
Elizabeth Ball (née Hutchison)
John Ball
Rachel Bailey-Williams
Don Brown
Robert Clay
Martin Conder
Judith Finch
Paul Forshaw
Mary Gibson
Paul Horner
Jacqueline Iley (née Brown)
Andrew Jackson
Christopher Jaques
Kathy Long
Peter Lovegrove
Rupert Negus
Darren O'Keeffe
Mark Payne
Robin Paynter Bryant
Caroline Pearce
Michael Penington
Gethin Rhys
Lesley Sherratt
Peter Sherratt
Emma Spriggs
Charles Tatham
Sarah Webb
1981
James Barron
Richard Bridges
Sue Burden
Alison Burns
John Chester
Lydia Connolly
Gaynor Davies
Paul Davies
Jonathan Evans
Claire Francis
Jane French
Kate Griffith (née Bristow)
Martin Griffith
William Hallett
Charles Inigo-Jones
Christopher Jillings
Nick Martin
Brian McCarter
Steven McGrady
Susie Morrison
Kate Mosse
Sarah Passey
Martin Perrett
Bruce Ramsay
Andy Robertson
Patrick Steel
Beth Talbott (née Morgan)
Michael Tennet
Rupert Tyler
Simon Waring
Charles Williams
Gavin Wilson
Neil Wilson
Mary Yeadon
1982
Gary Admans
Jane Asscher
Geoff Broomhead
Catherine Cooper
Andrew Clark
Geoffrey Cryer
Alastair Davidson
Alison Etheridge
Cameron Findlay
Alex Foord
Oliver Fryer
Craig Goodfellow
Nick Greenwood
Rowan Harwood
Rod Henwood
Sophie Hyndman
Oliver Kamm
Stephen King
Belinda Lazell
Sebastian Lazell
Iain McIntosh
Stephen Macklow-Smith
Rupert Merson
Simon Mortlock
Kay Murphy (née Parker)
Robert Poynton
Geraint Rees
David Sanders
Richard Taylor
John Thorpe
Penny Titman
Nicholas Tombs
Michael Walling
Stevie Wishart
Stephen Wilkinson
Donald Wilson
Robin Zebaida
1983
Alice Appleton
Amanda Bourdillon
Mark Chadwick
Cath Downie
Andrew Hayward
Annabel Hesford
Ruth Hodgson
John Hornby
Rosamond Jackson
Ashutosh Khandekar
Alison McGonigle
Claire Morland
Sean O'Brien
David Pope
Charlie Power
David Rothwell
Richard Rutnagur
Derek Smith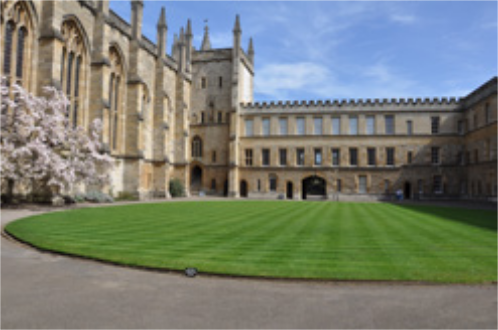 23
September 2023
14:30 - 22:59